Alan Cotton
Guitarist of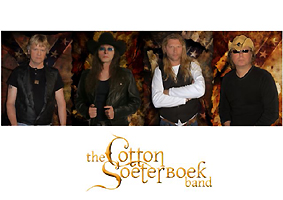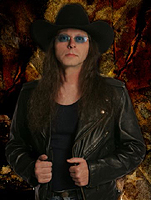 who are an awesome 70's Hard Rock / Southern Rock Group from Colorado, USA. Interviewed by Glenn Milligan, late January 2009.
Who are your individual influences musically and what turned you onto your particular instrument?
As far as influences, Jimmy Page, Ronnie Montrose, Gary Moore, Robin Trower, Gary Rossington, Michael Schenker, Billy Gibbons, Eric Clapton. Basically all the guitar greats influenced me in some way. I would say Jimmy Page would have to be the main person who has had the biggest influence on me. Not only is he a great guitar player, but also such a phenomenal song writer and producer.

How did the band come to be?
I had decided to put a new band together and somebody recommended Robert Soeterboek to me. I gave him a call and we hit it off right away. Shortly after that, he jumped on a plane and we started writing together. We released an EP in 2006 and Twisted came out towards the end of 2008. Bassist Wim den Boer and drummer Wilfried Broekman joined the band soon after we completed the recording of Twisted. We couldn't be happier since they have joined and can't wait to hit the road for a real long tour.

What is your part of the USA like for Rock music with regard to clubs and live venues etc?
It's actually quite good here in Colorado. As far as venues, there's Red Rocks, Pepsi Center, Fiddler's Green, The Filmore. A lot of bands out of Colorado have been getting signed to Major labels recently so things have been picking up.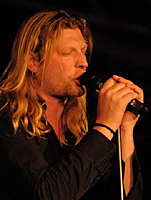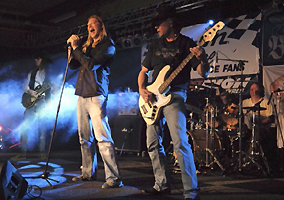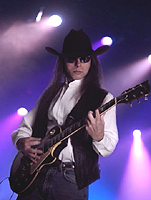 What are your fave songs on the album and why and what influenced them?
Hmm, I tend to like them all, but if I had to choose, I like 'Set Me Free'. It's just a happy upbeat song that puts a smile on your face. 'Little Sister' is a nice slinky hard rock and soul tune. 'The Game' is a little heavier and more European sounding than the rest of the album and I like it a lot also.

What plans do you have to hit the UK and Europe?
Because of the delays in getting 'Twisted' out, we decided to do a large tour in support of the second album. We will definitely be doing some shows in the UK either at the end of 2009 or beginning of 2010.

What have been your favourite gigs so far and why?
When we get to the UK, I will let you know, because I'm sure that will be one of our highlights.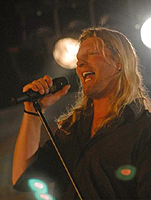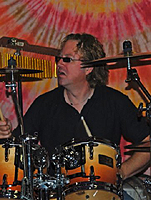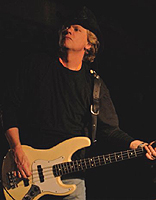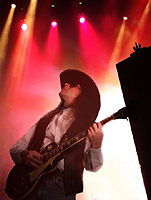 Who have you been compared to and how does that make you feel?
We often get compared as Deep Purple meets Lynyrd Skynyrd. Haha. We play blues based hard rock but we do try and bring our own take on the music. Some bands don't like comparisons but I think it's an honor. Those are some of the greatest bands of all time.

Why did you decide to sign to Caf Fine Records?
Caf Fine Records is actually a company Robert and I started. Running Caf Fine Records is a full time job for me. After the EP came out, we got offers from some labels but nothing we really felt that great about so we decided to put Twisted out by ourselves. We ended up signing a distribution deal with NL Distribution so 'Twisted' is available at finer record stores and online retailers all through out Europe.

What would we find in your record collections and what records do you look up to for inspiration?
I've been listening to a lot of Rory Gallagher lately. In my collection you will find everything from Bach to Bukka White.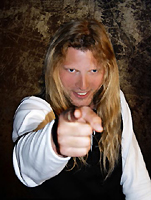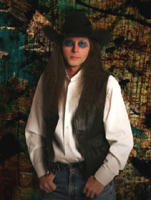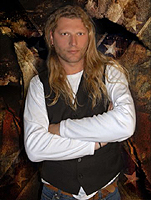 Are there plans for a follow up to the album soon, if so when and what can you tell us about any new songs that will appear on it?
I have just begun writing the next album this week. Things are going great. We try not to write the same song twice so it should be a pretty eclectic mix but their will definitely be some faster and heavier songs on the new album.

If you had the chance what artists would you like to tour or play one-off gigs with and why?
Any of the bands I mentioned earlier, Deep Purple, Whitesnake, Skynyrd. It would be an honor just to watch any of those bands on stage every night.

What were the most memorable moments of recording and writing for the 'Twisted' album and why?
The whole idea was simple, just make a good Rock and Roll album like they use to. Just try to capture the magic of the moment. I would say writing Colorado was really special for us. That's a song I had just played for Robert, and we took a break and were looking at Pikes Peak from my front yard and he said "I've got it". It was just one of those songs that comes together instantly.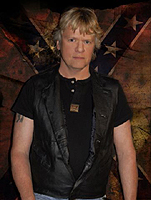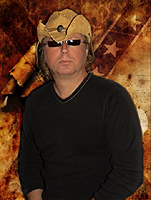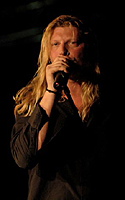 Why did you decide to call the album 'Twisted'?
We enjoy that song and thought it sounded nice haha.

How did the album cover come to be, who came up with the design as it's so effective?
Thank you. I'm glad you liked it. We worked with an art director out of the Ukraine who came up with the initial ideas and sketches and then a design firm out of Texas actually finished the graphics.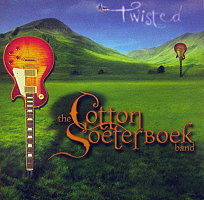 What are you all most proud of so far?
I would say just holding the finished album in my hands. It's actually a lot of work that goes on behind the scenes getting a cd released.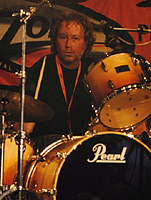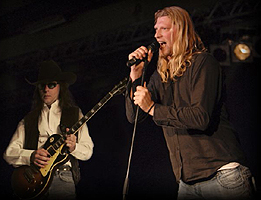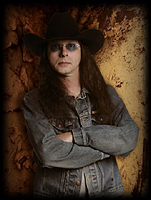 A big thank you for taking out the time to answer the Q's.
First of all a big thanks to Glenn and Metalliville for supporting new music and thank you for taking the time to read this interview. We are so glad to meet so many people from all over the world that share the same passion as us, a love for music. Please help support the music you enjoy and also support webzines like Metalliville that make interviews like this possible.
Thank you so much for the interview and your kind review of Twisted. We really do appreciate it. When we are in the UK, the beers are on me brother! Alan.
A Big Thank You to Nicky Baldrian for setting up the Interview