An Interview with
Andy Mewse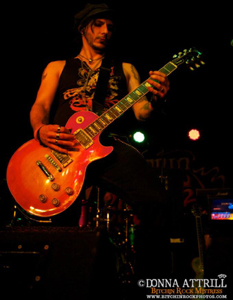 Guitarist of 'Spill Sixteen' from Sheffield, UK
that took place on 12th March 2013.
Interview by Glenn Milligan
Where did your interest in Rock & Metal come from and what led to you forming the band?
For me, in school I discovered Aerosmith.... ever since then I wanted to play Guitar. So I went out and bought a Gibson Les Paul (which I still play today).
Why not start with the best?!
Where did your band name come from and what made you choose it?
Spill Sixteen is a name with no meaning. We just threw around various random words. Every time I thought of a random word, I'd save it in my phone. Then tried slotting a few together..... Spill Sixteen seemed to work straight away.
Introduce the members of the band and what made them the ideal choice for the band?
Other than myself(Mewsy - Guitar) we have JJ on guitar, Stevie on biceps and vocals, Crazy Dave on drums, and finally Indy (also former Silverjet) on Bass.
Who are the wildest members in the band and why would you say that?
haha........ wildness???? we are ALL sensible and calm! Some of us in particular have to be...... For pure health reasons! (organ failure).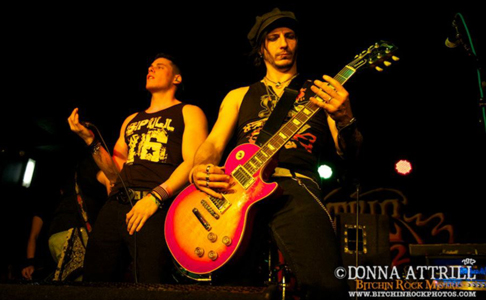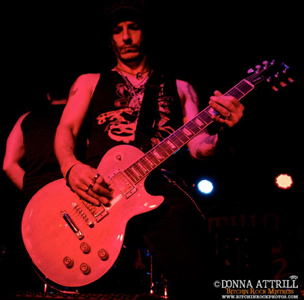 What songs are you most proud of writing so far and why?
The first song I wrote specifically for Spill, was 'On My Way'. Which set the band on its path. But the ballads on the album 'Lovedrunk' and 'You Make Me Cry' are songs that I'll always be proud of. Stevie is great at adding Vocals to the songs I write. It seems to work.
How would you describe the style of the band?
Musically...... It's rock. We try to just write a good song. Then transpose it into guitar based rock. Some of our demos are acoustic guitars with almost dubstep beats and keyboards or even sitars! Then we arrange the songs for a classic 5 piece live band.
What were your first shows like and where were they held and what are your best memories of them?
Spill's first gig was at The Salutation in Nottingham. (I think). Indy was away so we had a stand in bassist. but it went well. Awesome venue. I love it there. The DJ Roy is cool. He plays cool music and they have podium dancers The Decadence Dolls! ;)
What revs you up before a show and how?
Usually..... sweets! and how?....... they are sweets!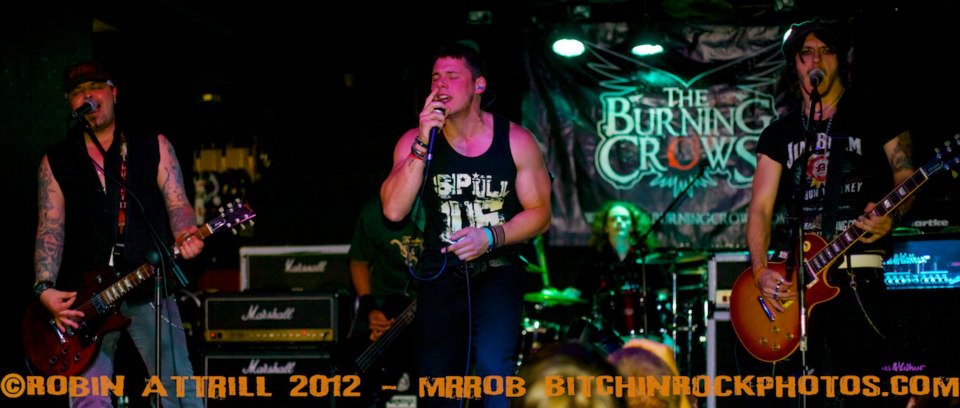 What are your favourite parts of your show, with regard the show presentation itself and the songs featured in it too?
Our live show is'nt one full of tricks and gimmicks, we just try to play the songs in an enjoyable way. So people can dance to em!
What songs seem to go down best and why?
'Come With Me' always seem to get a good reaction. we tend to close with it, so we hope people have 'warmed up' to us by then....haha!
What's the most ott song you have ever covered in your set and how did it go over to the audience?
We have slotted in a couple of covers at the beginning to fill out sets while we were writing. Skynyrd's 'Simple Man' (that fills about 10 mins) an the one that we still use in some sets today is Buckcherry's 'Rescue Me'. nothing too OTT, but Stevie's voice takes 'Simple Man' to a new level.
What have been your biggest attended shows so far and how many people?
So far...... the corporation in Sheffield, to about 400. a last min support slot for Tyketto. But we are doing the HRH AOR fest in april which should be our biggest yet.
What do you find your age range of fans to be and what's the percentage of male to female in the audience and for what reasons?
We get quite a few 'guys of a certain age' at shows because of our classic rock sound. but Twitter has opened us up to a lot of young people who liken us to Black Stone Cherry, and Shinedown, so thats a good thing.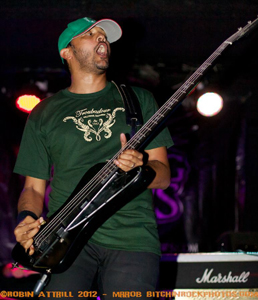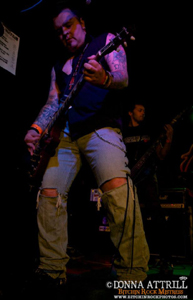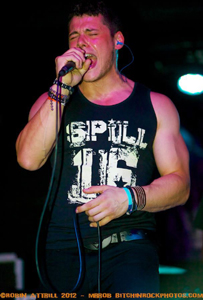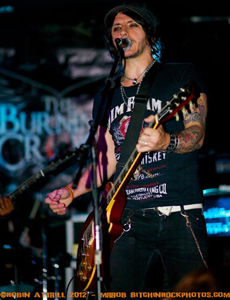 What are your best road stories so far?
In fairness.... other than a few London gigs, Spill ant seen much road yet. but this year is gonna change that.
Album-wise, what are you most happy with and why? Also what memories do you have of recording and promoting that said album?
Our album 'Let It All Hang Out' is something that I'm really proud of! We did it on a budget of around zero!! JJ has some decent recording/producing gear. So it was all recorded at our flats! We probably did annoy neighbours a lot. The 'pledge' thing isn't a road that we wanted to go down as we are a new band. And I think you have to earn the right to do that by establishing a big enough following.
What concert and tours do you have coming up soon and what are you most looking forward to?
We have the HRH AOR fest in april at the Magna Centre in Rotherham. That will be big. Then we have a few dates with New Generation Superstars. so that should be a good time. We also have the SOS fest in July. thats a good one.
Who would you like to tour with if you had the chance and for what reasons?
For me..... Buckcherry! they play the coolest small clubs and have an awesome crowd. Proper RNR!
What makes you stand out from the rest of the bands out there today and why?
Todays bands are all tuning down! its something I've tried. Its a theory that modern rock music is all tuned down to D or C# with dropped B's. Black Stone Cherry do it. But to be honest.... we tried it, and it sucked the life out of the songs!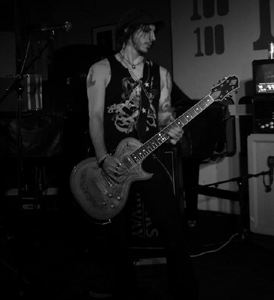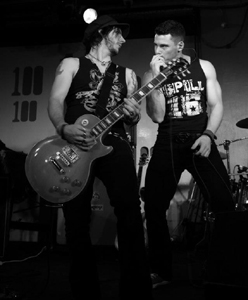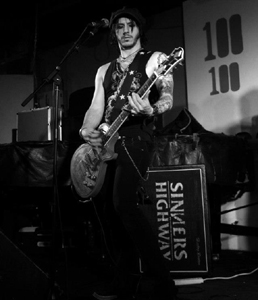 What is the funniest thing that has happened to you guys so far both on and off stage?
Probably Stevie's dad dancing! True story!
What could you see yourselves doing if you werent in this band?
Haha... Being in another band.
If you could feature a guest member in your band, who would it be, what song (s) would you want them to perform on and why?
I'd like to have a female singer perform 'By You'. I've always imagined that song as a duet. It would have to be some one with soul in there voice. Not one of these run of the mill girl singers from the 'Female Fronted Rock' label that is popular at the min. Not many of them do it for me at the min.
In general, what will you be up to for the rest of the year and beyond?
This year will see a new Video for 'Come with Me', and a few more cool dates announced.
What would you like to say to any fans out there reading the Interview?
If your reading this interview..... You probably come to the gigs! Support is more than a 'like' click on Facebook! so....... Thankyou!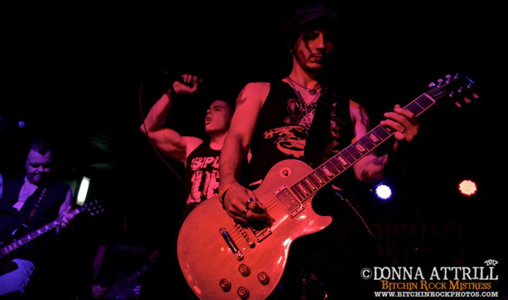 Fine Words there Brother!!