An Interview with
'Ben Sargent'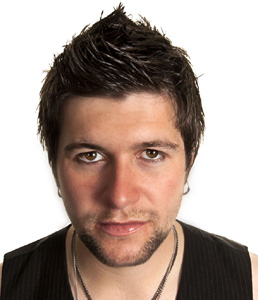 Lead Vocalist & Guitarist of the Leicester UK Rockers,
'Hells Addiction'
that took place late July 2013.
Glenn: What are the main influences of the band and why?
Ben: AC/DC, Guns n Roses, Skid Row, Wasp, Whitesnake to name a few, most bands from the 80's. And influences of blues music thrown in there too. I think these influence us because this is true rock on all levels- it was music that got you rocking as soon as you play the first track.
Glenn: Why did you decide to call the band 'Hell's Addiction'?
Ben: Jay just randomly came up with this name while out running. We liked this name because when you read it on a gig poster it just tells you that this is going to be a rock gig.
Glenn: Why did you decide on calling the album 'Raise Your Glass'?
Ben: We came up with a few ideas while in the studio recording the album. We went through a load of these, but most just seemed a bit cheesy when you're thinking about your own band. But when we thought about 'Raise Your Glass' it stood out and we thought this is what this albums about - raising your glass to the party.
Glenn: What are your most memorable moments of recording the album and why?
Ben: Luke generally used to get abuse for his timing on the drums by Liam, but nailed it first time. Then the band had the pleasure of watching Liam struggle to nail the perfect solo, with the rest of us p*ssing around helping him to mess up as much as possible!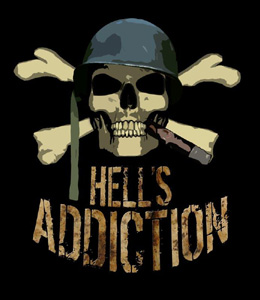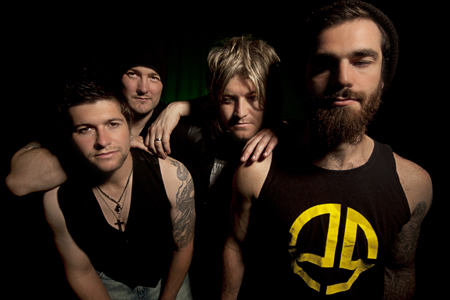 Glenn: How did you manage to get a big name like Pete Maher who has mastered the likes of U2/Jack White and The Killers to master your album?
Ben: We researched a few names to get the album mastered, and after we checked out his history just asked if he'd do it for us. He was pleased to do it, and did a great job.
Glenn: What are your favourite songs on the album and what influenced them?
Ben: I think 'Let The Good Times Roll'. We pretty much wrote this in the first jam we ever had as a band, and it resembles the lifestyle we like to live! And I'd also say 'Alcohol', because we love a drink or three.
Glenn: Where did the song 'Big Bitch' come from and who influenced it?
Ben: The band had already come up with the riff and created the music. Jay started singing the words over the song for a laugh, but we thought it was actually a cool way to go with that song. He's never told us who he was singing about though...
Glenn: What influenced 'Wings Of An Angel'?
Ben: This was another early song we wrote. We wanted to write a big sort of stadium sounding song, with big beats and face melting riffage. That's what made this song.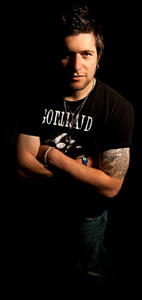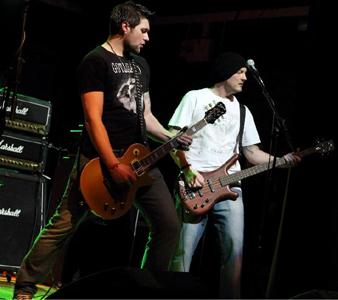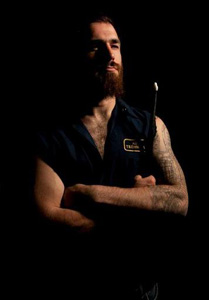 Ben/Ben & Jay /Luke
Glenn: What would you say your best road stories are so far?
Ben: There's a huge amount of p*ss-taking when we're on the road. Once we all p*ssed Jay off a bit too far on the way to the recording studio. He threw Luke's McDonalds out the window, then dropped us off at the studio and left! He did come back to finish the album thankfully.
Glenn: How would you decribe a Hell's Addiction show, and what have been your favourite ones so far and why with regard to headlining and support slots too?
Ben: A Hell's Addiction show is a rock show, with a real high energy performance and will keep your foot tapping and head nodding throughout! Oh and your face might melt too!
Our favourites shows have definitely been our last two hometown shows at 'The Musician' in Leicester. We had a massive turnout to them and everyone was in the spirit of a true rock show and doing lots of drinking. Hearing the crowd sing the words to your own songs feels amazing and makes you play harder and louder for them.
Glenn: I noticed you've done shows with artists like Voodoo Six, Zodiac Mindwarp, Heaven's Basement, The Heavy Metal Kids and Fury UK - what were the highlights of the nights with them and for what reasons?
Ben: The highlight is knowing that you've shared the stage with these bands and talking to them during the gig. They have all been easy to get along with.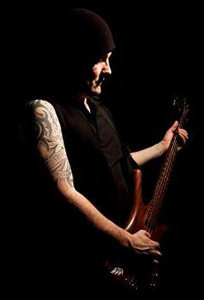 Jay & Liam
Glenn: If you had the chance, who would you like to support and tour with and why?
Ben: Jay's answer here would be definitely be WASP! I would be happy supporting any band that we we've been influenced by, but obviously supporting the awesome AC/DC would be number one choice just to get to watch them every night.
Glenn: What is the scene in Leicester like for Rock and Metal and music overall?
Ben: Unfortunately I'd say it isn't that great at the minute, but we aim to change that!
Glenn: So what do you have in store so far for the second album that you can tell us about?
Ben: The second album is already well on the way. We've got five finished tracks written for it already and they're sounding even bigger and more dynamic than 'Raise Your Glass' - you won't be dissapointed I assure you. If you want a preview of the new tracks we will be showcasing them at our upcoming gigs.
Glenn: What would you like to say to fans of the band and the readership of Metalliville who had read the interview?
Ben: We'd like to say a big thank you for taking the time to listen to us and spread the word for us. We know you don't get anywhere without out the amazing support of the fans, and we always enjoy talking to sites like Metalliville and finding new people to play for.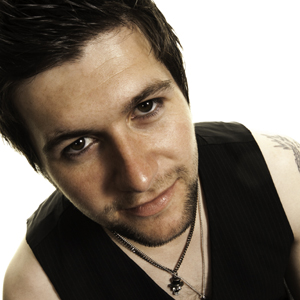 Nice One Ben! A big thank you to Marcus Mason , the band's Manager for setting this up.