An Interview with
'The World's Best Rock Drummer'
that took place via telephone on December 10th, 2014.
Interviewed by Glenn Milligan.
Carmine: Hello.
Glenn: Hi Carmine, it's Glenn.
Carmine: Hi, how are you doing?
Glenn: I'm doing good. How's your weather over there right now?
Carmine: It's cold. We had a little bit of snow but not a lot.
Glenn: Right, got you. Anyway, you are now working in the band, Rated X with Joe Lynn Turner on Lead Vocals. What does it mean to you working in Rated X?
Carmine: It's very interesting because today's marketing is very difficult to break in a new band and we are trying to get Rated X music across. Especially in America, it's very difficult because the radio is not the way it used to be. They are not prepared to properly promote it the way they would in Europe because you guys have more magazines than we do to promote rock stuff. We don't have any magazines here except for Modern Drummer or Guitar Magazine. There's no Rock Magazines. There's only one and they cater to all the Death & Heavy Metal stuff and that's about it. So it's very difficult.
Playing with all the guys is great. I really enjoy the music. We had a fun time playing the stuff while we were recording it even though we had a lot of technical problems and physical problems at the end. But as a whole it was a lot of fun recording the music. We are trying to set up some shows now in Europe for the coming months and it's really not easy because the promoters won't really know who the band is. Hopefully this record will really show them what we are trying to do.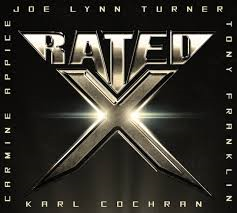 Glenn: What are your favourite songs on the record?
Carmine: I really like the track called 'Lhasa'. I like 'Fire And Ice'. I like 'You Are The Music', 'Peace Of Mind'. I really like all the tracks. We tried not to do any fillers. Those are probably my favourites.
Glenn: A while ago while I was talking to Johnny Rod (Bassist of King Kobra) and he was talking about the fact that he really wanted to do another King Kobra album. Where do you see yourself with regard to King Kobra and will that be happening at any point in the future?
Carmine: Well we did two King Kobra records already for Frontiers and they didn't really break any sales records with either one of them. The first one we did we got a certain amount of money, the second one we got less money and I anticipate if they want to do a third one they are going to offer less money. Actually on the last one we did, if you break down the time and the hours we put into it I probably would have got two dollars an hour.
Glenn: It's like there is no point.
Carmine: I am pretty busy with my career and my life. I do not have the time to spend to do another King Kobra album like that. I enjoyed it. I loved that the second was better than the first but it didn't sell any better than the first one.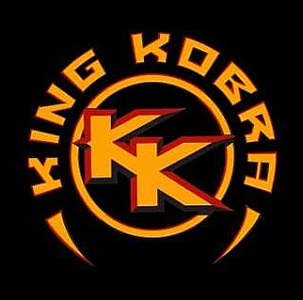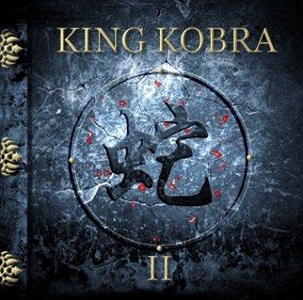 Glenn: What do you look for in a drum kit? What does a drum kit need to have to get your approval?
Carmine: I use Maple drums for one. Number 2, they've got to be thin shells because thin shells vibrate better and they give you more tone and more volume. Pretty much, that's the whole realm. The bearing edge has to have a certain cut to it. As far as the drums themselves – the company and hardware, all that stuff has to be strong and versatile.
Glenn: I understand you have a band called 'The Rod Experience'. How did that come to be?
Carmine: It's something we are doing that is celebrating the 1979 'Blondes Have More Fun' Tour that we did with Rod. We've got guys in the band that used to play with Rod back in the day and we've got a couple of all-stars like Alan St. Jon who played with Billy Squire, Foreigner and a few other people. Then Kenny Aaranson that played with a lot of people from Billy Idol to Joan Jet to Bob Dylan to Leslie West.
It's an all-star band with members of the original band and we do the 'Blondes Have More Fun' touring songs with all the energy and a video presentation behind us that's sort of multimedia. We talk about where the different songs were recorded – just information and stuff. It happened with us being in the band and it happened with us between us and Rod. It's a very entertaining show because we have a guy in Rick St. James that looks like Rod and sounds like Rod. He's been doing a Rod Tribute but this takes it one step further than the normal, just a Rod Tribute.
This is like 'The Rod Stewart Band' playing the Rod Stewart Rock Catalogue. From '79. Sort of like when you go and see that Australian Pink Floyd, they do all the lights, they do the whole thing. Same thing with us but we do the white stage – we do the whole thing.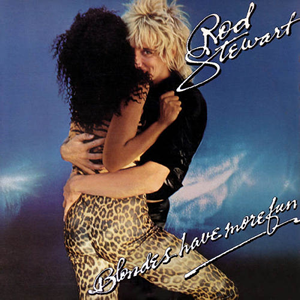 Glenn: Do you have certain places where the band goes down better than others or does it go down well absolutely everywhere?
Carmine: We are just getting this going so we haven't really played many places. We've played in China and we've played in Dallas, Texas. In both places we went down really well. In fact China's bringing us back at the Venetian there to do a run at the residency at one of their theatres. It went down really well and I can't say it's going down great or here or there because we've only down two actual venues. We've done ten shows in two venues.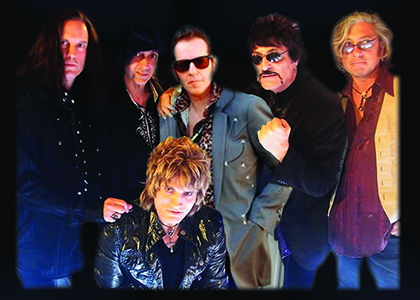 Glenn: Regarding Rod, what would you say the highlights were of working with him regarding studio & live work?
Carmine: Well it would always be live stuff. The studio stuff was fun. You've made the hit record, you've had the gold albums. The studio stuff is very tedious all the time and there was always a lot of pressure on us. By the time we got on the road live it was just fun and games. Get on the road and play and party afterwards and before on days off go to these other places and just have a great time. That was really the prime time to be on the road with Rod. In those days he was the king of it.
Glenn: I guess he is still a king now, but he was way more King of Rock 'N' Roll then wasn't he?
Carmine: Well yeah, he was the Rock 'N' Roll Man. He came right out of The Faces and The Rod Stewart Group was a group. Now I understand that the only time the band sees Rod is when he is on stage and you have to make an appointment if you want to talk to him. With us, we didn't have cell phones and we'd just get him on the phone and go over to his house and hang out. While we were on the road, he'd put a disguise on and he'd walk to the movies with us and we'd go out to eat together and we'd do a lot of things as a band.
While we were recording, we were always in the pub as a band and now he goes and does all the tracks – he does the vocals and he doesn't have to see them. A whole different ball game now. We were part of the band and we actually had a percentage of the tour as well because we were his band but that has now obviously changed.
It was good. It was fun. We wrote songs with him and he'd give us writing and publishing rights. Some guys would say, "I'll give you the writing but I want the publishing because it's on my album", but he was very fair. He was one of the best dudes to work with. Out of all the guys I've worked with. He was surely better than working with Sharon Osbourne. Jeff Beck was very difficult and Rod was a lot easier.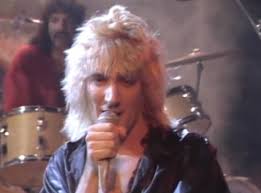 Glenn: Right. You get pre-conceived ideas on what people are going be like.
Carmine: We knew Jeff Beck before we even worked with him. We heard all the stories. In fact Rod told me not to go with Jeff. We were on tour with Rod and the Faces with Cactus. He said, "Look, he's just going to do an album, a tour and then blow it out". He said, "You're better off staying with Cactus – they are a great band. You've got a good future with Cactus", and I didn't listen, neither did Tim (Bogart) and he was right.
I knew Ozzy since 1970. I worked with him 13 years later. At the point Sharon was running his life and she was the real troublemaker. I read today in Blabbermouth how she screwed Jake E. Lee out of all the song-writing. She doesn't have a good rep for that. Back in those days if I thought that after 20 years she was gonna be like a celebrity household name I wouldn't have ever believed it. Nothing like she looks like now! It's amazing how all these stories are coming out now of how (Bob) Daisley and Lee Kerslake got screwed by them. Well not Ozzy. Ozzy didn't know anything about the stuff. After I did mine I was in a lawsuit with them and Ozzy came up to me and said, "I know you and my Missis have been having problems and I hope we can still be friends". Like that's crazy yeah?
Glenn: Yeah. She's like Yoko which is never a good thing.
Carmine: Yes it is the Yoko and I said that in an interview the other day. All these Wife Managers that control their Husbands like the Yoko's thing. That's what happened.
Glenn: Yeah families separate. It works better.
Carmine: Yeah it definitely works better.
Glenn: The only thing you got with you and your family is you and Vinnie but you are in separate bands apart from 'Drum Wars'.
Carmine: Yeah but still I don't control his life.
Glenn: Of course you don't.
Carmine: I'm not managing him but we are both players and we have fun playing. We talk about what we are going to do and he lets me handle a certain amount of business because I started this thing. He does the same stuff. He knows how to handle himself businesswise. He doesn't have a Wife-Manager even though his girlfriend does book some clinics for him because nobody else has.
Sometimes my girlfriend books me some stuff too but she doesn't manage me. If somebody e-mails my website and says, "I want Carmine to…" or "Does he give lessons?" or "Can I book a clinic or something?", she will organise it because it always looks better. As we say in America – 'A Mouthpiece'. Somebody in-between until the thing gets booked and everything's set and you've got your deposit.
Then you've got to talk to whoever is booking you to make sure the drums are right or who's going to play with you. The initial stuff. Sometimes you have that. But to have your wife manage you totally and you don't talk to anybody and your wife does all your business, I mean.. I don't get it.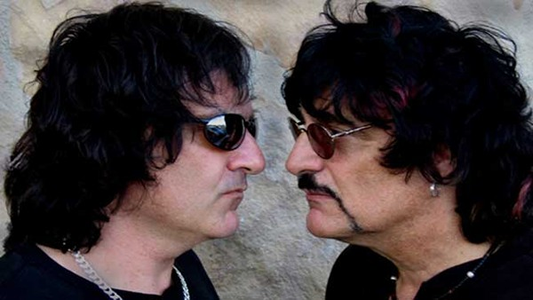 Glenn: We don't get it. It never ends good.
Carmine: I have an accountant that does my business.
Glenn: If you could assemble a band made up of members of all the bands you've played with, who would you decide to choose and why and what would you call that band and what sort of stuff would you like to play style-wise?
Carmine: I don't know. I would definitely have Tony Franklin in it, John Sykes and Jeff Beck (He laughs). The old Rod Stewart singing, Me but I don't know if I would need a keyboard player with that kind of band. I don't know what I'd call it – The All-Stars (We Laugh).
Glenn: No doubt it'd be Rock. It's like the old 'Hair, Nose & Teeth' thing that Rod used to talk about with Elton John and Freddie Mercury.
Carmine: That's right.
Glenn: What would you say your key to longevity in the business is? What keeps you going?
Carmine: Well I just love to play drums and I'm at a point where Buddy Rich told me when he was dying actually how drummers get screwed and in my case, guitar players and singers fill out their tour with big venues and drummers end up playing small venues. You build your name up to a point where nobody wants to play with you because you're too expensive even though you draw people, you too expensive. So you have to do your own thing. I'm sort of seeing what he means now because I'm about the same age he was when he told me that. I see that and it's been happening to me for a long time where I wouldn't get hired by people.
Ted Nugent told my Manager that the reason I don't work with him anymore is because I'm not a sideman. I'm more of a leader myself. I'm now a publicist and (sort) record deals. Most sidemen don't have any of that. They just get hired to play with this one, they play with that one. I mean that's what Sharon Osbourne told me when she fired me. That my name was too big and that was in '83 and that I should start my own band. That's when it really started around that point. It's kind of a drag because anybody that is going to hire somebody, they hire somebody that's younger and cheaper.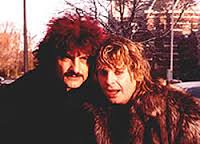 Glenn: It's like a double-edged sword. You build yourself up and then people don't touch you because you are going to be bigger than what they are.
Carmine: It's because I talk too much. They don't want to pay good money for a good pro or whatever it is. They don't want to be upstaged by the name. So I had to make sure I came up with stuff that kept me busy and playing. Then going back to some of my older bands like Vanilla Fudge and Cactus especially – they are still going. I've just got an offer to go back to Europe in June. We are releasing a new Vanilla Fudge record and a new Cactus album. That stuff is still going. It's not like it was where it goes all year. In Cactus, we didn't do anything in 2014. In 2013 we did quite a bit. It looks like in '15 there's some stuff going on. Vanilla Fudge did a lot in '14 and it looks like we are going to do more in '15. Then the Rod show is getting going. That's sort of going back. With that one, we wrote all our songs and promoted them and we never get to play them. So this way it's a lot of fun playing them.
Whatever happens the music sells and I just keep myself busy doing these different things. 'Drum Wars' is something that we've of for a long time and in the last couple of years we've made it happen. We've doe tours all over the world and people like it and now the CD is sort of helping us go to the next level of awareness.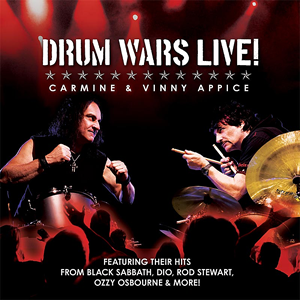 Glenn: I think one of the most amazing things about your good self is that you're totally down to earth. You are humble and grounded and you don't come across like you are this big star. You are just a totally down to earth normal nice guy and you need people like that.
Carmine: Yeah. I try and re-invent myself. Well not really re-invent myself but I try different things. I never went the logical way. I started a 'Slam' which was a drum show with songs. Instead of playing with other guys like Pat Travers. Then the economy killed that and then I thought I could do a slimmed down version now with Vinny and I do drum wars which we always wanted to do and make pretty sure it's together at that. 'Drum Wars' is a living. A unique thing and not the normal thing to do. I released a solo album in '81/'82 and instead of going out and putting a band together and supporting it I did a drum clinic tour to support it which is totally against the grain as they say. I always did things not quite in line with everybody else.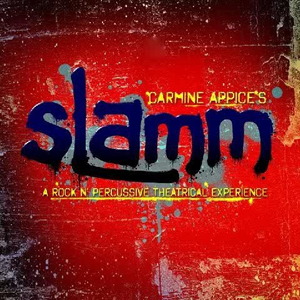 Glenn: You enter into it like a maverick or something – this is the 'Carmine Way'.
Carmine: Well yeah. I did a lot of things that nobody went for like the drum book or the clinic. No rocker ever did that before. I did it and I made it very, very successful and broke all attendance records while doing it. I got a drum book that sold a hundred thousand books that a lot of major drummers have today to go on tour with. It's just a pioneer. I pioneered my way through the business.
Glenn: Yes it's pretty amazing and I guess you have the ability to be able to try things because you have a name in the industry and it often will work because of who you are and what you stand for?
Carmine: Yeah. In Rock now, somehow there's no new icons. The rock business is so hard to get going as a new band as we can see with 'Rated X' there's no radio. There used to be radio and now there's no radio. In this country they don't know what they are doing without radio but somehow these people make it. I don't know. I just found out that guy Jack White sold out Madison Square Gardens. I've had a total laugh on how the business works today.
Glenn: I was actually going to ask you how the business has changed since the 60's to 70's heyday to now but I think you have just about answered the question. What the hell is happening?
Carmine: Yeah. I don't have a clue. It's changed so much that I don't have a clue. It used to be your record to radio and touring. Now it's not radio – it's something else. CD's and downloads and something else and then you end up somehow playing Madison Square Gardens. I don't know how it's done even though I did go up to Atlantic Records two or three years ago and they have a whole department of just internet. These people just work the internet to the point where whatever they are working on gets some sort of… I don't know if you'd call it a hit or lots of views or downloads.
Glenn: Then there's all the illegal downloads.
Carmine: Illegal downloading is terrible.
Glenn: Plus you lose quality. I like to have physical albums – things you can grab. I don't understand this virtual reality sh*t at all. I am old-school like your good self.
Carmine: I know. That's why there's no icons anymore because they can't touch it – open up an album or a DVD or CD and read who's on it. They just download the song. They don't have a clue who is on it unless it's the singer. Then you've got the X-Factor or American Idol ruining the business even more. They are totally homogenising everything. Everything sounds the same.
They release records – they all sound the same. It's terrible. What happened to the days when you put on a radio and you heard Led Zeppelin and you were, 'Oh that's Led Zeppelin' or that's Deep Purple, that's Aerosmith, that's the (Rolling) Stones, that's Rod Stewart…
Glenn: I agree because in seconds you knew who it was.
Carmine: My son has all these bands with the cookie monster vocals and I have to keep asking him, "Who's this?", 'Who's that one?' because it's the same thing. It all sounds the same.
Glenn: I agree with you.
Carmine: It's all the same. There's no identification anymore.
Glenn: I understand you are writing a book right now. How far are on are you with it?
Carmine: Well we've done with the book. We're trying to get a place now because we had a place and they actually closed that department – it was VH-1. They gave me the book rights back. So now, me and my writer who is an English writer named Ian Gittens. He wrote the Nikki Sixx book and it's just a shame that they shut it down before we got this thing out. So now we have a couple of other publishers and we're waiting. This time of year no-one is going to give you an answer anymore – they are ready to close.
Glenn: It's crazy. I don't understand it at all. What would you say your proudest moments are?
Carmine: Probably when 'Do Ya Think I'm Sexy?' went to Number 1 in over three countries in the world. That's one of my greatest moments. Playing with Rod six nights in The Forum in L.A. were great moments. Playing on 'The Ed Sullivan Show' with Vanilla Fudge was great. I've really had a lot of them. Those are just a few. There's way more than that.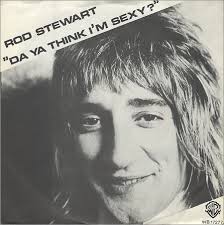 Glenn: That's why the book is coming out when you get the publisher sorted out for it.
Carmine: Yeah.
Glenn: I can't wait to read it.
Carmine: The book is really an interesting book because unlike the other books that come out that are mostly about one band, this one is not about one band. It has all kinds of people in it from Buddy Rich to Fred Astaire to Gregory Peck to Jimi Hendrix and Janis Joplin, The Who and everybody. There's so many people that my life has touched and gone through and not only just once but many, many times.
Glenn: Do you sometimes sit and look back and think, "I did that?" and "I met this person and I met that person"? Does it blow your mind sometimes or do you just accept it like, "Well I was there at the time and we were all there at the time" and what affect does that have on you?
Carmine: Well the funny thing is, when we were doing it, it wasn't that big of a deal because Jimi Hendrix was just like us. We were all Rock Stars. He was maybe a little bigger than us but we played right under them whenever we went on tour with them or The Cream was equal bill and Led Zeppelin opened up for us. So we knew all these guys before they became gigantic icons and we sort of became icons in our own right. People who meet me go crazy like 'Oh my God – you're an Icon'. To me I just still me.
When I look at Jimi Hendrix (I remember) we all used to hang out. I look at Janis Joplin and The Cream and The Who guys. They were all big icons but they were just like we were. We were all big. We used to sell out 10,000 seat venues. All our albums were Top 15, singles were Top 5. We had Gold and Platinum albums but we were friends. Rod Stewart was such a shining icon but he was a person. John Bonham was a person to me. It's crazy. I look at my life and I go, 'Wow yeah, I hung out with all these people' but really when I hung out with a lot of them they were normal people like I was. With Jeff Beck, you know, we shared the same chicks together. It was just another day in the life. Now it's like, "Oh my god, you played with Jeff Beck". But it's pretty crazy.
Glenn: When you did all your research, how long did it take you to put that book together?
Carmine: It took about a year. He wrote the one with Bryan Ferry. I started writing this book and I wanted to do this in the 80's. It wasn't hip then. It wasn't cool to do it. We met a couple of times. I as in Spain, he flew to Spain and then London and then he came to the U.S. to New York. He stayed with us in the apartment here and I took him to my old haunts in Brooklyn like High School and where I played my first church bands and where we lived in the neighbourhood. He got a good feel for everything. He did a tremendous job. He did a great job writing it.
I remember I was getting therapy for my shoulder after I had surgery and he had sent me one of the chapters. It was the first chapter of the book. I started reading it and I knew the story and it sucked me in because I never saw the story written like that. I said, "Wow this guy's a good writer" because I read all these books. I read so many books, so many autobiographies, some of these books on my life.
I've gone off them a little now because it's really difficult to carry books on the plane with you. They restrict everything now. They are restricting all the weight and the room. I started reading Keith Richards book but it's so long. It's 110 pages of his childhood. By the time I picked page 80 I got fed up with it and didn't read the rest of it. My book is about 300 pages and it's to the point. I already know what I'm going to write for the next book. It's going to be a book of all the details of all the different stories that were left out of this book.
Glenn: Because you can only put so much in can't you? Plus the fact if you've got two books, you've got two books you can sell.
Carmine: I'm going to do another book on how to survive in the music business. You keep re-inventing yourself.
Glenn: Yep. Keep writing books. (I laugh)
Carmine: As long as I don't actually have to write 'em. (He laughs). If I get on the computer and give him the sequel I can write properly.
Glenn: What do you enjoy doing outside music?
Carmine: I like to screw around with cars. I've always had a collection of cars. Right now I'm at my least collection that I've ever had because I live on two coasts. I live in L.A. and I live in New York. I have a Jaguar XKR here and I have a souped up Alchemy Nissan in L.A. Apart from that I like going to movies. I see any action or great drama movie or just a good movie. I like the whole thing. Go in and get the popcorn and sit and watch the big movie on the giant screen – loud. I like the whole experience. I've always done it all my life.
Glenn: What places around the world have had the biggest impact on you and why?
Carmine: Vacation-wise, Bora Bora was the most amazing place I have ever been to. It was pretty amazing. It was just in the middle of the Pacific. It's a little dot in the Pacific Ocean. It's just gorgeous. It's definitely the one. Musically, I can't really say. Probably when I first went to Japan it blew my mind. I've never seen so many Asian people in one place. We played the Budokan and there's 10,000 Asian people sat there watching it and it was kind of weird.
Glenn: And then they clap at the end?
Carmine: Yep.
Glenn: You hear about that. It's just the way it is there. It's different ways of living and appreciating the show.
Carmine: Yeah. Anyway I best get going, I need to see a man about a car as the expression goes.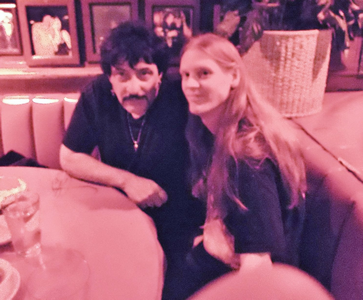 Glenn: Well I very much appreciate the Interview. Have a great, great day.
Carmine: You have a great holiday season and I will talk to you again at some point.
Glenn: Thanks. You too. See you some time in LA.
Carmine: Sounds good. Chou!
Glenn: Take Care. Bye.