An Interview with
'Claudio Pesavento'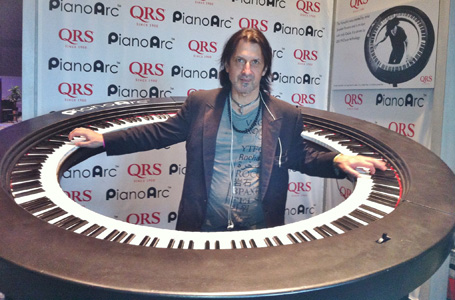 A Studio & Live Session Extraordinaire
of the Ebony & Ivory Variety
that took place mid September, 2015.
Interviewed By Glenn Milligan.
Glenn: You originate from Argentina. Whereabouts in Argentina are you from and what do you miss about not being there and why?
Claudio: I was born in the country side in a small town named Nueve De Julio about 250 km from the Capital of Argentina Buenos Aires. I miss everything about my country - mostly all my family and friends. I have got so many nieces and nephews that I only know from photos, Skype and Facebook. I also miss my ex-partners.
Then there's musicians, supermodels, food and my favorite soccer team, Boca Jrs. They all live down there. I like to believe I'm from a huge country called 'The Universe' because I never stopped moving around since 1981, the day I left to pursue my music carrier in North America.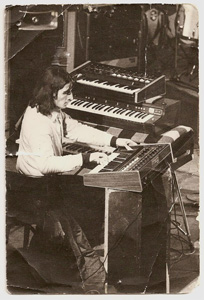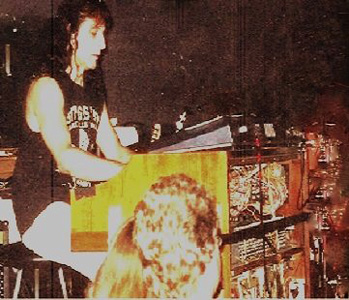 Glenn: You've been through so much health-wise since we last did an interview, how do you view life these days since that major scare?
Claudio: September 13th will be my new birthday - 5 year old. That day changed everything. I found myself on this moment that I was leaving this earth for good.
I was unconscious but I was able to listen to the doctors trying to revive me. I was too far gone with Stage 4 Cancer. I was misdiagnosed for a period of 9 months by all these doctors. There I was going through this tunnel very dark tunnel. The last words I heard from the doctors were, "Kidney failure. He's gone!!".
At that moment I heard the priest doing the last rites that are meant to prepare the dying person's soul for death. I did not hear anymore words. It was a really creepy and scary moment. Then I started to see this tiny light and it slowly started to get bigger and I felt at peace within myself!! Then suddenly everything changed… When at the famous light at the end of the tunnel appear the image of Jesus waiting for me with his arms wide open!!!! That's the last that I remembered!!
The next thing that I remember is that I was waking up and a happy doctor telling me, "You are back... You are back ..". I could barely speak and he said to me, "Great news!!! I said, "What?" and he replied to me, "You've got cancer.. but lymphoma - not liver cancer". I said, "Great" and I passed out again. During those two weeks I hardly remember anything, only that I was a miracle! I survived and from that moment I felt the presence of angels making me feel blessed and comforting me and telling me everything will be alright!!
So September 13th will be my 5-year rebirth!! Cheers!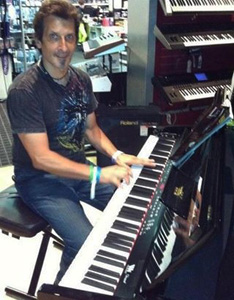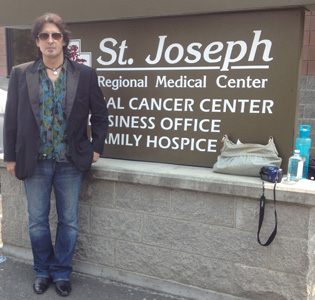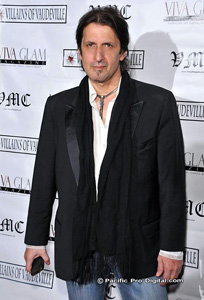 Glenn: Would you say music was a major thing that you got you through it and if so, in what ways would you say it helped you mentally and spiritually?
Claudio: The way to fight this evil cancer was not easy and mostly it has to do with the will to survive. Follow up all the steps, obeying doctors orders not let anything get in the way of my recovery. Quiet is a must… to find peace within!! Also lots of praying!!
Music, praying and meditating were the most powerful tool to deal with this. My mother was with me for 2 months - she prayed constantly. I did got a lot of prayers and support from all my family and friends and facebook friends and others I have never even met before. I got so many loving messages of support from everyone.
I do have to mention my great old late friend, Chris Squire who sadly passed last month. He was there for me from the beginning. Him and my friend Linda got me help from Music Cares to pay for some of my medical bills. I never thought I would ever get sick so I had no medical insurance at all!! My family: Mother, Brothers and Sisters did the rest. Without them I would not have made it this far!!
I'm still in SHOCK that Chris is gone... Leukemia is a merciless disease and he never got a chance like I did. It's very sad and I'm still upset about his passing!!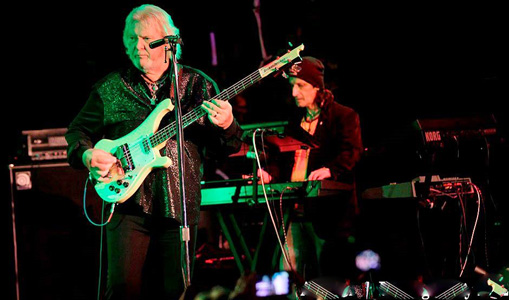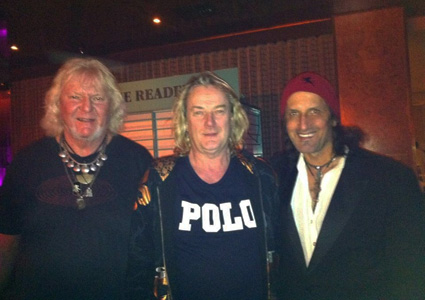 Glenn: What is your current keyboard/piano set up and how long have you had it?
Claudio: I have the old school stuff still. I'm using a Hammond B3, a Mini Moog, a Fender Rhodes Clavinet Honner, an Oberheim Prophet 5 Arp 2000 and 4000. I also have the white Mellotron that Chris gave me in 1990.
For live shows, my set-up changes drastically now with all the new technology. I use a couple of Korgs and a North that are mixed up with tons of plug-ins through my Mac Pro so I get huge sounds - Orchestral sounds, pianos, special effects etc.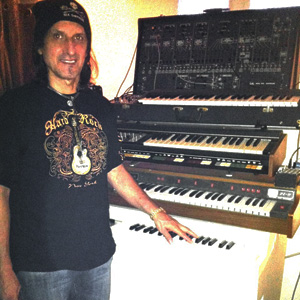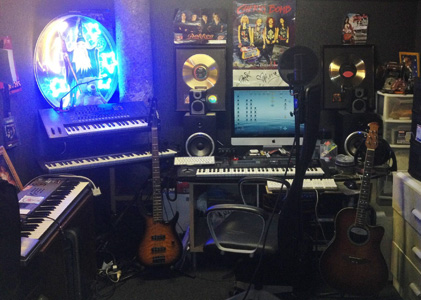 Glenn: What notable things has it been featured on so far that you'd like to chat talk about?
Claudio: I been writing and working with a lot of new young artists! I love that I can see their fire and ambition but mostly I like their voices and souls. There are lots of new kids that can really sing. They only need their own identity to shine even brighter. I like to motivate them and help as well but not too many are in touch with the magic stick!

Glenn: If you could choose a particular piano that has been your favourite played over the years, which one would you put your hands to and why?
Claudio: Vintage sounds are the most special love affair for me. I always imagine myself playing on John Lennon's vertical piano at his Manhattan apartment in New York that he used to write 'Imagine' or his white Piano used on the video of 'Imagine'. I need to ask Yoko about it!!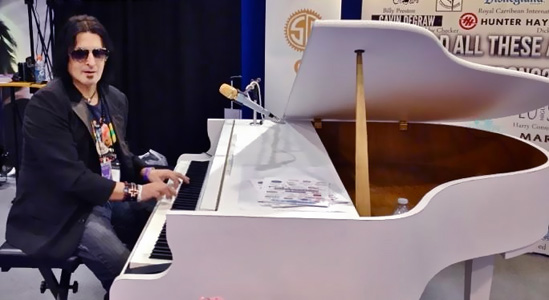 Glenn: A while ago, you talked about writing a book. How far are you with this?
Claudio: I think this book is getting bigger and bigger every day. Yes, I started writing it. I'm basically recording it in memos with my I-Phone. Maybe you could help me finish it?

Glenn: What notable things have you been working on recently?
Claudio: I been doing a lot of work for projects with artists like Dokken, Chris Squire and Taylor Hawkins. Now I'm working on Richie Onori's project (The drummer for The Sweet and formerly of Heaven & Earth) entitled 'The Opera In the Name Of Freedom' with an all-star group of musicians that includes names like Robbie Wyckoff. He sings on Roger Waters 'The Wall' band plus many more… The list goes on!! Mitch Perry is doing guitars this week. He is getting other rock stars involved in this beautiful project!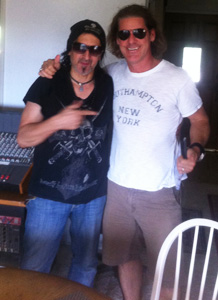 Glenn: Why made you want to be part of the 'Spelled Moon' Project?
Claudio: The reason I got involved was because Patrick Johansson and Ralph Rieckermann were supposed to be members of it. Later I found out they were hired guns and got paid for the recordings.
Glenn: What are your thoughts to the material on the recent 'Spelled Moon' E.P. you contributed to?
Claudio: I only liked the fact that there is lots of keyboards and orchestration on the music. Plus, I got to be creative and able to add my own personal touch to it!

Glenn: What times during the recording of the E.P. proved to be the most creative for you and why?
Claudio: Usually there is no specific time for it. You just have to be there and let the magic speak. The creative process is very easy. Putting it into the song is another process. Looking for the right sounds etc. It can be tedious but when you find it you feel rewarded in your ears.
I've been recording for 30 years so I very much have an idea about what works or not in a song but it is very tricky not to over produce or play too many notes. I have been here for the past 3 months helping to finish this thing. For the most of it, all that is left to do is the icing on the cake! Vocals and mixing are next in line!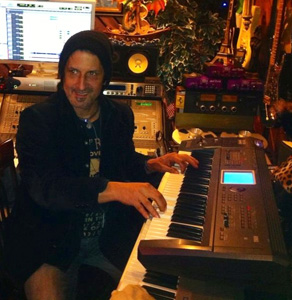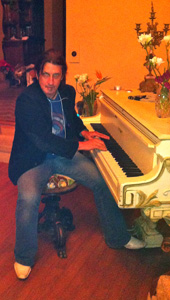 Glenn: Can you tell us much about forthcoming 'Spelled Moon' material and what new songs you are excited about and why?
Claudio: There is not one specific song that I can point out at this moment. I must wait until it is all done and mixed and ready to go. Then I will know for sure! I play from my heart so everything in here is 100% soul on my part. Every note I play, it comes from that place: 'The Universe'. I'm just a vehicle through my playing!
My music is my number one priority at the moment!

Glenn: You are going to be working on some new material with Don Dokken. What can you tell us about this?
Claudio: Yeah! I'm excited that Don thought of me to help him on his new record. From what I heard from him, it looks like he will be doing all the guitars on this one. (He is a great guitar player just in case you did not know). I will be doing all the engineering from his Pro Tools. Set first is doing pre-production. I will be recording his parts first: Guitars/Vocals and then keyboards etc and then put it together.
Basically, writing it as we go. He's still on tour at the moment so I have to wait on him to finish up his Summer shows and tour commitments so we can focus on the writing process of the new album!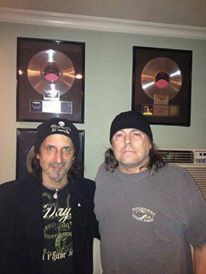 Glenn: As well as working alongside other artists, you've also composed your own pieces that you've even placed links to on twitter. What influenced the instrumental pieces like 'You Keep Me Waiting' & 'Magical Encounter'?
Claudio: I very much locked myself in this studio in Washington State near Seattle. Everyday I woke up and rolled the tape machine and let the music play. Those two songs I wrote and arranged in no time. A couple of hours each.

'Magical Encounter' was a one take kind of song. Just play and record. There was no thinking involved on this one and many others were also were done the same way. The way I write is very easy. I just jam and record and play back. If I like something a lot I'm not going to sleep until I finish it!!
With regard to 'You Keep Me Waiting', I spent all night working on it until I finished it. Also, I think some of those songs could use more work. If I decide to put them out on a record I will have a real band play on it because on all this tracks it is me playing everything.

I could not wait for the drummer or bassist or guitar player to show up! Haha! But I really did not argue with me at all - so far! Maybe the next day I will say, "Wow - what a great song", then 1 week later I will say, "That sucks". Most of the time, I love every piece I come up with. As longest as it's musical and not a fast food song like the music you hear today on the radio.
When I write, I don't follow a formula ever!! Like many of people I know in the business, they all come with a song and say to me, "We need something like this but not exactly like it" and they say to me, "Follow the reference track", meaning they cannot write their own sh*t! Really lame!!!!!! There should be a law that punishes these people that call themselves songwriters!!!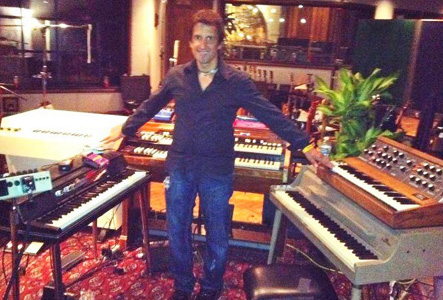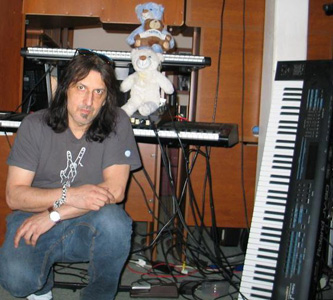 Glenn: What have been the responses from people to your own material and have you ever worked on soundtracks before? If so, which ones and how was it for you? Care to tell us about these experiences?
Claudio: I get a lot of influences from John Lennon; The Beatles; Yes; Genesis; Jazz fusion; Jeff Beck; Herbie Hancock & Rick Wakeman. Most people say my music has healing powers and also that they could be on a movie soundtrack. I like writing wild staff with no boundaries.
I did 2 movie soundtracks with Chris Squire while I was living in Montreal, Canada and here in Los Angeles.
My sister used my music for healing and also to put her patients to sleep at a children's cancer center in Argentina. That really makes me happy to be able to heal those little souls with my music!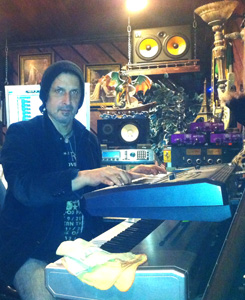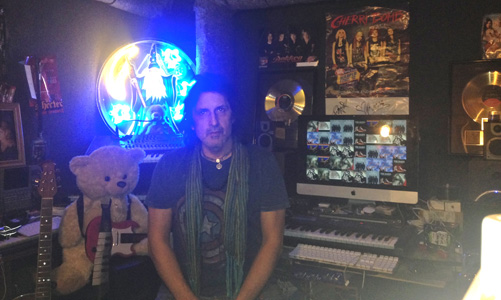 Glenn: You've shared the stage with several prestigious people in recent years. What can you tell us about these events and how did you get involved in them? What did they personally mean to you?
Claudio: The most amazing moment is when I received a phone call from Chris Squire. He asked me to join him at the event for 'Bass Player Magazine' where he would receive a 'Life Time Achievement Award' for his Contribution to the bass player community and his own classic way of playing that Rickenbacker.. he was one of a kind!!

At first I thought he was joking. I told him I hadn't touched my keys in 3 years and I had to think about it. Hahaha! He said to me, "You've got 1 week to learn all the songs". Three from his solo album plus four of the classics from Yes. I said, "Wow! I need to get my ass to work and learn all this songs that I never ever played before!!". I was still recovering from the cancer chemo treatment and my hands weren't able to play at all.
There were 3 years of not playing or touching my piano at all. I said to myself, "Lets listen to the songs and see how I feel". I was overwhelmed and upset. Here I am trying to play these songs and my hands are shaking or getting cramps etc. I was ready to give up but suddenly after 4 hours of trying my fingers started to respond and I started to feel more and more confident that I could do this.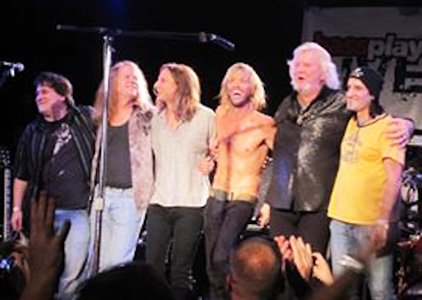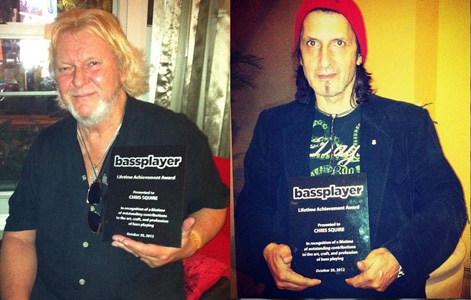 So I made a plan and this what I decided to do:
For 1 week, I will not to do anything then practice these songs for as many hours possible a day! It really was a marathon. By the 5th day, Chris Squire came to my house and I played all the songs for him. He said to me, "I knew you could do it!". He was very supportive and inspiring. I replied to him that some angel was helping me a lot to pull this off!! He was happy and really not surprised at all!
I asked him why he wanted me to play with him? He said, "I knew you can play and that I was his favorite keyboard player". Wow! That was all I needed to hear from him. The rest is history.
Three days later we were at The Foo Fighters studio rehearsing (only 3 hours per day - a 2 day rehearsal) with Mad Taylor Hawkins and also Jon Davidson, the new lead singer from Yes. The rest of the band were Johnny Bruins and Matt Beown.
Finally the day came!! Show-time at 'The Key Club'. It really was an amazing experience and I cannot believe I did pull it off. This is the highlight of my carrier by far. Also, Chris was my great friend and I will miss him dearly until we reunite on the other side.
The funny part of the night was that I said Chris at the end of the show, "Hey Chris sorry about that wrong note on my flute solo on 'Hold out your hand'", from his solo album and he said to me, "Don't worry Claudio, I made a lot of mistakes myself also!!" Hahaha! Yeah, he was a 'Gentle Giant'. It was such a great time with him over the years. I had known him since 1983.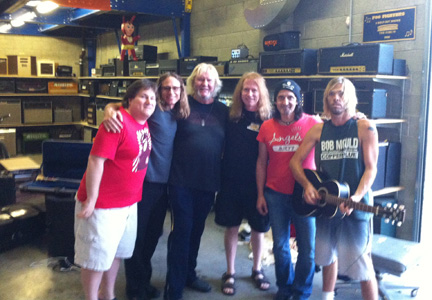 Glenn: What would you say are the toughest gigs/recording sessions you have had to do in your career so far and what made them tough?
Claudio: The most difficult sessions were when I have to wait all day to do keyboards. They are all tired and they want you to be fast and precise and the energy and magic is not there anymore or the same!
Other times I come up with a perfect take or part and the engineer forgot to press record or erased it by mistake - then I forgot what I did. I'm a very spontaneous kind of player. I get hired a lot because I am quick on creating something from nothing or writing the right keyboard or piano part without getting any help or hint. It just happens like magic because that is what music is to me - simple magic. I never study music but for some unknown reason a lot of creativity comes out of me. More and more it has been happening since I come back from the near death experience.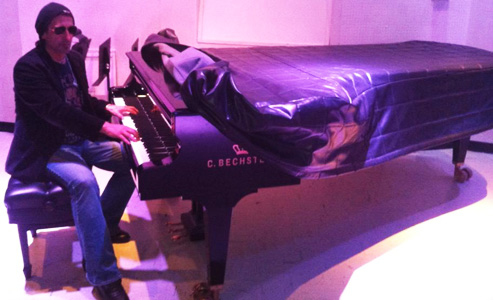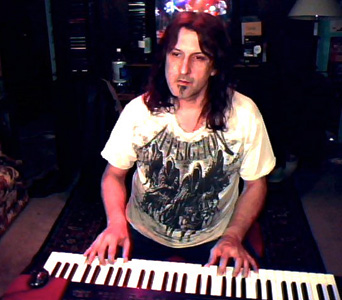 Glenn: What are your favorite parts of the USA that have given you the most influence and how did they influence you?
Claudio: The U.S. is a jungle where everyone comes from all over the world to make it happen - either music, acting or simply a new life. I was here in the 80's and 90's touring and playing stadiums and also small clubs.
Playing live is everything. The adrenaline! Every day a new town. It's a really exiting life. You are a tourist that plays a 3 hour set every night for all these screaming fans but there is a big change in the music scene today! No matter how many hits you have on the radio, if you suck at a live concert – that's all you have to know about today's stars. Lots of back-up tracks, fancy lights etc. They don't even sing in a lot of the show I see many of them and they are like puppets!!
This did not happen in my days and that's why I cherish those days more then anything because the bands I played in like Mahogany Rush and many others, they really kicked butt live! I enjoy every aspect of touring. Every city has its own magic. Sharing stages with Aerosmith, AC/DC and Queen etc. did help a lot to really feel alive and blessed with this type of living. You cannot repeat those days! Those were the days when Rock was 100 % everywhere in full force.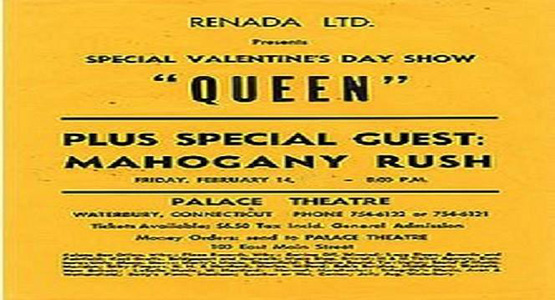 Glenn: How would you describe the style of Claudio Pesavento and in ways would you say it has evolved over the years?
Claudio: I love classy music. It's attractive and seductive and I like to always play with taste and that magic feeling. You cannot teach good taste and feeling – never. Either you have it or you don't.
I love to jam on a B3 or on a moog or a piano and can cover every aspect and style of music. It comes naturally to me. I love harmony, orchestration and also a simple song on a piano. It's all about the feeling. Every time I been asked what's my favorite kind the music is I say to them, "The one it makes you feel and gives you goosebumps in your body and soul". I love improvising. You never know what goody you will come out with. It's always unknown and exciting.
Glenn: In your opinion, what makes the perfect piano?
Claudio: A perfect piano is all about the acoustics of it in a big room. You've heard a live feeling rather than a dead feeling from a closed room. It's a more intimate spectrum. A perfect piano is about the wood and the older the better. I love old pianos. I love the sound of John Lennon's pianos. I had a piano in Buenos Aires that I grew up playing on it. It's an old Newman vertical piano and has a really magical sound similar to the one John used to play!! The perfect piano part is when you make the piano talk like a guitar player can make a guitar cry.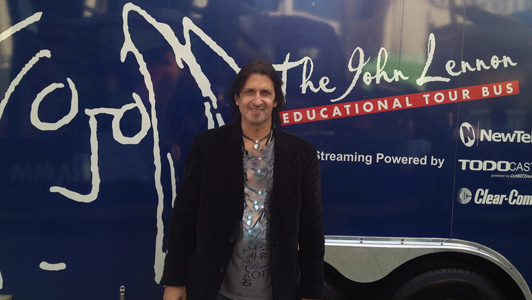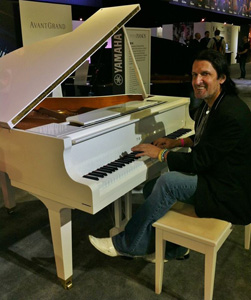 Glenn: If you had the chance to duet with any other Piano/Keyboard player, who would it be and what exactly would you like to play with them and why?
Claudio: I played with 4 of my idols growing up. With Rick Wakeman it was little jam at Chris Squire's house in LA when they did the Union Tour in 1992. It was so much fun.
I got also to jam with Chick Corea while on tour in Argentina and I played along side Keith Emerson while I was with Heaven and Earth. But like I say, I love Herbie Hancock, Jon Lord and Jan Hammer. I love playing the guitar on my keys.
With Jon Lord, I would play 'Highway Star'; with Herbie Hancock; 'Chameleon'; with Jan Hammer, it would be 'Led Boots from The Jeff Beck Group's 'Wired' album. I did play with Tony Smith, Fernando Saunders and Jeff Beck in New York City, early 1983 and they were really amazing players.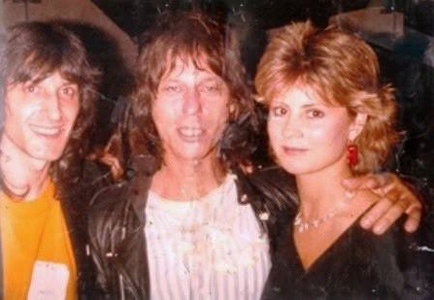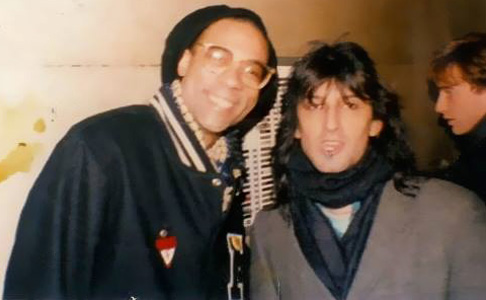 Glenn: If you could pick any particular songs you have been involved in the recording of that have meant the most to you so far, which ones would they be and why? What memories are conjured up in your mind when you think about them?
Claudio: 'Strange Dreams' and 'Juggernaut' from my days in Mahogany Rush. All the songs I ever sang in my band in Argentina named Coral. It was very close to my heart.
The Dokken piano songs I recorded on his albums and the recording I was involved with, with Chris Squire before he passed are also very close to my heart. Every song I write has a special place in my heart - that's for sure! They are like little babies to me. I recently wrote a song for a sound track. I named it 'Symphonic Attraction'. Yes, she is very Attractive and Symphonic.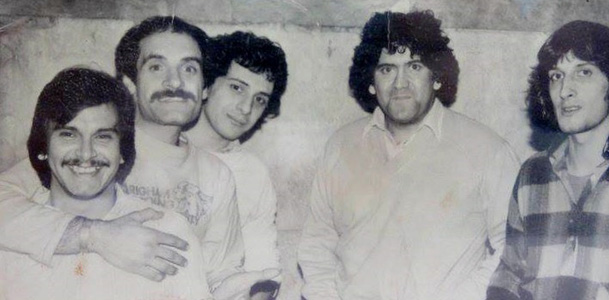 Glenn: How would you say you've changed as a person over the years since you first got into the business all those years ago and what changed you?
Claudio: I have always been the same, except now I enjoy every second of my life like it will be the last one. I am not worried about what people think of me or if they like me or my music. I cannot please everyone's mind or appetite. People are always expecting something from you. Me, on the contrary, I don't expect anything from anyone. There never will be justice in this world and/or fairness. All I can say is that when I go sleep at night I'm at peace with myself and with the Universe. Not too many people can say that. I'm sure of it.
The wealthy has to worry about his money and the poor has only to worry about one more day of survival!! This society is going straight to hell, or in better words they are in Hell already.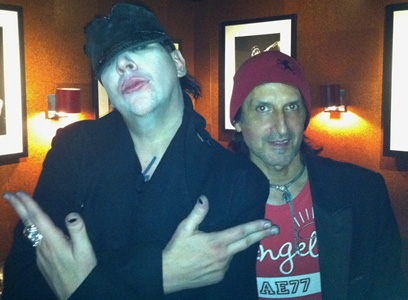 Glenn: You arrived in Hollywood when it still had some sort of scene, what went through your mind when you first got there and what are your thoughts to it now?
Claudio: The scenery is the same, the character players have changed. But if you are a real artist it doesn't matter about the scene. You can be in a place like the Rainbow full of people and feel alone or like after 1 hour you want to leave because there is nothing there except posers or wannabes!
Yes this is not the 80's or 90's anymore but you cannot beat the weather. It's sunny everyday. Then there's the fact that is so much history and electricity down there. I think that if you are not a true artist, you can be in LA getting wasted and act like a Rock Star. Then the next thing you know, you are back in your home town living with your parents. You don't decide to become a rock star. Either you are or you are not!

Music has been my life from the moment I first I heard The Beatles at age 7. My life never would be the same after this. Thanks to my Brother, Juan Jose Deva. He had all the goodies from Hendrix to Janis Joplin, Led Zeppelin, Deep Purple, Pink Floyd and Yes etc.
Rock is still alive because those songs will live forever. That's why we call them classics. I would also I like to mention a place called Lucky Strike in Hollywood where every Wednesday they have the all star jam! Chuck Wright is doing a great job putting all this together. Obviously, with the help of all this musicians that donate their time and make this happen! It really generates good energy playing or listening to all those old rock classics. A lot of talented players get down there!!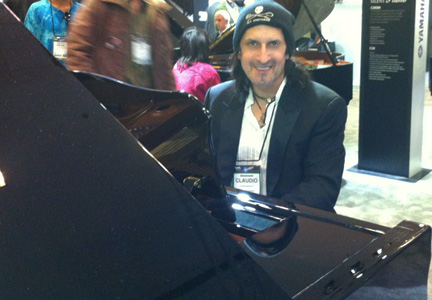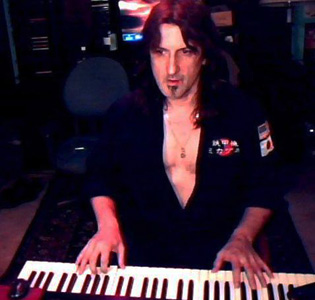 Glenn: If it has, in any way, how would you say Hollywood has personally affected you over the years and why was this so?
Claudio: Hahaha! In everything good and bad I did party a lot and make some wrong decisions. Like for example, saving money at the market on food to buy more liquor - lol or been the last person leaving the club and continued the after hour saga - lol never again.
On and all I had a great life and I would not have met the right people at the right time and the right places if I was not out and about in the action area. I wouldn't have met all the musicians!
Also, I can say that I did meet many people at odd places like the bathroom taking a leak like Queen's Bassist, John Deacon, Yngwie Malmsteen, Leo Di Caprio, Mark Walberg, Robert Plant… and the list goes on.

Glenn: What hobbies and interests do you have outside of music and how did you discover them?
Claudio: I love photography. I am a soccer fan and I love beauty - Super Models – haha. I like to donate my energy on teaching about healthy diets and how to not pollute your body with bad sh*t. Also, I like helping people to find peace through meditation!!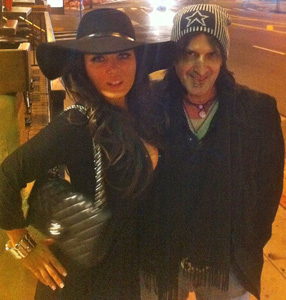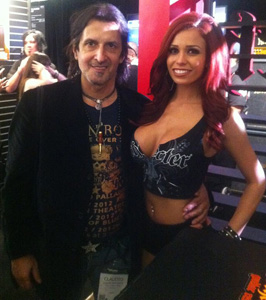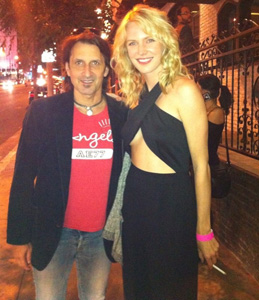 Glenn: What else would you like to talk about that I have not covered so far?
Claudio: My lesson in this life is that no matter how much you accumulate in possessions and material goods, you will not bring it with you to the other side.
Also, learn that we are here in this world together and like it or not we have to live with one another peacefully because there is no other way. Life is a gift in itself - everything else is a plus.

But if you are able to create music then really you are a blessed human being. I do believe that this life is an amazing experience. The biggest problem we have to deal is our own mind because our mind has nothing to give us but a lot to take. Meaning we are not using 100 % of our power. Through meditation you really find out who we really are. The answer is that we are light, white light energy inside this body that is making us function. Without it we are dead. It's like a car without gas – dead.
So I'm a cancer survivor. I am a blessed man and I am here to help others with my experiences because life is a beauty in itself. Everything else is a plus but first enjoy living this life. Every breath you can take it counts. The time alive of a human being on this earth at 70 years old is only 25,500 days. So how is our account doing? How many days we have spent already? Enjoy every day like it will be the last because you never know when it's time to go!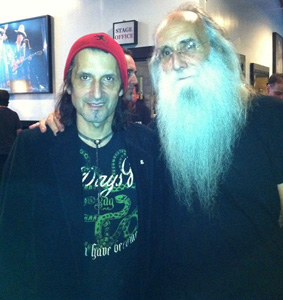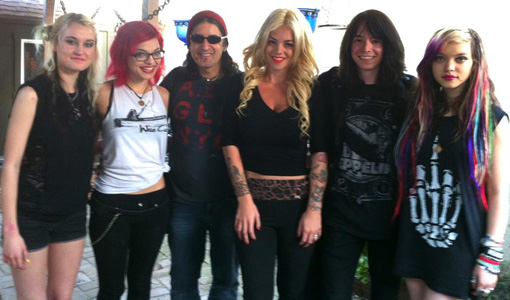 Glenn: And the final words on the Interview are?
Claudio: I wish everyone in this world to find peace while alive and not wait to die to find it. Watch your investments. In love and in life, the less you expect, the more the reward. Love yourself the best cause no one else will.
And thank you Glenn for giving me the opportunity to talk about everything and not just music. Music is alive always and forever - just like Rock & Roll - it will never die.
I'm happy just to be alive and able to play music until it's time to go!
I'd like to mention that I am very happy working on projects with the all female band Cherri Bomb; Singer/Songwriter from Australia, Natasha Duarte as well as other Singer/Songwriter's like Xaria Rose & Michael Baja.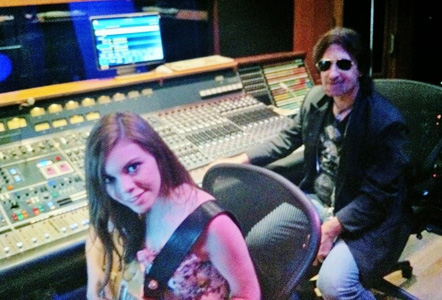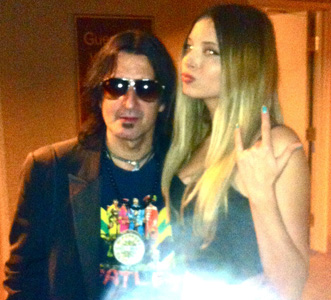 As well as the son of Phil Collins, Simon Collins and his band, 'Sound of Contact' and other multi-talented musicians. I love working with humble truly talented artists - period!!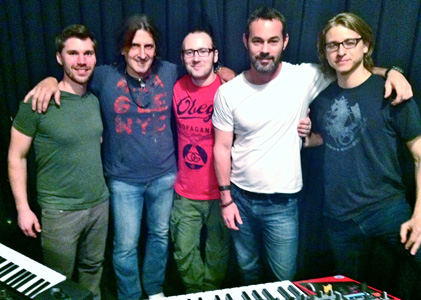 Thank you Glenn! You rock Amigo!
Thanks Claudio for a fantastic In-depth Interview.
Be sure to check out:
https://twitter.com/ilgalloclaudio
https://instagram.com/ilgalloclaudio/