An Interview with Drummer,
Matt Green
of Southern Rock Band
'Cold Truth'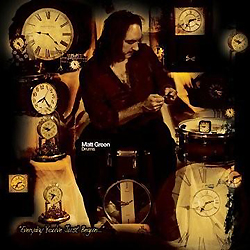 on 25th July 2009
Interviewed by Glenn Milligan
Glenn: Where did the name 'Cold Truth' come from and what made you choose it?
MATT: AFTER A YEAR OF COMING UP WITH GREAT NAMES, ONLY TO FIND THEY WERE TAKEN, A GOOD FRIEND, ROGER OSBORNE, SUGGESTED 'COLD TRUTH'. WE COULDN'T BELIEVE IT WASN'T TAKEN.
Glenn:How did the band formation come to be?
MATT: EVOLUTION. WE HAVE ALL BEEN CONNECTED TO THE SAME AREA. WE HAVE GROWN UP TOGETHER, PLAYED THE SAME CLUBS, AND DATED THE SAME WOMEN!...
Glenn:What bands have you been a part of in the past that layed the foundations & stylings for 'Cold Truth' and its overall vibe and how?
MATT: ALL OF THEM. EACH EXPERIENCE MAKES YOU WHO YOU ARE.
Glenn: What made you decide on Southern Rock & Classic Rock A La Bad Company as the style for Cold Truth?
MATT: WE DON'T DECIDE TO SOUND LIKE ANYONE. WE DO WHAT WE DO AND THAT'S HOW WE SOUND.
Glenn: What other bands/artists would you say have been an direct and/or indirect influence and in what ways?
MATT: THE LIST IS TOO LONG!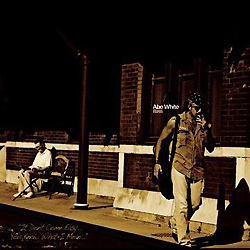 (Abe White - Bass Guitar)
Glenn: Whats your area of Tennessee like for music with regard to venues, radio and bands and what do you like or dislike about it there most of all?
MATT: RADIO IS VERY CORPORATE. THE VENUES ARE MORE DIRECTED TO SONGWRITERS AND DANCE CLUBS. VERY FEW CLASSIC ROCK CLUBS.
Glenn: Why did you decide on the new album being entitled 'Do Whatcha Do' and where did the phrase originally come from?
MATT: ANOTHER FRIEND, RICHARD BAINES, AFTER LOOKING AT THE ORIGINAL PHOTOS, SAID QUOTE: "YOU GUYS LOOK LIKE YOU'RE DOING WHAT YOU DO!" IT REPRESENTS WHAT WE'RE ABOUT!
Glenn: Love the band 'CT' logo – how did it come to be as it looks kinda Medieval and old English and even a bit Pagan?
MATT: IT'S IN CROP FIELDS ALL OVER TENNESSEE!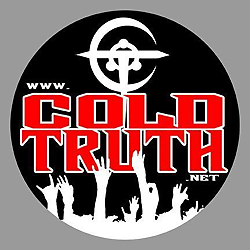 Glenn: What were the most memorable times of recording the album 'Do Whatcha Do'?
MATT: REMIX! REMIX! REMIX! FIST FIGHTS IN THE PARKING LOT!
Glenn: How did getting Ed King do so the Slide Guitar on 'If that ain't enough' come to be and how was it hanging out with him? Any cool stuff to tell?
MATT: THANE MET AND BECAME FRIENDS WITH ED WHILE DOING SOME SHOWS WITH THE SATURDAY NIGHT SPECIAL BAND. WE ASKED HIM IF HE WOULD PLAY SLIDE ON A SONG AND AFTER HEARING THE SONG, HE AGREED......LOT'S OF COOL STORIES! OUR PRODUCER, MICHAEL ST. LEONE, IS A HUGE ED KING FAN, AS WE ALL ARE. HE RAN UPSTAIRS AND GOT HIS OLD STRAWBERRY ALARM CLOCK ALBUM FOR ED TO SIGN. ED HAD REALLY COOL STORIES ABOUT THAT ALBUM COVER!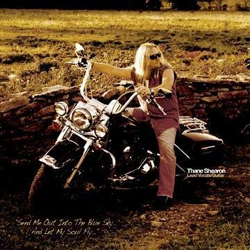 (Thane Shearon - Vocals, Guitar)
Glenn: Same as above for 'Nancy Roark?
MATT: NANCY HAS BEEN SINGING IN THIS AREA FOR YEARS. SHE IS A LONG TIME FRIEND AND A HUGE UNDISCOVERED TALENT!
Glenn:In the inside cover of the CD you have got clocks all around you – is that your own collection or a bunch from differnt places or do you also work at a Jewellers as we well?
MATT: EACH MEMBER'S INDIVIDUAL PHOTO DEPICTS ONE PARTICULAR SONG ON THE CD. THE CLOCKS WERE FOR MY IDEA OF "THIS TIME" MOST OF THEM ARE MY ACTUAL CLOCKS, SOME WERE BORROWED. THANE'S PICTURE WAS FOR "SET ME FREE". KURT'S WAS FOR "DIESEL" AND ABE'S WAS FOR "PAYIN' DUES". THERE IS ALSO A QUOTE FROM THE SONG ON THE PICTURES.
Glenn:Where was the picture for the front cover shot and what made you choose this particular picture and have the news print mixed in with it?
MATT: THE SHOT WAS TAKEN AT AN ABANDONED HOUSE THAT BECAME A HANGOUT FOR A BIT. OUR GRAPHIC DESIGNER, NICK LAVENDER, CAME UP WITH THE COVER ART.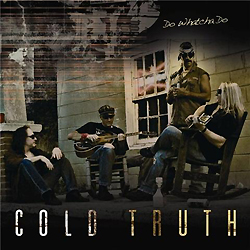 Glenn:What cool stories do you have at hanging out at this location either then or in the past?
MATT: MOST OF THOSE STORIES ARE BETTER LEFT CONFIDENTIAL!
Glenn:How would describe a Cold Truth show to someone who hadn't experience one before?
MATT: IT'S THE RECORD...BUT LOUDER AND RIGHT BETWEEN THE EYES!
Glenn:How was myspace been for you as a band and what advantages and opportunities has it given you guys so far?
MATT: IT'S A GREAT NETWORKING TOOL.
Glenn:Whats the coolest things you have heard or read about the band so far?
MATT: THE OVERALL RESPONSE TO THE NEW RECORD HAS BEEN GREAT. THE ORIGINAL BASS PLAYER FOR FREE, ANDY FRASIER, COMMENTED THAT OUR VERSION OF THEIR SONG "FIRE AND WATER" WAS AS GOOD AS OR BETTER THAN THE ORIGINAL. "FIRE AND WATER" WAS ON OUR FIRST RELEASE.
Glenn:What are your favourite parts of the USA and why?
MATT: ANYWHERE WITH A BEACH!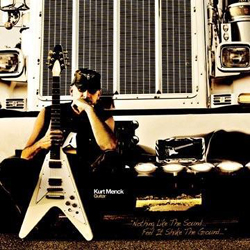 (Kurt Menck - Lead & Rhythm Guitar)
Glenn: You got any good road stories worth talking about?
MATT: BETTER LEFT CONFIDENTIAL!
Glenn: Are there plans in the pipeline yet for the 3rd album?
MATT: YES. WE'RE IN THE WRITING STAGES NOW.
Glenn: What's the chances of a live album or concert DVD coming out some time in the future – especially for those of us who are further afield?
IT'S A DEFINITE FUTURE INTEREST, BUT NO PLANS AS OF YET.
Glenn: What are you most proud of so far both as a person and with regards to the band and music and why?
MATT: SIMPLY THE FACT THAT WE'RE STILL KEEPING THE FLAME ALIVE!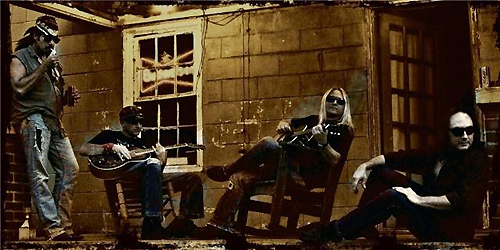 Thanks for the straight to the point answers buddy.
Special thanks to Nicky Baldrian for setting it up.