An Interview with
'Damon Johnson'
Co-Lead Guitarist of 'Black Star Riders'
that took place late September, 2015.
Interviewed by Glenn Milligan.
Glenn: Why did you originally want to become a guitarist – who influenced you and what was the first one you ever played?
Damon: My Dad plays guitar and there was always music in our house. His Gibson acoustic was the first one I ever played. He still has that old guitar to this day.
Glenn: What kinds of jobs did you do before you became a professional musician and were there certain skills you mastered that you were able to incorporate into what you do now?
Damon: I grew up on a farm in northeast Alabama, so there were numerous jobs, chores, and tasks that we did on a regular basis that taught me the value of hard work, being on time, and finishing the job. And I also spent a few years working in our local grocery store as a stock boy and assistant manager. There is no doubt that those values have directly assisted me in my profession as a musician, artist, and entertainer.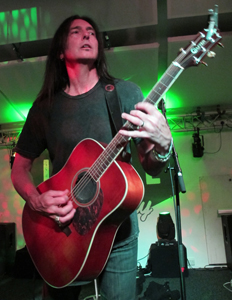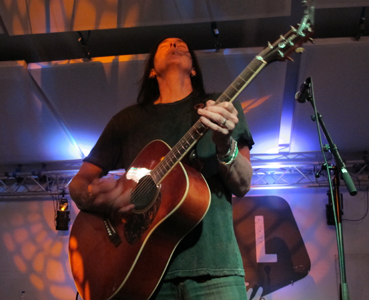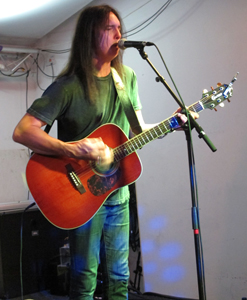 Glenn: What things immediately come to mind when you worked with Alice Cooper and what were the highlights of this and why?
Damon: There is so much that I learned during my years with Alice. The further away I get from my time with him, the more value I place on the impact that experience has had on where I am now. I would have never been ready for an opportunity like Thin Lizzy if it weren't for Alice, and the body of work that he created has inspired my continuing to build my own catalog of music; both as a member of Black Star Riders and as a solo artist. And yes, my golf game got very good while I was in his band.
Glenn: What would you say were the most valuable things you learned from Alice as both a musician, performer and overall human being?
Damon: He taught me how to literally look the audience directly in the eye, and how to be more fearless with my lyric writing.
Glenn: When did you originally start performing acoustic solo shows and in your opinion what would you say of the scariest moments of doing this as opposed to playing electric and why?
Damon: My first solo acoustic performance (in 1999) was a total accident, and it was much more testing of my stage confidence than anything I'd experienced at that point. The bulk of my songs, at least on acoustic, are more mid-tempo and slower than songs like 'Got No Shame' and 'Breadmaker'. And the audience was so respectful and quiet during those slower songs that it caught me off guard and was very frightening. But once I openly confessed my nervousness to them, my comfort level grew and I had some moments (yes, in that first show) where I absolutely could tell that this was something I wanted to do more, and often, moving forward.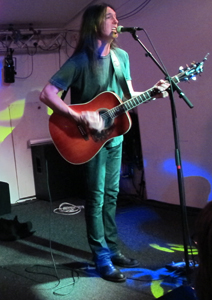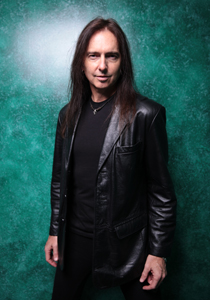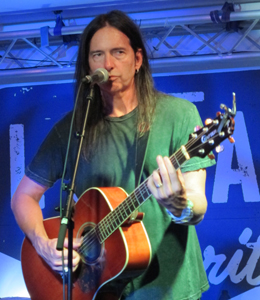 Glenn: You are currently play a Crafter Acoustic. How did you become introduced to this make of guitar, what do you like about it and how does it compare to other certain brands out there on the market like Yamaha or Fender etc?
Damon: My guitar is made by a company called Crafter. I was introduced to them by my long time friend Joe Arias and his son, Joey. They are the American distributors for this fantastic guitar and came to me with one while I was in Alice Cooper's band in 2005. My model is the DV250 VTG, and the thing I like the most about it is the fact that a young player can own the exact same guitar I have played for ten years for only around $800 USD. My guitar has a fantastic pickup in it from the folks at L.R. Baggs, and it sounds incredible through any live sound system. I've loved my old Gibson J-200 since I bought it over 20 years ago, but I'd rather not travel all over the world with it. My Crafter is a workhorse and I love spreading the word about how great it is.
Glenn: Where did the idea of the tour come from and would you say it's something you've wanted to do for a while?
Damon: Ricky and I are always writing on acoustic guitar, and we both have long histories of performing solo acoustic shows. So we felt very comfortable with the idea to perform together.
Glenn: How's the tour been so far and which gigs have stood out and why?
Damon: The tour was without a doubt a smashing success. Every single show was well attended and the audiences were fantastic. A few of the shows that standout were Glasgow, Evesham, and Dublin; mainly for the quality of the sound onstage and the manic sing-alongs that the audience provided.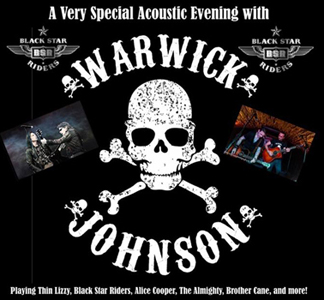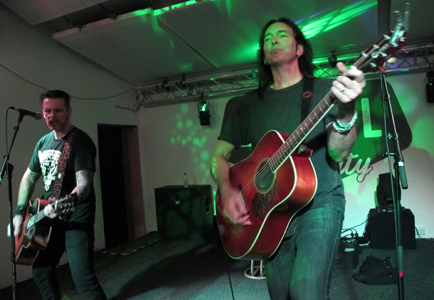 Glenn: I must ask you, how was the gig at The Local Authority for you, what stood out from it and what are your thoughts to the venue?
Damon: This was our second appearance at The Local Authority and it was, again, fantastic. Mark is so great to work with and the fans enjoyed a multi-dynamic set that featured lots of Almighty and Black Star Riders songs.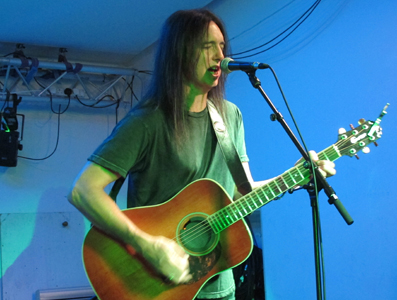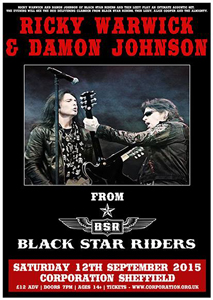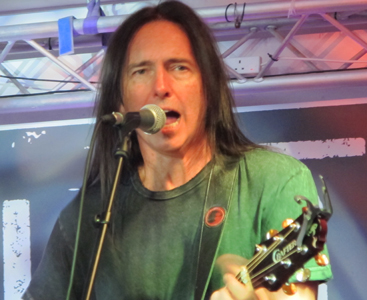 Glenn: Which songs have been going down the best you've been playing so far and why so you think that is?
Damon: We've been so stoked for the BSR songs to go down so well, every single night. They easily get as much or greater reaction as any of the Lizzy songs we perform. Both Ricky and I (as a duo and in Black Star Riders) are committed to giving our audience what they want to hear. And this tour has been most rewarding as there are more requests for songs that we wrote ourselves.
Glenn: What would you say is the most daunting thing going out there armed only with acoustic guitar and why?
Damon: Honestly, there's nothing daunting anymore. If the monitor sound onstage is bad (poor vocal or guitar quality), it does create more of a struggle to find our comfort zone as performers. But we soldier on, even in the most challenging environment.
Glenn: Which parts of the show have given you the most pleasure and for what reasons?
Damon: That changes from show to show, depending on the audience. There were some nights when some of our more melancholy songs were literally magical. And others it was the loud, banging singalong songs like 'Kingdom Of The Lost', 'Finest Hour' or 'Whiskey In The Jar'. And it's always fulfilling for me to get to perform some of my own songs like 'Pontiac', or Brother Cane material like 'Got No Shame' or 'Fools Shine On'. Ricky has been very gracious to share the lead vocal duties with me in our setting as Warwick/Johnson.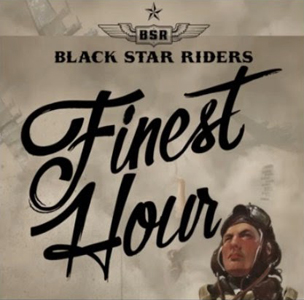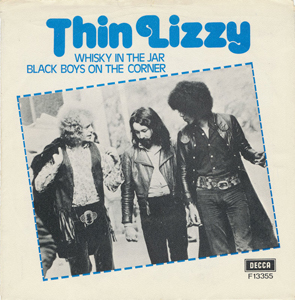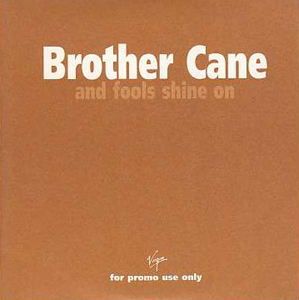 Glenn: You must have shared some memorable moments so far with Ricky Warwick, just on this tour alone – care to tell us about any? Both on and off stage – lol.
Damon: Well, Ricky drove the entire distance we covered in our rental car (nearly 3,000 miles). I've had no experience yet driving in the U.K. with your "left side of the road" style, though I'm confident that I can now. We listened to BBC Radio2 every single day and had a blast guessing who certain songs were recorded by and discussing British politics. I've learned a lot! And we enjoyed a few Guinness and shots of Bushmills throughout our tour. But with 19 shows in 19 days, there was very little time for much else beyond driving, eating, performing, and sleeping.
Glenn: Can we expect a DVD/CD from the tour since I reckon a lot of people would be happy in purchasing – say a compilation of some of the best shows or something of that ilk?
Damon: That will be coming sometime in the near future; you can count on that.
Glenn: How does the songwriting process come together between yourself and Ricky and what songs are you most proud of writing with him and why? What goes through your mind when you perform those particular songs live?
Damon: Ricky is a talented guitarist himself. One of us will bash out a riff and the other will take that and embellish it in some way. We will often times work on the melodies and arrangement together, then he's off to the lyric drawing board. He's incredibly gifted in that realm. It's an honor and a pleasure to write with Ricky. My favorite songs we've written are 'Kingdom Of The Lost', 'Charlie I Gotta Go', and 'Blindsided'. They cover so much musical ground, tempos, and subject matter.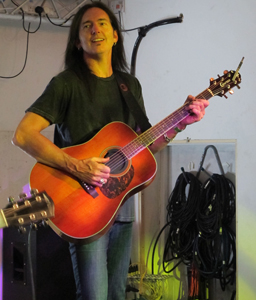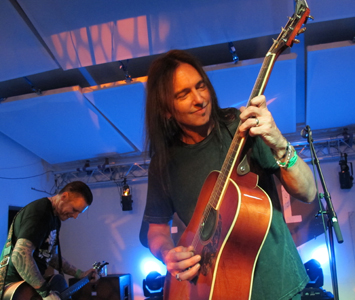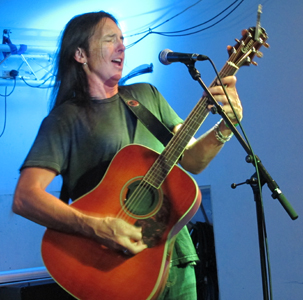 Glenn: What were your thoughts when you found out that you were going to be the support on the Def Leppard/Whitesnake Tour?
Damon: We knew it was certainly time for us to have an opportunity like that, and the timing was perfect. It's such great exposure for the band to larger audiences that may still not be aware of who we are and how strong our live performances are. And it's an added bonus that we are great friends with members of both bands. The fans are clearly getting a special ticket with this one.
Glenn: What in particular are you looking forward to on the forthcoming tour with those 2 legendary UK bands?
Damon: Am most definitely looking forward to watching Tommy Aldridge play drums every night, and to stealing licks from all the great guitarists between the two bands.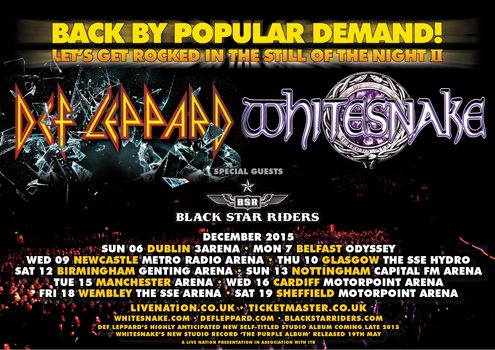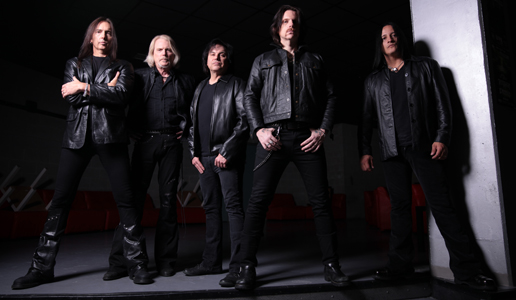 Glenn: What can you tell us about forthcoming Black Star Rider material? When can we expect another album?
Damon: We begin writing in earnest on this upcoming U.K. tour, and hope to be in the studio in the summer of 2016. This is an important album for us and we will not rush it in any way. There's a good chance it won't be released until 2017.
Glenn: You've played a wide range of different venues around the world of various sizes, What is your preference or do you like all types for a variety of reasons? Do any particular venues stand out over the years and if so, which ones and why?
Damon: Oh I love them all. Big, small, indoor, outdoor. Each one is fulfilling in it's own way. When you've been doing this as long as I have and enjoy it as I do, every show matters. I'm motivated and fulfilled to play anywhere.
Glenn: You recently played a show alongside your daughter in Alabama – what went through your mind during this and how did it make you feel?
Damon: Sarah is my middle child and very, very talented as a singer and acoustic player herself. I'm impressed with how unaffected she is by the attention it brings and how she loves to sing and play "just because", with no ambitions of doing it professionally. I'd certainly encourage her if she wanted to go that direction, but she's busy in her new sales career. I could not be more proud to share the stage or studio with her, anytime.
Glenn: What do you miss most about being a member of Brother Cane?
Damon: I miss hearing my songs on the radio, and I miss all the camaraderie of traveling and performing together. Brother Cane was a criminally underrated band of players, and could have achieved so much more under different circumstances.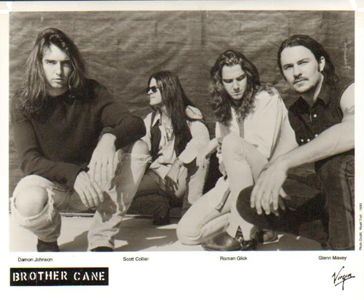 Glenn: What would it take for a 'Brother Cane' reunion album and tour of any scale to happen in the near or distant future?
Damon: That's tough. It would take enough financial backing to allow us to put on a proper show with quality sound and lights. I'm not saying that is impossible, but it would be very difficult to schedule that with everyone committed to so many other things.
Glenn: What do you enjoy doing when not involved in music with regard to hobbies and interests and why?
Damon: I love my time with my wife and kids. We love great food and travelling together to different places. And we are devoted sports fans, particularly of ice hockey and American football. And I'm still passionate about the game of golf, though I play so very little these days. And I'm reading more these days than ever before; everything from classic literature to poetry to music biographies to world history.
Glenn: What else would you like to talk about that I haven't covered so far in the interview?
Damon: I'm planning to release my first solo 'Electric' EP early in 2016. It will be 5 new songs, all produced by Nick Raskulinecz.
Glenn: What are you most proud of in your career so far and for what reasons?

Damon: I'm most proud of my marriage and my children. This is a tough business on relationships, and I'm grateful to have a family that supports me following my bliss. It's never easy, especially when you travel as much as most musicians have to these days. It's a balance that requires constant attention. I'm grateful that they feel like I'm worth it.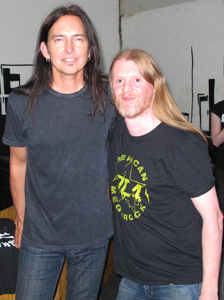 A big thank you to Ace Trump of Blastwaves Management, Mark Hobson, Manager of The Local Authority and the amazing staff there, All-round Rock 'N' Roll Buddy, Steve Froggatt, Tuesday Michelle Holland for great input and of course Damon Johnson himself for his great answers!