An Interview with
Gary Moat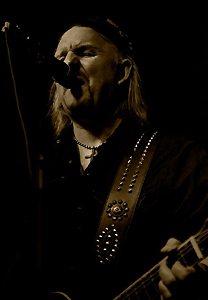 Lead Vocalist of 'Mother's Ruin' & formerly the drummer of 'Heavy Pettin' that took place 26th June, 2012.
Interview by Glenn Milligan.

What initially started your interest in music and more so Heavy Metal and why?
Watching 'Top Of The Pops' on UK TV.
What made you choose drums?
They chose me.
What was your first kit, where did you get it from and how much was it?
£50 Red Sparkle. 3-piece from Woolworths.
What did you first learn on the kit and for what reasons?
How to break skins for no reason. Lol.
How were the first ever gigs you did and where were they? How did they go?
It was at the school disco. We played lots of covers.
Do you have any particular fave drummers and why?
Phil Rudd of AC/DC. He was the first drum machine you know!
What led you become the drummer for Heavy Pettin and where did the name come from?
After several line up changes and 10 years of playing we called the band 'Heavy Pettin' after the UFO album.
What led you to becoming a signed band? How was the competition at the time and who were they?
We went at it big time - gigs, new songs and demo on BBC Radio 1 in the UKand knocked on every record companies door till we got signed.What competition? Lol.
Tell me about some of the best tours the band was part of and what were the main highlights of them?
83`Ozzy Osbourne 'Bark At The Moon' Tour UK, 83`Kiss Lick It Up Tour UK, 84' Saxon Crusader Tour USA, 84`Motley Crue Shout At The Devil Tour USA, 84`Ratt/Heavy Pettin Tour USA. All of these were way out of control crazy days. The best of times and the best of people!
What have been your best Spinal Tap moments so far?
Never had any - lol.
Any cool road stories you can tell and if so what?
Hell no. I`d get hung!
What have been the most stand-out songs on the Heavy Pettin' albums and why?
All of the songs we wrote are special. 'Rock Ain't Dead' was a belter!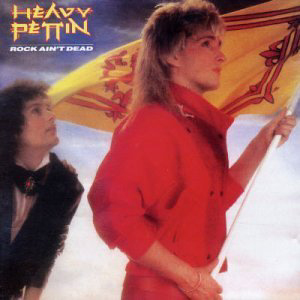 What songs did you enjoy performing most in concert and why?
'Rock Ain't Dead' and 'Hell Is Beautiful' for its double bass drum madness.
Although Heavy Pettin were a well known band in British Heavy Metal, why did they not make it into the big league like the likes of Iron Maiden, Saxon or Motorhead etc?
There's no answer to this. Who knows why? It's a strange business.
What caused the band to break up?
Rock changed direction and the pressure of making 'The Big Bang' album took its toll on the band!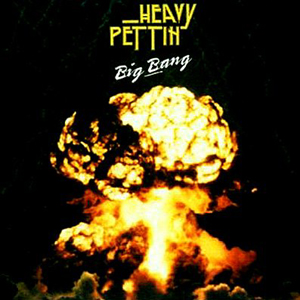 What were you up to in between the demise of Heavy Pettin' and the formation of Mother's Ruin?
Raising a family and writing songs.
How did Mother's Ruin come to be and why did you decide on that name?
Sole people in the business heard some of my songs and asked if I would put a band together so I did. Adrian Dunn on lead guitar and backing vocals, Joe Thomas on bass guitar and backing vocals, Mick Ivory on DRUMS and myself Gary Moat on lead vocals and rhythm guitar.The name Mothers Ruin felt good.
What have been the highlights of Mother's Ruin so far?
Getting together to rehearse and just loving the music really.
Tell us about some of the most recent gigs that I understand have had really good turn-outs?
We went out to Ibiza to play at 'Hard Rock Hell The Road Trip'. It was soooooo hot man. We loved that gig. Great crowd of people young and old. Great place, great beer. Rock`n`Roll.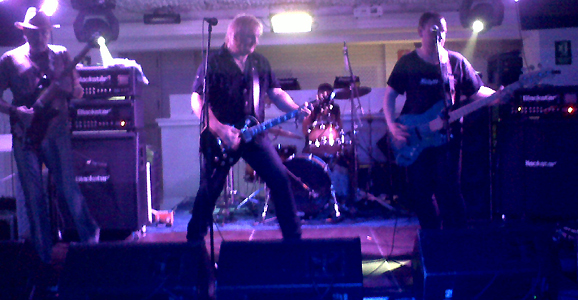 When can we expect a full album being released?
We should have the album out early 2013 we hope.
What do you see as the future of Mother's Ruin? Where do you want the band to end up and for what reasons?
Get the Album out, get out and promote it, play some good shows and make a good name for the band.
If Mother's Ruin could go out and tour with any particular bands, who would they be and why?
Anyone classic rock style - AC/DC, RHINO BUCKET, AIRBOURNE... ANYONE!
How would you say from your personal experience that the music business has changed over the years?
The internet downloads have stolen all the money so it's all screwed up.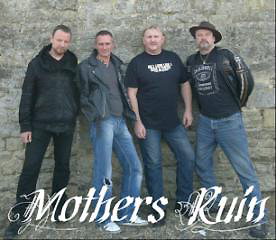 Who have been the coolest or not so cool people you have had the opportunity to meet or even work with and why?
That's just a crazy leading question. Lol - they were all cool.
What hobbies and interests do you also have outside of music?
Love VW Corrado`s and love Harley's.
What other things have I not touched on that you'd like to talk about in the Interview?
Man I thought you were trying to write a book on me. Lol.
What would you like to say to any of your fans over the years and to the readership of Metalliville overall?
Thanks for being there and for all the support over the years. Without you there are no shows.Check Mothers Ruin out in 2013 if you get a chance to see us live. Take it we`d love to meet you. Thanks Glenn and good luck. Cheers Man! Gary.
A big thank you to Gary for his straight to the point answers and Claire Moat for setting up the Interview.