Harry Hess (Lead Vocalist of Harem Scarem)
Interview via e-mail
Recieved - 14th April, 2003
In 2001, Vocalist Harry Hess and Guitarist Pete Lesperance reformed Harem Scarem, after releasing two albums as Rubber and returned to the classic sound that earned the Canadians their loyal following.
Dave Attrill grills Harry on the band's debut UK show at the Gods 2002, their increble comeback album 'Weight of the World' and his new solo release amongst other things.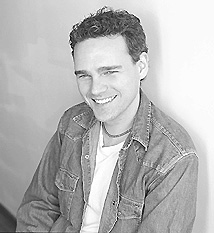 How was the UK date for you guys?
Great! It was our first time in the U.K and we were surprised at how many fans we have out there.
What did you appreciate most about performing the show?
Usually the deli tray but in this case it was cool to see the other bands.
Do you plan to play other dates in the UK in the near future?
I'd personally love to but it is so difficult to finance any touring in Europe for us.
How do you feel about the fans reaction to 'Weight of the World', especially the Japanese?
I really never heard anything negative about the record. I think it's what the fans wanted and expected from us this time.
How did you land the deal with Now and Then/Frontiers?
I was told about Now & Then through a friend who passed along the contact info.
Is the 'Weight...' album a one-off or are Harem Scarem back for good?
No, we are back!!!! We are in the middle of the next Harem Scarem recording and it's along the same lines of W.O.T.W ( But better).
When will the next album be out?
I would guess around September .
What made you decide to release the solo album and what are your favourite songs on it and why?
I have had some songs that weren't applicable to the Harem Scarem direction for some time and I thought it was a good opportunity to get them out.
My favourites are:
1. Just Another Day
2. Look Right Through Me
3. Two Ways
4. Everybody
I like the laid back feel of these tracks.

What made you settle on those particular styles for the solo album?
That style of song-writing comes very naturally to me.
Will you be touring on the back of the solo album or will it simply be integrated into the Harem Scarem live set?
There are no plans to do any dates but maybe we can sneak in a song on the next Harem Scarem tour.
Most people rate 'Mood Swings' as your career masterwork - what's your opinion of this and which is your favourite release and why?
I've always been pleased with our records at the end of the process. At that time it was a great indication of what we were into and songs that we liked.
I 'm very proud of all the work we have done. When you've recorded well over 100 songs there are bound to be a few stinkers but I would have to say that Moodswings, Voice of reason and Weight Of The World really capture what I I think is best about Harem Scarem.
What made you change the band name to Rubber when you changed musical style slightly (or is that the main reason)?
To shed the stigma here in Canada about us being a " Hair Band " and it seemed to work , we had our first top 20 single in years from that release.
What was the overall band and fan opinion when you changed direction?
In retrospect it caused a lot of confusion with the different names in different markets and still does. We've got to everything the hard way!!!!!
Did you return to the original name and Harem Scarem musical style because of public demand or are there other reasons - if so what and why?
People want a certain thing from us, which we understand. So when we are making a Harem Scarem record it will be what people have come to expect.
Are there plans to release any other albums as Rubber - if so when and what?- or if not, why not?
We are putting out W.O.T,.W here in Canada shortly and it will be under the Rubber name. To change back here would cause even more confusion.
While most of the other big acts on the Toronto scene such as Von Groove, Naro and Brighton Rock are heavily 70's influenced, can we assume that your influences are different - what are your main influences and why?
I don't think we are influenced anymore when it comes to this kind of music. All of our original influences really aren't around or making records. We draw from our older records as a point of reference when making a rock record but we just try to write great songs.
Which bands would you like to Tour with in the future?
Queen, but Freddie's dead.
Who would you like to collaborate with most on a recording and way?
Christina Aguilara, for many reasons.
What would be your perfect Hard Rock Festival bill?
Def Leppard, Boston and many other bands that aren't around anymore.

What hobbies do you have outside music?
Rocking and rolling is a full time job ya know!
What we find listed in a Harem Scarem Tour rider?
We've given up asking for things, because we never f*cking get em!
Best Tour Stories?
Anything involving Darren Smith.
Most embarrassing moments?
Anything involving Darren Smith
Best gigs and why?
First time in Japan was pretty wild.
Main highlights of your career so far and why?
Touring around the world has been the biggest privilege and the thing I look most forward to.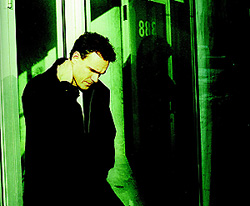 Thanks Harry for the answers and as always a special Thank You to Mark Ashton at Now and Then Records