An Interview with Bassist,
Kevin Chown
who been a member of bands like Edwin Dare & JKB with Jeff Kollman and also played in Artension & many more
What was Escanaba, Michigan like for music and in what way did it influence you as a bass player?
Escanaba is a small town. But it was great for me. I came from a musical family so I was always around music. And when I started to play in bands (drums at first) there weren't a lot of musicians in town, so I basically became a professional musician at the age of 15. It gave me a head start on everyone in a place like Detroit. By age 19 I had played HUNDREDS of gigs, others my age had played a handful. It was a great place to grow up because it gave me a chance to learn "on the job".
What was your 1st bass guitar and where did you get it from?
I can't remember the name of the guitar, but I bought it along with an ancient Kustom padded silver sparkle cabinet. It was classic. I sold the whole thing. Wish I would have hung on to the amp. I bought it from one of my brothers friends, whole set up for $150. The first real bass I had was a Kramer "Spector II" bass.

Who were your favourite bass payers at the time and why?
My favorite player at the time was John Paul Jones, and in many ways continues to be till this day. He was able to blend an R+B feel and groove into a hard rock band. No small feat.
What songs did you enjoy playing the most and why?
The first difficult thing I ever learned was the entire bass breakdown of "The Lemon Song" by Zepplin. It was too funky. Loved it. And it got me into James Jamerson eventually, as it's basically just a rock version of a Motown bass line.
What initially made you want to form and/or join a band?
Cause it was fun! And, I could get into bars when I was 15!! Mostly for the fun however. And it's the same reason I do to this day. Somewhere along the line it also became what I did for a living. I was always kind of the business guy in the band, so there was always a satisfaction that came from being the guy running the whole thing. These were of course bands back in Escanaba that no one has ever heard of, but it built a solid foundation for me to build a life on.
What were you up to before you became a professional musician?
I have always been a musician!! Never have had a day job in my life. Other than a paper route!!
What was your introduction to the band 'Edwin Dare'?
I met Jeff Kollman back in 1991 at the NAMM show in California. At the time, I was living in Detroit and he was in Toledo, only an hour a way. He had no idea that I lived in Detroit. Shortly afterwards, someone told me about this great band in Toldeo called VXN that needed a bass player and wondered if I would be interested. I went down to jam and there was….. Jeff. I had seen him only weeks before in LA. It was a small world moment. We jammed and the rest is history.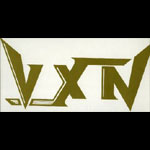 Where did the name 'Edwin Dare' come from?
You would have to ask Jeff or Bryce Barnes on that one!!
What are your favourite 'Edwin Dare' songs and why?
It's hard to say…… to be honest, it's been a LONG time since we played and when I listen to the CD's (which is rare…..) I like them all for different reasons. It's a different feeling that when we were actively in the band. Artistically speaking most of the songs off "Can't Break Me" I totally love to hear.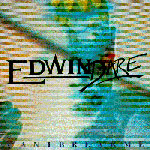 What was it like supporting artists like Foreigner, Dio and Peter Criss and how did you guys go down with the audience?
We always went down great because we were a killer live band. On several occasions as an opening act, we got the "hook" as we were taking it a little too far. When that band was in its prime, we could out play and out sing any band out there. The vocals were always on, and we were as rehearsed as any band I have ever been in to this day.
What memories do you have as 'Edwin Dare's headline concerts and what were the standout moments for you personally?
We did it all, slow stuff, moody stuff, metal. And we all did long solos and a few instrumentals. It was an all in one band. Stand out moments would be the record release concerts that we always had. We did some great shows all across the country, so it's hard to just pick one moment. They become a blur when you are doing them.
What would you say were the hardest songs of Edwin Dare you had to learn and in what way?
It wasn't as much as the songs being "hard". They all were, but with enough rehearsal, you could play anything. The hard part was singing while we were playing all that sh*t!! It was hard as hell, but we killed it. In fact, we probably rehearsed vocals twice as much as anything else. We used to do one rehearsal a week with acoustics and just vocals.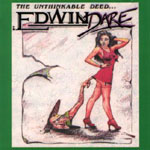 What would you say were the best times of hanging out with the band members and Cal (The Man) Clayton? There must be some cracking stories, no doubt involving Bryce – care to share any?
Yeah, Bryce was a mad man, and still is to this day. Me and Jeff went down to Florida where he lives last year and it was like nothing ever changed!! He is the same. Favorite moments would typically be on the bus, on the road. But as any musician knows, what happens out there STAYS out there!!
What did you enjoy doing when not on-stage?
Other than being in the studio and looking at porn on the internet (joking!), I love hangin' with my dog. I also run marathons and just like to keep it simple the best I can.
What do you miss most about Edwin Dare and for what reasons?
My friends!! It was a great band, but we just loved to hang out. It didn't seem like work. It was always a good time. It was the best rock band I have ever played in to this day. It was a group of people, including the crew, who loved doing what they did. It was a rare experience!!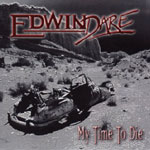 What about getting 'Edwin Dare' back together, even just for a handful of gigs? – there appears to be a lot of interest in the band at the moment, judging by the amount of people who have watched the live footage of 'Feel The Power' and 'The Backburner' via YouTube!!
Jeff and I have talked many times about it. We'll see! Jeff and I live about 6 miles from each other and we maybe see each other once or twice a month!! Getting the whole band together would be tough, but I think all of us at some point would love to do it and I hope that we do. It's great to see those old videos. We've had them for years and just now decided to put them up.
What were you up to after leaving Edwin Dare up until being a member of 'Artension'?
I had just moved to LA and was playing with Macalpine with Mike Terrana. Mike is really the guy who should get the credit for the success of that band. HE is the one who dealt with all of the immigration for Vitalij and Roger to come to the USA to record. I think he had met them on the road when he was with Yngwie. Anyway, he somehow managed to get them here and since I was playing with him at the time, he asked me to do the record with him. To be honest, neither of us ever thought it would be as successful as it was.
How did being a member of 'Artension' come about?
I was never really a "member". It was more of a recording project branded and packaged as a band. Since the first record was such a success, it continued on. While I was involved in the band however, we never played a live show.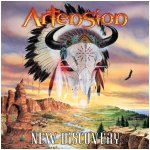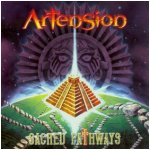 What have been you favourite moments in 'Artension' and what would you say are the recordings that you like most of all and why?
Hangin out with Mike Terrana at any time is hilarious. Seriously, one of the craziest and funniest guys I know. I personally live the first record. I think the most attention to detail was paid on it, and the material was the strongest.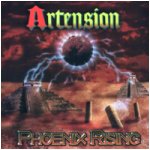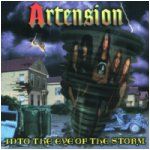 Of other artists you have been in bands with who have you most enjoyed working with and why?
Uncle Kracker….. who doesn't love playing arenas and stadiums. Macalpine for its musicality. JKB because it was real. The list could go on. I really love everything I have done. I try to only do things that I like, with a few exceptions!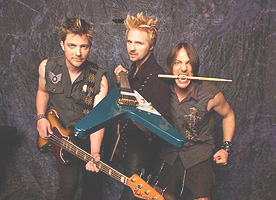 JKB
Who would you say are the best vocalists you have worked with and why?
Bryce Barnes. The guy is indestructible and RIGHT on every night. And a great front man too.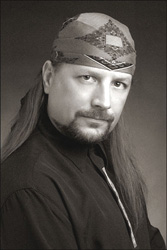 Byce Barnes
What other musicians/vocalists would you like to work with in the future and what would you like to do?
It seems like most of the guys I would love to play with as I get older are the guys that were dead before I started playing. Some until they invent a time machine so I can go back and play with Hendrix, I'll have to stick to those around me already!!
What venues and countries stand out to you that you have enjoyed playing in and why?
No particular venue, but Poland has always been one of my favorites. People love music there. And I was SHOCKED at how hot the women are there! Japan is always great as the stage tech's and venues are the most professionally run in the world.
What are your thoughts of the music business now and how have they changed since you got into it all those many moons ago?
It has changed. The main problem I see is that people are too close minded in their tastes. If you listen to metal, that's all you have. If you like rap, etc….. when I started it was not unusual to have a Zep record, Metallica, The Clash, Iron Maiden, Judas Priest, The Police, The Fixx, James Brown and Motley Crue all in your record collection. And music had a more universal appeal to everyone as a result. You don't have the "ties that bind" us all culturally together anymore. I think the world would be a better place if we all had open minds and listened to music for what it is, and stopped viewing it as a culture or an extention of an identity that we see for ourselves.
What could you see yourself doing if you weren't involved in music?
I don't know. Politics? Probably not. Too many photos on the internet!!
What do like or dislike about living in SHERMAN OAKS, California – how is it for music?
It's not really "Sherman Oaks". It's Los Angeles. I love it here. I just built a new house, have a studio, a pool, a great dog and can't really complain about life!! LA is what you make it. There are more talented people here than anywhere else and if you really want to be in the music business, this IS the place to be. I have a great gig at a venue in town called Ivan Kane's Forty Deuce. I produced and performed in a show at the club here for a while called "Royal Jelly". I hired Jeff Kollman to play the show with me, along with Charlie Waymire. (We all together are the band JKB). We just moved the whole show to the Las Vegas/Mandalay Bay location of Forty Deuce, and Royal Jelly opened last week. Forty Duece is a great place to work and Ivan Kane is a great guy to work for. I will be doing more shows for them in the future as well. It's fun to be behind the scenes!
What would you say are the most important things to you in life?
Art, simplicity and truth.
What songs and work overall are you most proud of and why?
I'll leave that for the listener to decide. I'm my own worst critic!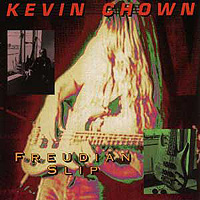 What would you like to be remembered for?
Wow, never answered this one before. Am I dying soon? Is my career over? I guess that I was a person of integrity, musically and personally.
Nice One Kevin - thanks for answering the questions for Metalliville.
Thanks Glenn. Best to you and your readers.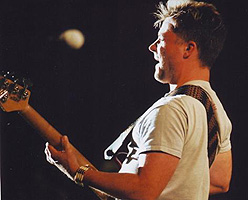 Thanks For AQuality Interview Kevin !