An Interview with Metal Drummer,
Patrick Johansson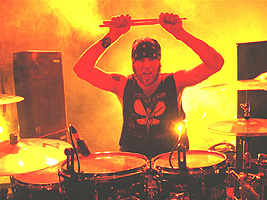 of Yngwie J. Malmsteen's Rising Force & Without Grief, from September 25th, 2007 by Glenn Milligan
What initially turned you onto drums as opposed to other instruments?
P- The Power!!

What was the first drum kit you ever had?
P- A brown and gold striped STAR. (I think they later became Tama?)

Are other people in your family musical?
P- No

Who would you say your greatest influences are as drummers and why?
P- I like a lot of drummers!! Vinnie Paul,Scott Travis, Mikkey Dee, Cozy Powell, John Bonham,...list goes on and on but I have to say the first influence was Eric Carr and KISS.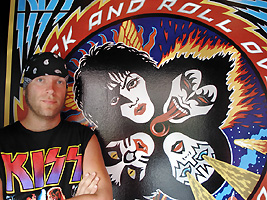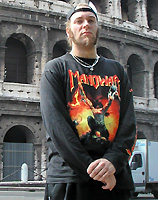 What albums in the history of rock and metal so far stand out to you as having the best drum tracks on them and why?
P-I really like Judas Priest-PainKiller!!! Amazing also MANOWAR- Thriumph of Steel killer drumming, Razor X -Second Heat, Pantera - Far Beyond, King Diamond-Them /I Will -Evilution(Andy La Roques band).

Do you have a favourite drum solo that you have heard by somebody else and what made it stand out to you against any others?
P- Tommy Lee when he was spinning in the cage.

What sort of warm-ups do you do in preparation for playing drums, especially when it comes to playing live?
P-I try to listen to something that pumps me up and I play along on my knees or on practice pads. Also some simple hand and feet work outs just to get warm.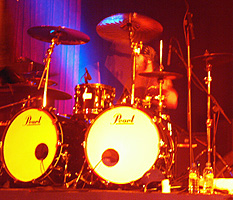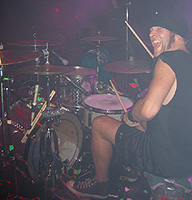 What would you say has been your favoured drum kit so far and what key features have made it stand out from the others?
P- I like my old Pearl Session Elite Kit. I had it for years and it never fails always sound good and now with my diamond plated wrap it looks KILLER.

What albums for any particular artist would you say you are most proud of working on and why?
P-Without Grief-Absorbing the Ashes - Pure Metal!!!
I also Like "Unleash the Fury" a lot and the New one will be KILLER (Yngwie J. Malmsteen's Rising Force).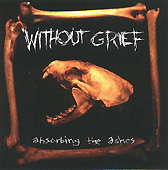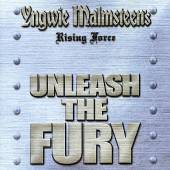 So far, what have the major highlights been for you as a drummer?
P-Just to be able to play drums for a living.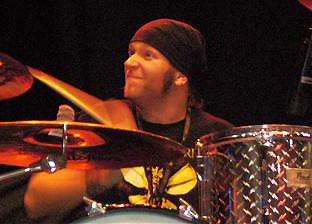 What have been your favourite tours and venues and why?
P- G3 - Kravis Center, West Palm Beach, FL Halloween night, 2003.

If you had the chance, who else would you also like to work with and on what type of material?
P- I like to do some More Without Grief - some serious Metal!!!

I understand that you also teach drums, how did this come about and what have been the most rewarding aspects of this for you personally?
P- Some of my old student are now performing and touring all over the world.
That's really rewarding for me to see that they never gave up.
Yngwie J. Malmsteen's Rising Force
What have been your favourite road stories so far and why? Care to spill the beans as we say over here !!
P-X X X.

Who would you say have you had the greatest priviledge of working with and why? (I probably know the answer to this one)
P- Of course Yngwie and also W.A.S.P.

What do you enjoy doing in your spare time outside of music when you want to relax?
P –Skateboarding. I go to the Beach hang out with my wife and all our cats.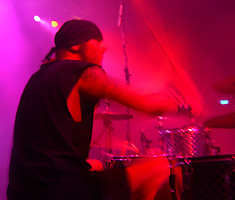 If you could bring back any drummers that are no longer with us, who would you choose?
P- Eric Carr, John Bonham and Cozy Powell.

What would we find in your record collection that we may be surprised by?
P- Sam Fox.

How is it for you in West Palm Beach, Florida and what made you decide to settle there as opposed to other areas of the State?
P- I like sunshine and summer all year long, Also I have family here.

If you weren't a professional drummer, what could you see yourself doing for a living?
P- Maybe a Lifeguard at the beach.
What bands would you like to see?
P- Led Zeppelin.

What do you most miss about Sweden and why?
P-Mom and my sisters Jenny Josefine and Jessica.

How does it make you feel when you hear your work played in clubs, venues and on the radio when you are socialising?
P- GREAT!!!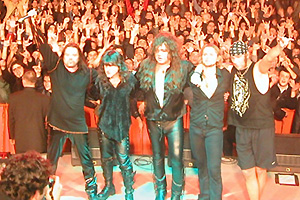 Yngwie J. Malmsteen's Rising Force
What bands have taken your interest at the moment?
P-same as always - any great METAL band.

How would you personally describe your style of drumming and why? (OK, kinda goofy question)
P- Loud and aggressive.

What are you currently up to at the mo? (apart from doing this interview for Metalliville of course)
P- Building a house here in Palm Beach.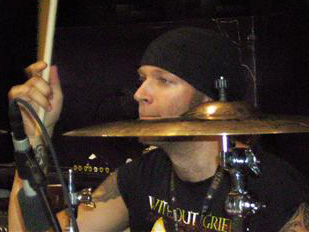 Nice One Patrick - See ya on Tour Dude !!