An Interview with
'Rich Robinson'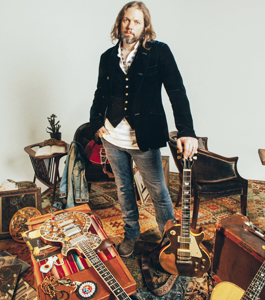 Solo Artist, Lead Guitarist &
Original Co-Founder Member of The Black Crowes
that took place on July 6th 2016.
Interviewed by Glenn Milligan.
Glenn: What songs on 'Flux' mean the most to you and what immediately comes to mind with regard perfecting the songs with the band before recording them for the album?
Rich: I always write a record as a whole, so every song has a specific place and sequence. The way you sequence a record can really change the overall feel, so I tend not perceive one song as more important than the other. Also, the tracks I like most shift depending on the moment. I did group songs together, I feel like 'Ides of Nowhere' and 'Life' work well together, and 'Time to Leave' & 'The Music that Lifts Me' feel related in a sense. I feel like 'Astral '&'Sleepwalker' are really cool songs and sum up what I see in the world today – false positives, everyone getting a 'trophy' and trying to stamp out humanity and natural feelings.
It's important to know it's okay to feel bummed out sometimes, and how is there any compass to feel joy if you haven't felt sad? It's like, "There's a pill for that". It's not natural; it's a bizarre way of living. People should create and put something out there, it doesn't matter if other people like it, just be true to yourself. It's not about consumption.
Glenn: I really like 'The Upstairs Land'; 'Shipwreck' & 'Eclipse The Night'. What influenced these songs both musically and lyrically?
Rich: The Upstairs Land – What I tend to do is write and finish the music first, then listen to it and see what it illicits from me lyrically. This is a love song and is also about finding a spiritual place.
Shipwreck – Influence wise I am a huge Stephen Stills fan - which is in the guitar riff. To me you can look around and your life can seem like a shipwreck. It comes down to focus and perspective and being able to look around and shift your view. The mid-section of this song is a peaceful place.
Eclipse The Night – It's about light and dark, and that everything we do and say is a choice. We can choose to be negative, and so many people do, but you can shift your outlook to something cooler.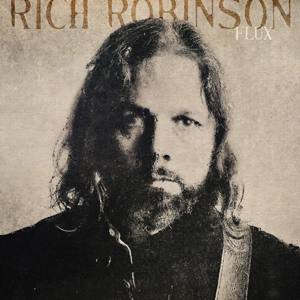 (Flux Cover Photo By Alysse Gafkjebn)
Glenn: Do you find that influences of The Black Crowes come in now and again musically both consciously and sub-consciously or would you say it's inevitable since you are or were a key member of the band? How did you meet the members of your own current band and what qualities made them the perfect members for you?
Rich: It's inevitable because I wrote all the music for the Crowes, so that's just how I have written for 26 years. My brother wrote the lyrics. It wasn't until later that we started breaking off and adding a few songs I wrote. Whatever influences we had will always be with me. Through life and love and loss, music, movies & books – any experience you have creates a filter in your psyche that you use subconsciously in order to create your music. I would compare it to some beautiful stained glass, every time something comes in there's another colour, creating something unique. We should celebrate uniqueness and not be so conformist.
A good friend of mine introduced me to Joe Magistro in 2003 and he and I hit it off. We speak the same language musically, which is what it comes down to on stage -it's important to draw from the same references. Sven from the Crowes is playing bass with me, I knew him from growing up and the same area. When he joined the Crowes I was his biggest fan – he's such an amazing player. Matt Slocum the keyboard player I met a few years ago. What he brings is pretty amazing. My guitar player is from Argentina and he's a really cool dude - and he totally gets what I'm doing musically.
Glenn: I like the way you always keep it real and authentic as though it was recorded in the 70's as opposed to now. Do have a particular way of recording so it doesn't come across too 2016 (if you know what I mean) and if so what is that process that you use and with what?
Rich: Not using computers to cover up the humanity really, we record live - me and Joe. I'll play electric guitar he will play drums, we mic my amp. It's pretty straightforward. We have a great studio and some good old gear. The studio has a Neve broadcast board. What producers tend to do in 2016 is shine it up and make it sparkly, which is not something I want to listen to because it has no warmth or humanity, and the tones are too harsh. When I go and make a record I want it to feel organic, I don't give a sh*t about computers! I like the physics of amps moving air and people playing guitars - and have them sound great. An artist should push music forward, not technology!
Glenn: Can you tell us all about Circle Sound Records, LLC that your albums/singles are available on. What was it about this label that made you decide that it was the one for you? Also why did you decide on choosing 'Eagle Rock Entertainment' for the exclusive license as opposed to other labels out there in the World?
Rich: Circle Sound is my record label that I started around 2011. I started it to put out my records and to sign other bands, but I haven't gotten around to signing any new bands as I've been so busy! In the past I would license my records through my label to small independent labels, and it was cool but it was always in between Crowes tours. So I made a record, did a small tour, went on tour with the Crowes, but now the band split up I have a lot more time, and thought it would be a much more cohesive to have all the records under one roof and re launch everything. Also I always wanted to remix 'Paper'. I was never happy with the original mix. Luckily, Eagle came up and we were able to release all these records. The appreciation Eagle has for these records, well – it seems like a place where the people really love music. They put out some of the coolest music - all of the stuff I grew up listening to - they are keeping this stuff alive!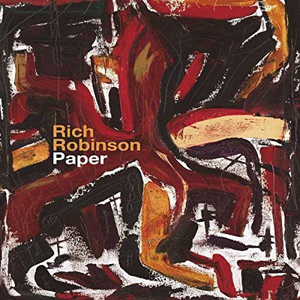 Glenn: You have played an inundated amount of shows over the years overall. Are there particular areas of the world that you love playing in and/or venues?
Rich: There are venues that are cool for different reasons, one venue we always had great shows at was the Barrowlands in Glasgow and that's one of the most fun places to play, another one is the Royal Albert Hall in London and Brixton Academy is cool too, and anywhere in Spain and Italy …
Glenn: The Woodstock Sessions Vol. 3 album is pretty mind-blowingly incredible both musically and vocally, not to mention the ambience of the live sound and audience there too. Where did the idea come from doing an album in this way? Are you intending to release anything on DVD as a result and if so, when and where?
Rich: We are intending to release it on DVD eventually. The idea came from the guy who owns the studio, but it was based on how the Crowes made their last record.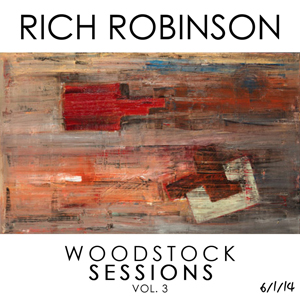 Glenn: How did the show come about to play alongside Bad Company and Joe Walsh on the 'One Hell Of A Night Tour'?
Rich: I had met Paul Rodgers, we were honouring Jimmy Page at the Experience Music Project and we just hit it off, so when Mick couldn't do that leg of the tour I said 'Yes, of course'. It was great to play those songs, I am a huge Free fan, so playing with those guys was amazing, and playing with Joe Walsh was cool.
Glenn: At the moment there are only USA dates listed for the 'Flux' Tour. Are there plans to bring it over to the UK and if so, when and where?
Rich: We will tour in October at some point.
Glenn: Do you find that some songs have a different fresh persona in front of a crowd as opposed to just playing with the band that you didn't expect and really surprised you that have become firm fan favourites and if so which ones and why do think this has been the case?
Rich: That always happens. Songs do take on lives of their own. But with this record we really haven't played them that much so we don't know – I am looking forward to seeing where they go!
Glenn: I have seen you several times in The Black Crowes when you played Sheffield City Hall - in the 90's and also on your first solo tour in 2004 at Rescue Rooms, Nottingham. What recollections do you have of playing these Cities and do any particular highlights come to mind from these periods?
Rich: I remember playing Sheffield, it was a beautiful theatre. It's hard to recollect anything in particular as I've played so many shows. I recall in Nottingham some dude hit me with his car, leaving the club he backed into me – and then he got mad at us!!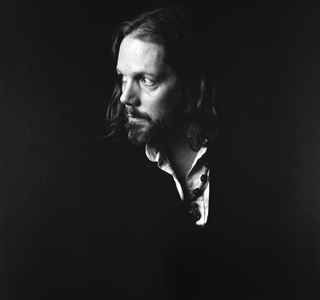 Glenn: Can you ever see The Black Crowes getting back together again in the near or distant future or is it really the end of the band altogether with no one-off reunions or short tours at all?
Rich: Yes, obviously things would need to change, but I love those songs. As long as there are people that want to hear them then there is always the possibility …
Glenn: Due to your large involvement in 'Record Store Day 2016', what are your personal thoughts to vinyl coming back again?
Rich: I think it's the way it should be. Vinyl forces someone to listen to the process. There's that saying 'easy come easy go' and we walk around with our phones and hit a button that tells us what song is playing in a restaurant, and it lets us buy it instantly – there's no artwork, no information and no process to it. But with vinyl you have to wait for it, it's a large piece, its physical, it has a particular smell, you open it up – there's artwork and information about the band, who played on it, who engineered it, there might be lyrics.
The process of putting the record on, putting the needle down and staying with it as it plays… because a side of vinyl is short as opposed to a constant stream of songs from your iPad or something. It makes you appreciate that someone took the time to write and play these songs I'm hearing, someone built the studio it was recorded in, someone came up with the artwork…
Glenn: Will there be an autobiography from you one day?
Rich: No current plans for an autobiography.
Glenn: What would you like to say to any fans who have just read the Interview?
Rich: I look forward to seeing everyone when I come back in October!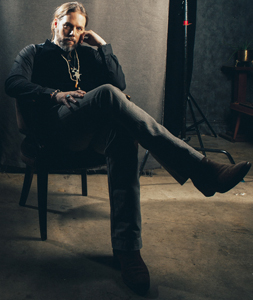 A Big thank you to Faye Blaylock of Eagle Records & No Quarter PR for arranging this Interview
and of course Rich Robinson for the excellent answers throughout.