An Interview with
'Sean Kelly'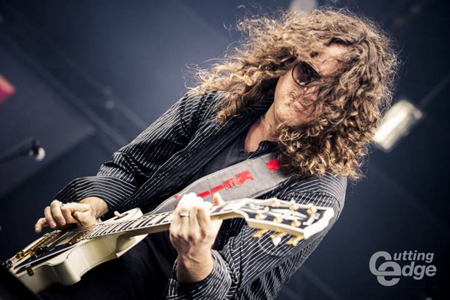 Guitarist of Four By Fate, Nelly Furtado & Lee Aaron
that took place on August 31st, 2014.
Interviewed by Glenn Milligan

Glenn: Last time we spoke, which happened to be in 2004 @ Corporation, Sheffield, you were the founder member and frontman of the band 'Crash Kelly'. What happened to the band since 'Penny Pills' since it was a great album? Are there plans to resurrect the band in the near or distant future?
Sean: Thanks Glenn! Crash Kelly went on to record two more studio albums, 'Electric Satisfaction' (2006) and 'One More Heart Attack' (2008) as well as a European best of called 'Love Me Electric'. We toured the North America with Alice Cooper, Backyard Babies, Gilby Clarke (whose band I later joined for a few tours) and others. I had a blast with CK, but my solo guitar career and other gigs began to become financial priorities, and I had to put the project aside. I'm not sure if the band will be resurrected in the future or not, but I suspect there is another Crash Kelly in me.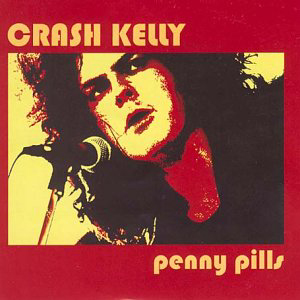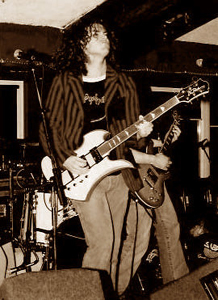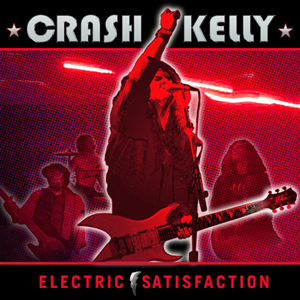 Glenn: What were the standout moments of The Quireboys UK Tour in 2004 that Crash Kelly were the direct support for and why?
Sean: I would have to say the first gig we played at Rock City in Nottingham. I loved the Quireboys, so it was a real thrill to be on tour with them. There was a general feel of excitement in the air, as it was CK's first tour, my first time in the UK and we were playing to amazing crowds who were hungry for proper Rock 'N' Roll….2003 was a year where it felt Rock was making a real resurgence with the success of bands like The Darkness, and it felt like Crash Kelly was riding that wave. It was a wonderful time in my life.
Glenn: What led you to play guitar for Nelly Furtado?
Sean: My Guitar Tech in Crash Kelly (Damon Enright) is also her personal tech. He informed me that she was looking for a guitarist who played Spanish guitar. I had up to that point recorded two solo classical guitar albums that had done very well in Canada (The #1 Classical Guitar Album and Christmas Guitar (Opening Day/Universal Music).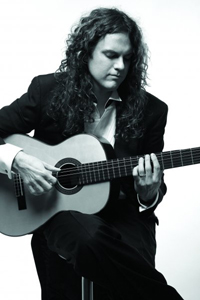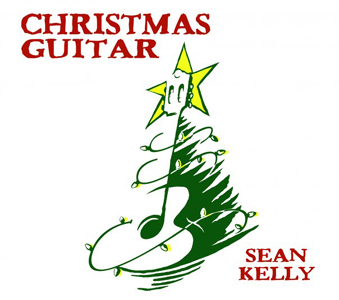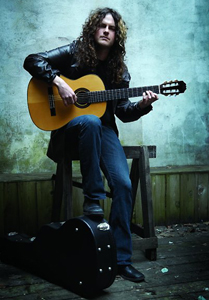 At first I was hesitant, since I had a great gig already playing with Helix, who were childhood heroes of mine. Also, I was not sure I had the R&B chops for the gig. However, Damon was persistent and I ended up going for an audition. After a week of very intense rehearsals, Nelly came down and checked me out, and five years later I'm still playing with her.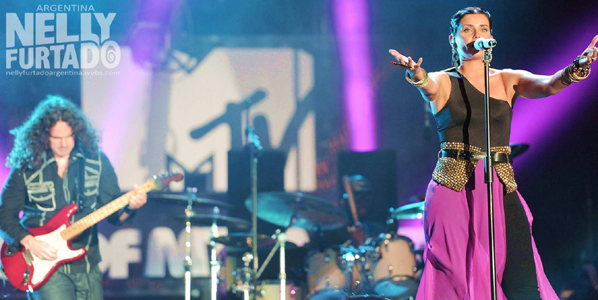 Glenn: What have been the most memorable moments both on stage and in the studio with her and why?
Sean: There have been incredible moments with Nelly I could not have ever dreamed would happen to me. Some highlights are my first gig with her in Mexico City in front of 160,000 people, playing the MTV World Stage concerts in Malta and Gothenburg, playing the Winter Olympics, The Staples Centre in LA, gigs in South America, Asia, Barbados, The Billboard Awards & The Tonight Show. There have been so many wonderful experiences. In the studio, I remember tracking the song 'Thoughts' from her 'Spirit Indestructible' album with the Kenyan Boys Choir - it was a very powerful session.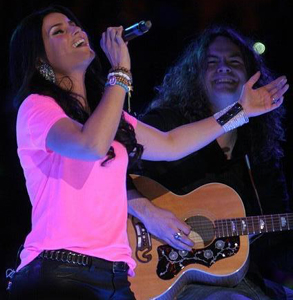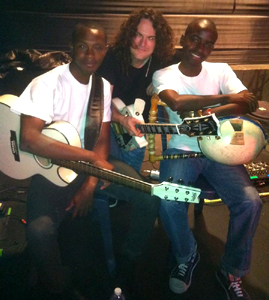 Glenn: What's your preference - Bass Guitar or 6 String Guitar and why?
Sean: I really enjoy playing bass but I am most definitely a 6 string guitarist. I began playing bass out of necessity and I love it but I am first and foremost a guitar player.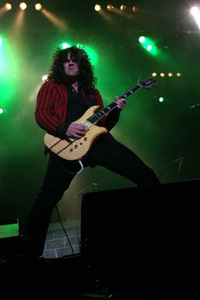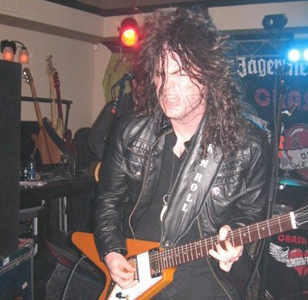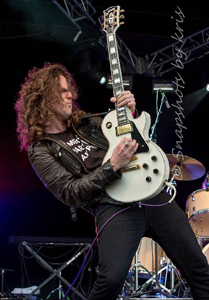 (3rd on left Photograph taken by Kris Gelder)
Glenn: How long have you also been playing bass and what's your favourite type and why?
Sean: I actually began playing standup bass in high school and played electric bass in the concert band. My first recorded bass experience was on the Crash Kelly album 'Penny Pills' (or maybe on a Neil Leyton record – I have to check the dates!) but I always had a bass around. My fave is my Gibson SG bass…love the short scale neck and the warm, round tone.
Glenn: What were the highlights of playing bass in Helix?
Sean: My first audition, where I was actually in a room playing with the first band I ever saw in concert was a thrill. Also, playing the Rocklahoma festival in Tulsa on a bill with Ratt, Night Ranger, and Warrant was a highlight. I have continued to be a part of the Helix family as Brian Vollmer's co-writer, as well as a co-producer and guitarist, on the last few Helix albums ('Vagabond Bones', 'Smash Hits Unplugged', 'Skin In The Game' and the latest album 'B*st*rd Of The Blues').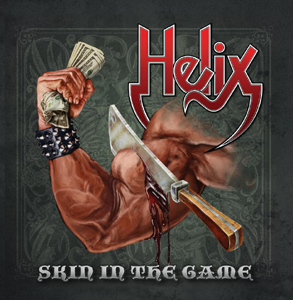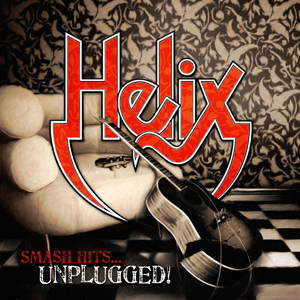 Brian Vollmer is a mentor and hero to me and it is an honour to be involved in the Helix band. 'B*st*rd Of The Blues' is doing great business for us, as well as garnering great reviews. I am very proud of the album.
Glenn: You have collaborated with a variety of people like Gilby Clarke, Rough Trade, Rudy Sarzo & Coney Hatch, how did you come to work with them, in what way and what were the highlights?
Sean: Gilby Clarke produced the last two CK albums and we became fast friends. When he needed a bass player for some Canadian dates in 2010 he asked me to tag along. That led to doing US dates, as well as an amazing South American tour. We also wrote and recorded some songs in LA, hopefully they come out on a Gilby record at some point. I have played with Carole Pope and Rough Trade for 9 years.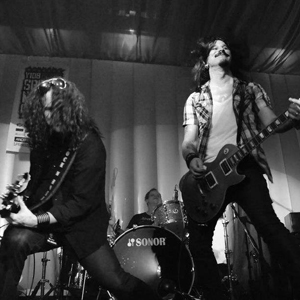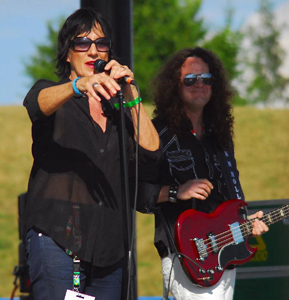 Rudy played bass on the CK album, 'One More Heart Attack' – a fantastic player and guy. Coney Hatch came about because I had done some acoustic duos with Carl Dixon. When Steve Shelski was unavailable to fill in, I was honoured to help out on a few dates. I am also currently playing guitar and writing with Lee Aaron, who is an incredible artist and someone who has become a dear friend.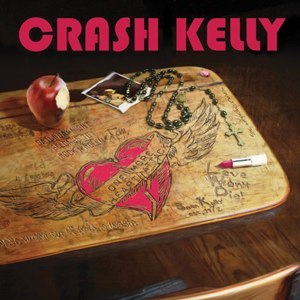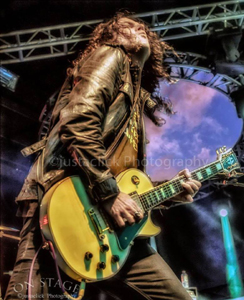 (On Stage with Coney Hatch Photograph by Al Justaclick Pettman)
As well, I have been writing with Johnnie Dee and Derry Grehan from Honeymoon Suite for their forthcoming release. The Canadian rock scene is a alive and well, with lots of new music coming out.
Glenn: What artists have had the biggest impact that you have worked with so far and why?
Sean: I learn and grow from working with every artist I cross paths which… in terms of exposure to the world stage and a wide variety of music, I would have to say Nelly Furtado.
Glenn: You have support a variety of bands over the years but which ones stand out to you and for what reasons?
Sean: The Crash Kelly tour supporting Alice Cooper was a masterclass in showmanship, professionalism, and how to run a proper business. Everything about that tour was a dream come true, and I watched his entire show every night. In my mind, the lessons I learned on that tour were critical to me having a career to this day.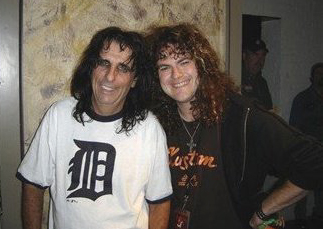 Glenn: How did you become a member of 'Four By Fate' and what does the band mean to you?
Sean: I was brought to the attention of John Regan and Tod Howarth through my dear friend Mitch Lafon. Mitch had organized a KISS tribute CD called 'A World With Heroes' to benefit. Tod and John had recut the Frehley's Comet classic 'Breakout' and I had recorded an acoustic version of the song Forever with the incredibly talented Terry Ilous of Great White/XYZ fame.
Tod and John had approached Ace about a possible Frehley's Comet reunion but Ace had other irons in the fire. Tod and John wanted to continue making music together and Mitch suggested I might be a good fit. From our first phone call, it felt like we were long lost brothers. John then reached out to his good friend Danny Stanton from Coallier Entertainment, who felt there was some business to be done with this.
We needed a drummer and Danny suggested his friend, Stet Howland from W.A.S.P. Stet was a perfect fit, Danny suggested the name Four By Fate (a better name you could not ask for!). Before I knew it, I was in New York jamming with guys I used to read about in Guitar World magazine… I couldn't believe it.
The band represents so many things to me. 'Four By Fate' is about friendship, amazing musicianship, great songs and killer live performance. When I play with these guys, I truly feel that I am in the presence of masters. It is a privilege that I hold very dear.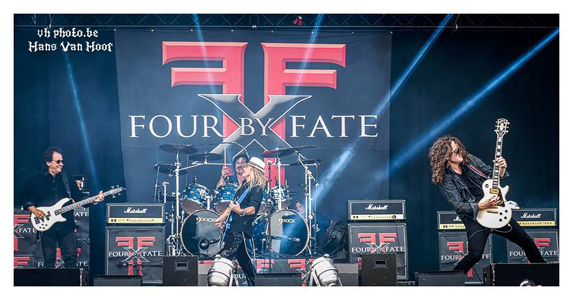 Glenn: How do you get on with Stet, John and Tod and what were those first rehearsals like for you?
Sean: Like I said, it is a very easy, fluid relationship with tons of mutual respect and a lot of laughs. We worked long and hard during those first rehearsals, but the time just flew by…the music feels great, it really swings. And to me, rock 'n' roll has to swing. It has to have hips. This band is a big, bad, groove machine…. heavy and melodic.
Glenn: What would you like to see happen in the future for 'Four By Fate' and why?
Sean: We are getting ready to hit the studio in a few weeks to make some new music…after that, I'd like to see us play live as much as possible in as many places as possible .
Glenn: You have recently played the Alcatraz Festival in Belgium - how was the 11am slot for you and the crowd overall since it was pretty early in the day?
Sean: It was amazing! We came out with guns blazing… literally, there was a ton of pyro and flames, haha! We were blown away at not only the size of the crowd but the great reaction we received. Filip Alcatraz runs an incredible festival and we were proud to play alongside Twisted Sister, W.A.S.P, Marilyn Manson and other great acts.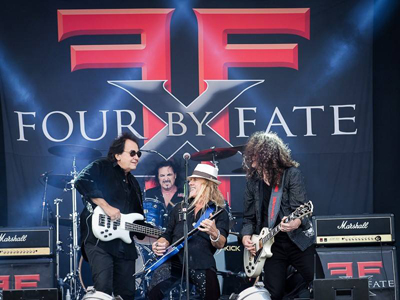 Glenn: What else would you like to talk about that I've not covered so far in the Interview?
Sean: I recently authored a book called 'Metal On Ice: Tales from Canada's hard Rock and Heavy Metal Heroes' (Dundurn Press). It is the story of Canada's hard rock and heavy metal scene in the 80's and early 90's, and the influence it had on my career. I also produced (alongside Aaron Murray) an album of the same name that features new version of classic Canadian hits from the era.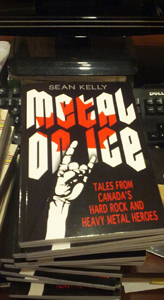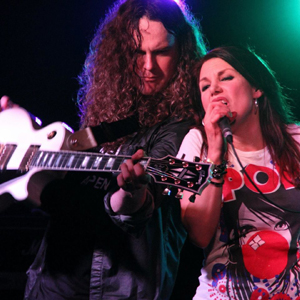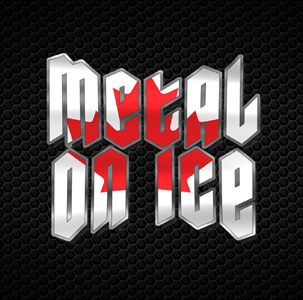 Lee Aaron, Darby Mills (Headpins), Brian Vollmer (Helix), Carl Dixon (Coney Hatch), Russ Dwarf (Killer Dwarfs), Nick Walsh (Slik Toxik/Famous Underground), Victor Langen and Ray Harvey (Kick Axe) all contribute to the album which was released through Coalition Records/Warner Music Canada. Check out metalonice.com for more info!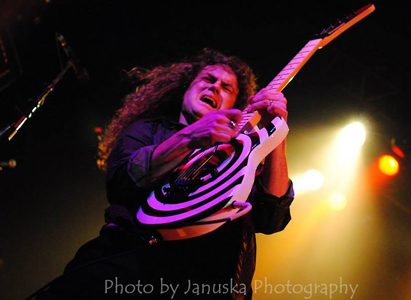 Big thanks to Sean for an awesome Interview!