An Interview with
'Shawnee Smith'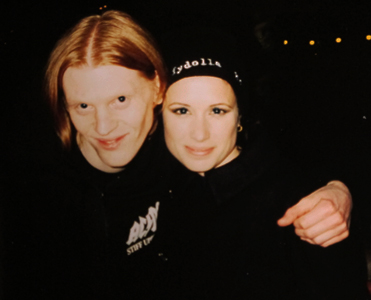 Lead Vocalist of the Emo Rock band, 'Fydolla Ho' and Acclaimed Actress
that took place on 1st March 2002.
Interviewed By Glenn Milligan
Glenn: What was it that made you want to become an actress and have your tastes changed in regard to acting?
It just seems easy and natural for me to be an Actress. My mom took me to some auditions when I was younger and I got lucky a few times, now that I have a career in Acting I look at it from role to role.
Glenn: What films and programs have you starred in?
Shawnee:
FILM
DON¹T GET OUT OF THE BOAT Independent Dir: Paul Quinn
A SLIPPING DOWN LIFE Independent Dir: Toni Kalem
BREAKFAST OF CHAMPIONS Independent Dir: Alan Rudolph
ARMAGEDDON Disney Dir: Michael Bay
CARNIVAL OF SOULS Trimark Dir: Adam Grossman
EVERY DOG HAS ITS DAY Independent Dir: Marc Chiat
BOMBSHELL Chrystal Dir: Paul Wynne
DOGTOWN Independent Dir: George Hickenlooper
EAT YOUR HEART OUT Independent Dir: Felix Adlon
MEN Independent Dir: Zoe Williams
FEMALE PERVERSIONS Independent Susan Streitfeld
LEAVING LAS VEGAS MGM/UA Dir: Mike Figgis
THE LOW LIFE Independent Dir: George Hickenlooper
DESPERATE HOURS Dino De Laurentis Dir: Michael Cimino
THE ACCIDENT Big Rock Pictures Dir: Kostas Innios
WHO¹S HARRY CRUMB Tri Star Dir: Paul Flaherty
THE BLOB Tri Star Dir: Chuck Russel
SUMMER SCHOOL Paramount Dir: Carl Reiner
ANNIE Universal Dir: John Houston
TELEVISION
BECKER Series Regular CBS
TWO CUPS OF JOE MOW Lifetime
PLAYERS Guest Star NBC
THE TOM SHOW Series Regular WB
MACIO Series Regular UPN
ARSENIO Series Regular ABC
THE STAND Mini Series ABC
SOMETHING BORROWED, SOMETHING BLUE CBS
THE SHINING Mini Series ABC
FACE OF EVIL CBS
A BRAND NEW LIFE NBC
BLUE GRASS CBS
EASY PREY ABC
ALL IS FORGIVEN NBC
X-FILES FOX
I SAW WHAT YOU DID CBS
*CRIMES OF INNOCENCE NBC
Glenn: Has it been hard to get acting jobs?
Shawnee: Auditioning sucks but to me it's a numbers game. The more auditions you go out on, the more chance you have at being what they are looking for.
Glenn: What were you up to before you got you're acting break?
Shawnee: Learning to ride a bike without training wheels.
Glenn: What made you want to become the lead singer in a Rock Band?
Shawnee: Music, Sex, Drugs and world travel. In that order.
Glenn: How did the band get together and how did you assemble the current line up?
Shawnee: After my first band "Miriam Fay" split up in 1997. My guitarist (Rick Battson) and I spent a week writing music with Robert Trujillo (Suicidal Tendencies, Ozzy), Benji (Dubwar, Skindred) and Roy Mayorga (Soulfly). We were just experimenting really but I feel in love with the sound we were making. Since everyone was in other projects at the time I had to find a live band to continue with. Robert introduced me to all of my boys in the band right now. James Mills (Guitar), Carl Marelli (Drums) and Johnny Sprague (Bass).
Glenn: How did you come up with the name Fydolla Ho and what does it mean?
Shawnee: Out here in the U.S. we have an official new dialect called Ebonics. If you were a politician you would say "Five Dollar Whore" but if you speak Ebonically, like a Pimp you would say 'Fydolla Ho'. If you still don't understand, just rent 'I'm gonna get you sucka', watch that and You will be up to speed.
To me it means what it means. In the auditioning process I sometimes feel like a Five Dollar Whore. At the end of the day I am just selling myself for other peoples entertainment. I'd just like to call it for what it is and do it like a pimp.
Glenn: How do you get on as a band?
Shawnee: We have our moments but when we come together on stage, we got that magic thing happening that puts us all on the level with each other.
Glenn: Has you're acting made it easier for you to get ahead in the music biz?
Shawnee: Hell no. I could be doing the Brittany, J Lo thing right now but that's just not me at all. At the moment we have a good Indy Label (Trash City) behind us and a European Tour coming up. To me, that is friggin' rock and roll.
Putting your ass out there in a van and doing it from the ground up. We got here by playing gigs. We want to be huge one day by playing gigs.
Glenn: What Record company would you like to sign with and why?
Shawnee: A label with balls and vision like Trash City and one with money like Sony. I don't think one exists at the moment.
Glenn: What's the audience reception like at most of you're gigs?
Shawnee: A lot of nose picking, ass scratching, head butting and complete madness. Oh yeah, the guys love buying me whiskey shots, that's a good thing right?
Glenn: What is the usual male attitude of the crowd towards you?
Shawnee: They are usually offended by my ample breasts and lovely ass.
Glenn: Do they appear to respect you as an artist?
Shawnee: Slam dancing to vulgar profanities in a mist of spit and whiskey coming from my mouth seems pretty respectful don't you think?
Glenn: What have been you're favourite and least favourite gigs so far?
Shawnee: Almost every show in Texas and England have been good to us. It's all about the people out there and how they respond. When you get kids like that to a show, it rubs off on the performance and we all get down and dirty.
Los Angeles Showcase shows are bullshit and I don't want to do one of those again. If they want to sign us they can come see a real show and make up their friggin' minds.
Glenn: On the EP "Untied" what does Maja Mean?
Shawnee: I can't explain this one. Go out and buy yourself a copy of 'South Of No North' by Charles Bukowski. There is a short story in there about a Cannibal with a huge penis. His name is 'Maja Thurup'.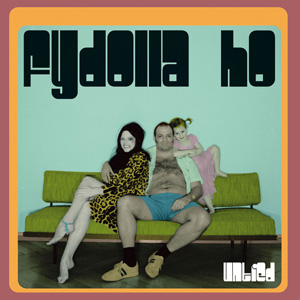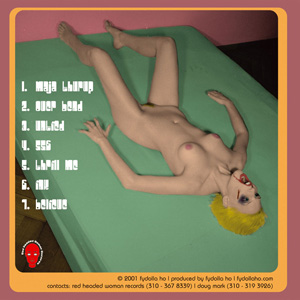 Glenn: What are the bands future plans?
Shawnee: We have an album being released in March on Trash City with a seven week tour of Europe to follow. After that we are going to write the next batch of filth to unleash on your ears. We will be back in the UK in May 2002.