An Interview with
'Simon Hanson'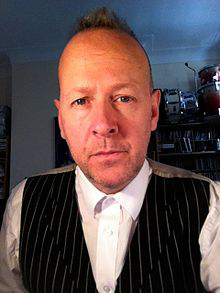 Drummer of Spike & Tyla's Hot Knives,
Thirsty and Squeeze that took place early March 2016.
Interviewed by Glenn Milligan.
Glenn: Originally, what turned you onto playing drums?
Simon: When I was 9 years old I wanted to be a pilot. When I found out I was colour blind I thought, 'Ah-ha, I'll be a rock star instead.

Glenn: Who would you say has influenced you the most over the years and why?
Simon: I am a huge Phil Collins fan. I don't like his solo and later Genesis music but his playing during the Peter Gabriel period was amazing. I was also lucky enough to be at the 1979 Zep gig in Knebworth. I realised that you don't need two bass drums, Bohnam could play faster with one.

Glenn: How did you originally get to know Tyla and Spike and what led you to playing on 'Flagrantly Yours?
Simon: I had just done a tour with the Quireboys and Spike invited me up to Newcastle to play on a new album. I had never heard of Tyla and I think the main reason Spike invited me up was because I had a little red van and he needed a lift.
Glenn: What were your thoughts getting back with Tyla and Spike again and playing Hot Knives material?
Simon: When I heard the album after 20 odd years I forgot how brilliant it was. The wiring and the production and the overall vibe was genius. Still stands up today.

Glenn: What memories did it immediately bring back from the first time around?
Simon: Driving everyday from Haltwhistle to Newcastle was fun. Tyla and I were living in the local pub called the Manor, the landlord made us welcome and I can remember all we drank was Guinness and blackcurrant.

Glenn: Was much rehearsing done and if so where, for how long and how was it?
Simon: I can't remember any! The great thing about Spike and Tyla is that the live shows are a true experience of discovery. It call all go wrong or right no one ever knows. I think that is exciting and creative.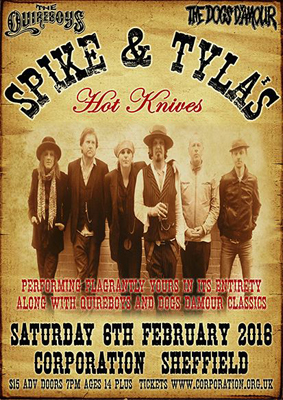 Glenn: What were the highlights of the recent Hot Knives show for you in early Feb?
Simon: Being back together with old friends., we had done a few shows in Spain and I can remember just laughing for a week!

Glenn: That was a cool moment with the champagne by the way at Sheffield ! What stood out to you from that gig and why?
Simon: Too much smoke! I couldn't see anyone else. I was amused by my best mate Guy Bailey who said some funny things and I always enjoy his playful rivalry with Spike.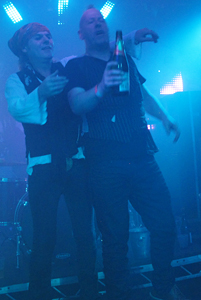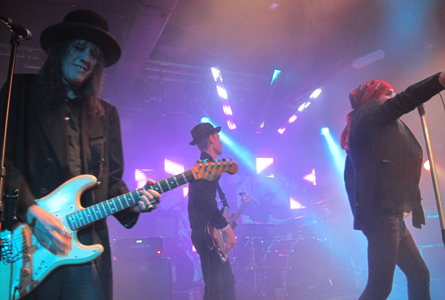 Glenn: As well as Squeeze and Hot Knives, you also are part of Thirsty with Guy Bailey. How did joining the band come to be and what are your thoughts of the band touring some time in 2016?
Simon: I live near Guy and we always hang out. He started this new band with Chris and Irina so it was natural that I would be part of it.
Glenn: The debut 'Thirsty' album was outstanding and one of my fave albums I reviewed last year. What were your favourite moments about making it and why?
Simon: Thirsty was recorded very gradually. Most of the drums were recorded at my studio in Peckham, then emailed to Guy who would produce in his studio in Peckham then we would go to the pub.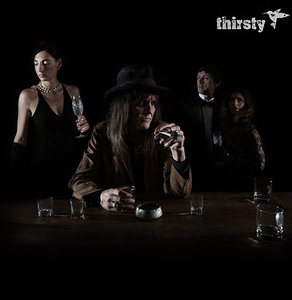 Glenn: How is the new album coming on with regard to recording songs, mixing and mastering etc?
Simon: I leave that all to them. I play the drums and have as much fun as I can. Chris Kimsey usually mixes the music so what more could be done.

Glenn: Any forthcoming songs and particular highlights for you so far on that forthcoming second release that you are allowed to talk about from a drumming point of view?
Simon: Thirsty is a real natural experimental band with no desire to be like anything else. Guy Bailey has a great ear for originality as long as it sounds like Keith Richards!

Glenn: Apart from obviously the musical styles, how would you say working and/or socialising differs with regard to Squeeze/Hot Knives & Thirsty and it what ways?
Simon: Squeeze is a very different animal to Spike and Tyla. The Hotknives for me is a busman's holiday, mainly because I get to be with great great friends.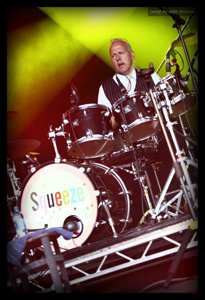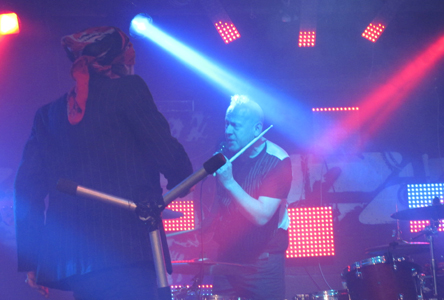 Glenn: Overall, you've played with a wide variety of artists over the years that range from Rick Wakeman to Ozzy Osbourne to Glenn Tilbrook to Tyla etc. In your opinion though, what moments have given you the most joy when it came to both live and in the studio that immediately come to mind and why?
Simon: I remember playing the big stage at Glastonbury with Death in Vegas I think around 2000, the sun was going down and there were about 80 000 people in front of us. Squeeze played a great show at the Albert Hall last year, Tyla came along, it was so full I couldn't even get anymore friends in.

Glenn: If you could play drums for any particular artist (s) that you haven't had the opportunity to do, who would they be and why and under what conditions?
Simon: I love Prince and would be honoured to play for him, I've managed to actually play with many of my heroes over the years so my bucket list is shortening. I still love Peter Gabriel and Bjork.

Glenn: Do you have a favourite kit these days and if so, which one and why?
Simon: I have a great relationship with Yamaha drums, I also own a vintage Ludwig 60's almost jazz kit that ironically sounds great for loud rock and roll.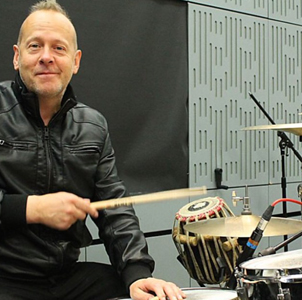 Glenn: What's the most weirdest gig you have ever done and what made it do?
Simon: I played with Chris Difford and Roger Daltrey on the Queen Mary 2 between Southampton and New York. That was a strange time. I tell people I went on holiday with Roger Daltrey by accident!

Glenn: What have been your favourite moments over the years when you have played shows in Sheffield and what made them so special?
Simon: I remember in the 90's with Death in Vegas we played at the Uni, after the show a mad bloke came to our tour bus and threatened to beat us all up. There were 14 of us and yes he beat us all up. I think he even broke someones jaw!

Glenn: What do you enjoy doing when not behind the kit?
Simon: I love writing and producing music also and I am fascinated by making short films.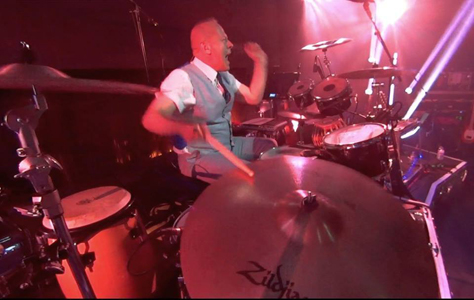 Glenn: How would describe your drum style and why?
Simon: I only know two drum beats. One is Billie Jean by Michael Jackson the other one isn't.

Glenn: What would you say dislike if anything about the music business and for what reasons?
Simon: I love the music business. It changes all the time and we all have to adapt. I'm in the art side I don't do or understand the business side.

Glenn: Tell us about your solo release.
Simon: I put a solo record out under my own label sold about 1000 copies which I hear is a hit these days.
Glenn: What are your future plans of 2016 and what are you most looking forward to?
Simon: I think I'm playing with Tyla at Hard Rock Hell this week. Squeeze are heading to Japan soon and heading to the states to promote the Cradle to the Grave album.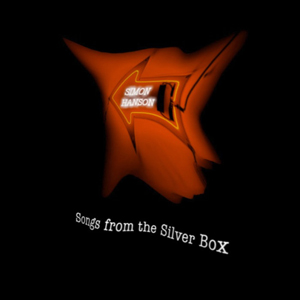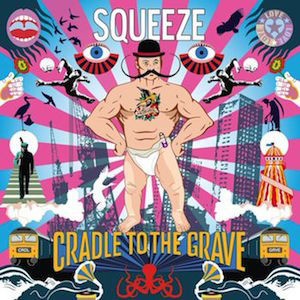 Glenn: What would you like to discuss that I haven't mentioned?
Simon: The time space continuum. I am a professional drummer but an amateur quantum physicist.

Glenn: What would you say your proudest moments have been so far?
Simon: My two beautiful children, Charlie and Molly they are my reason to BE.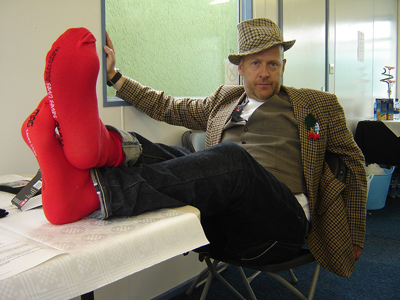 A big thankyou to Simon for his informative and humourous answers! Be sure to catch him at a show some time!
For rore information on Simon Hanson check out: