An Interview with
'Tony Franklin'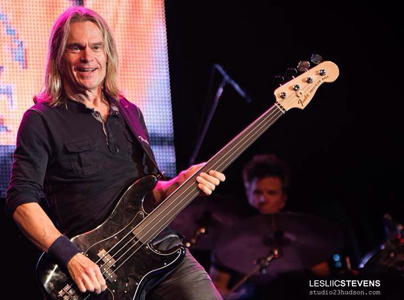 Bassist of Kenny Wayne Shepherd, V.H.F. & Rated X
and formerly of The Firm & Blue Murder
that took place late August 2015.
Interviewed By Glenn Milligan.
Glenn: You originate from Derby, UK. How was the scene when you lived there with regard to live music when you were up and coming? What do you remember most about it?
Tony: Derby was a big industrial town. The Headquarters of Rolls Royce Aero Engines was and is still there. There was a thriving live music scene back then - no one played originals though, all covers. Lots of social clubs, pubs and weddings and 'dinner dances'– they all had live music. I was playing 3 or 4 nights a week with my parents' band by the time I was 13. I played with them from the age of 5. In the evenings I would often play classical music with my grandparents. My life revolved around music. It was a way of life. Funnily enough, very few of my friends played music; there were no bands in my school. I went on to play with local big bands, and started to branch out further afield.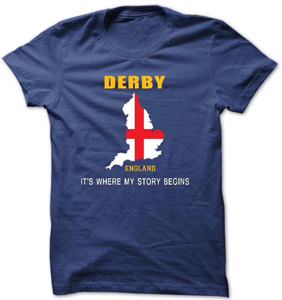 Glenn: What do you miss about Derby in particular and why or the UK for that matter since you live in Los Angeles, California USA?
Tony: Family, friends - though I do go back fairly regularly. I love the green countryside and the simpler way of life, for the most part. I don't miss the long cold winters though!
Glenn: What did you originally decide to go for the fretless bass instead of the standard electric bass?
Tony: I started on the fretted bass, then moved over to fretless after I heard Jaco Pastorius's solo album in 1979 - though the album originally came out in 1976.
Glenn: In your opinion how would you say the fretless bassist is different to the standard bassist apart from the obvious visual element and for what reasons?
Tony: Freedom of expression. I find frets very restricting. And it's not all about doing big slides and novelty types of stuff. It's about the subtle inflections. I still play fretted bass though on sessions if it's called for.
Glenn: Do you have a particular bass that you like to play more than the others and if so, why that bass and what albums/songs has it appeared on that mean the most to you?
Tony: I mostly use my original '78 Fender 'Firm' fretless P Bass for recording. I use my signature bass - The Tony Franklin Fretless Precision Bass for all live work.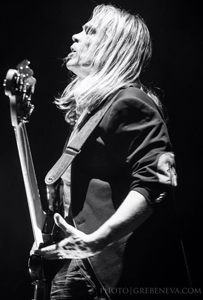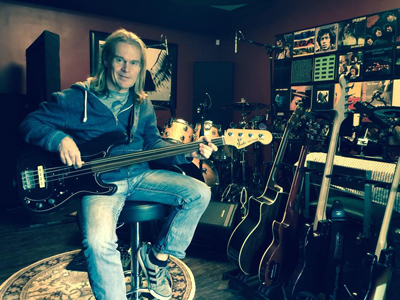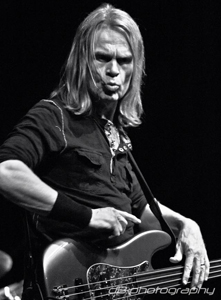 Glenn: What would you say is your favourite bass note and why? A crazy off-the-wall question that I could not resist asking!
Tony: The right one!
Glenn: What were your thoughts when you were named 'The Fretless Monster', how long have you been known as this and who originally gave you the name?
Tony: It came from an SWR bass amp catalog in 2003. I came up with the name. Instead of putting band name credits, I wanted something that was more timeless, and not limited to a specific era. It just kind of popped into my head. It has carried on since then.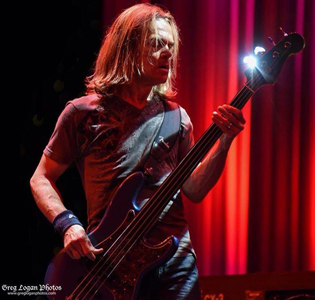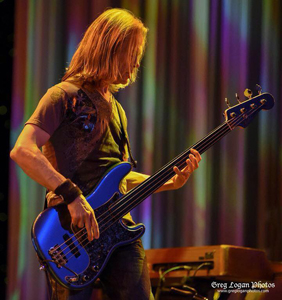 Glenn: Since you play so many styles, what style would be the one you like to play for your own joy and personal amusement or song(s) you love jamming?
Tony: Anything. Broadway show tunes, classical, Eastern inspired melodies, ethereal stuff, rock.. wherever the moment takes me.
Glenn: You recently collaborated alongside Carmine Appice again in the band, 'Rated X'' – what was it like for you both to get back together and play after all those years? What went through your mind at the time?
Tony: Carmine and I have done many projects together over the years. We've been close since the Blue Murder days. We're dear friends, talk and play regularly.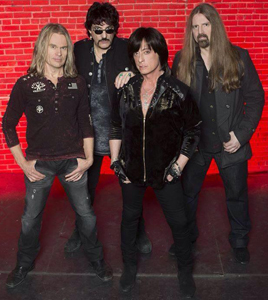 Glenn: What songs are your personal favourites on the 'Rated X' album and why?
Tony: No particular favourites. They all have something great.
Glenn: Did you at any time think, 'Hey, How's about a new Blue Murder album' since this is sounding good locking with each other musically again' or something to this effect? Or in other words, what would it take to make a Blue Murder reunion happen in the near or distant future??
Tony: I think Blue Murder playing live is more realistic and viable than an album. At least initially. It would take a definite commitment from us all, and setting aside a chunk of time to make it happen. We've talked about it before but it hasn't happened. Never say never though.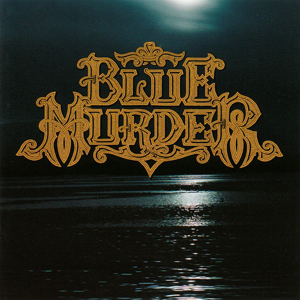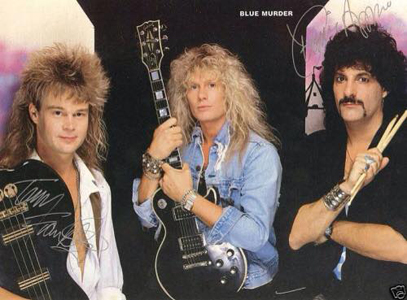 Glenn: Okay, I know you are gonna shoot me if I ask about a reunion of The Firm any time soon! But then again, anything is possible in this day and age right? Especially since Robert Plant has ruled out any further Led Zeppelin reunion's and Jimmy Page wants to return to playing live. Your thoughts on this ever taking place?
Tony: I don't see it happening, though it would be very cool. If we did it, I'd like to see us branch out and cover more of Jimmy's and Paul's back catalogs, as well as The Firm's songs. I think The Firm would play Led Zeppelin really well. I never rule out the possibility.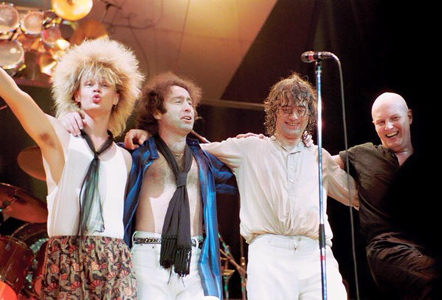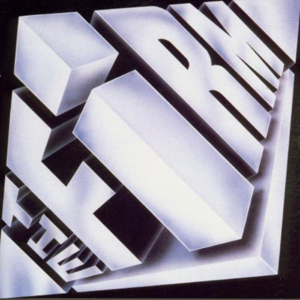 Glenn: You are the 'F' in the musical project, 'VHF'. Why did you decide to be part of this amazing trio?
Tony: It kind of just came together. It was Todd Vinciguerra's idea originally. He had some drum grooves that were song structured and he asked if I'd like to add some bass lines to them. It was wide open. I just did my thing and had fun. Then Joel Hoekstra did the same thing. No guidance, we were all left to our own creativity. I think we were all pleasantly surprised with the outcome.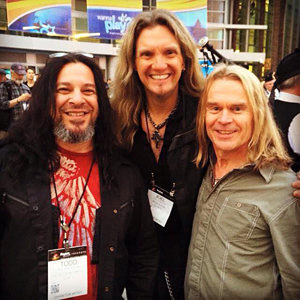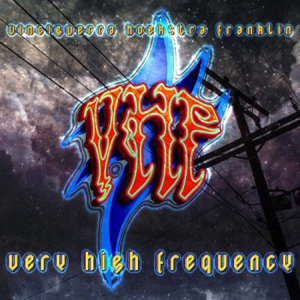 Glenn: Which songs on the album did you have the most fun with and for what reasons?
Tony: All were challenging and fun. It wasn't merely a case of jamming. Coming up with parts that were interesting, meaningful, that grooved well and had a song structure was a great challenge. I cannot pick one favourite. I like them all.
Glenn: What have been the most influential happenings for you musically and even in life overall throughout the years and for what reasons?
Tony: So many. Some small, some big, but all relevant. Honestly there are too many to mention, other than the obvious… Jaco Pastorius turned me onto the fretless bass. Roy Harper broadened my horizons, musically and lyrically, Jimmy Page opened my creativity, production skills and musicianship. James Jamerson broadened my bass playing further. So many… Every situation, every gig is an opportunity to learn, grow and improve.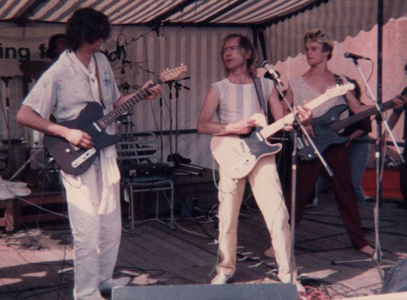 Glenn: What would you say are the most important things you have learnt in your career when it comes to playing the bass as a session artist in both the studio and live concert settings?
Tony: Be versatile, have a good attitude, be professional, be on time, and listen. Listen to the song, the music, and go in with the ideal of what can I do to contribute and make the music better, rather than what can this situation do for me?
Glenn: There must have been certain moments in your life where you have had to pinch yourself and think, 'Wow – how did that happen?' when meeting & playing for and/or performing alongside particular people in the music industry. Who comes in your head with regard to this and what experiences would you like to share with us?
Tony: Playing at Madison Square Garden in 1985 with the Firm always comes to mind. Sold out show. For ten minutes that night, there was just me on the stage, doing my bass solo, with the crowd going nuts.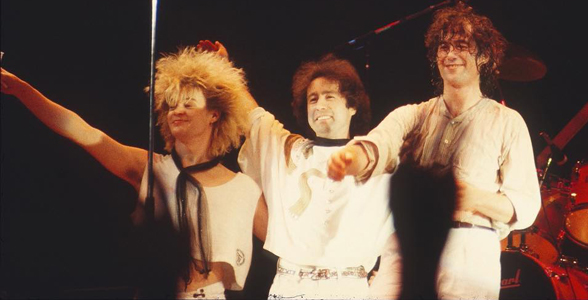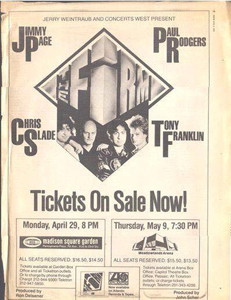 Glenn: How was your time out on tour recently with Kenny Wayne Shepherd – care to give us a run down of the tour and the memorable times during it?
Tony: I've toured with him on and off for the last four years. It's a great band, great people. Chris Layton of Stevie Ray Vaughan and Double Trouble plays drums. It has made me a better player as it's all about the groove and the feel, not so busy, though I have plenty of room to be myself. No one parties either, which is a real pleasure. We're currently on tour opening for Van Halen which has been great. Everybody treats us well. It's really nice to play those big arenas and stadiums.
Glenn: What can you tell us about the recent recording sessions with Vinnie Colaiuta? How were they? When can we expect to hear the recordings from them and on what?
Tony: I've done quite a few recording sessions with him over the past 10+ years. I've been privileged to play with some amazing drummers. Vinnie's quite possibly a rhythmical genius. I've done some straight ahead pop sessions with him, with Italian superstar Vasco Rossi, and recently some complex pieces with Brazilian musician / writer Eduardo Kustra. Those had numerous time signature changes. He sails through them all usually in one take. He's on a whole different level. He's also a super sweet and very intelligent guy.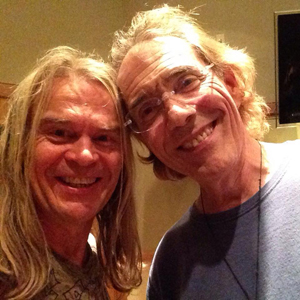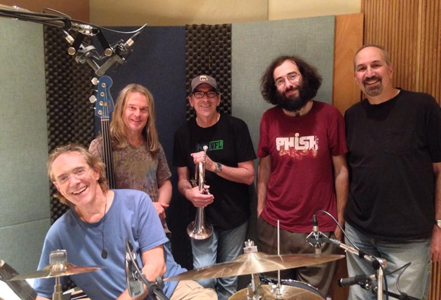 Glenn: How did you become to get involved in the Musician's Institute in Hollywood recently and what would you say are the most rewarding aspects of it for you personally and why?
Tony: I've known the people at M.I. for quite a few years. I've done a number of master classes over there. It's fun. The students are eager and enthusiastic. I like to share insights and stories that are helpful for longevity in the music business, with writing, creativity, positive attitude and even some spiritual perspectives. I'm not really interested in teaching the fancy, "show off" aspects of bass playing. I like to focus on the groove, the simplicity and the role of bass in popular music. The students are very receptive to this stuff, which is nice.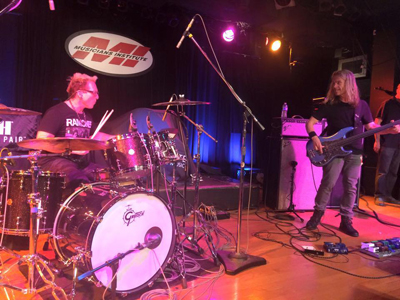 Glenn: 'Rock Ballet Shows', now that sounds really interesting. How was that for you since it must have rather different than working in a typical band situation? Was this something your always fancied doing? Did the overall experience affect you on both a spiritual and emotional level and if so how?
Tony: "Heart Of Storm" was a unique show that was put together by Russian Producer and visionary, Alex Semenov. The band and the Russian ballet are equally featured. The band consists of myself, Gregg Bissonette on drums, Derek Sherinian on keys and Musical Director, Doug Aldrich and Brent Woods on guitars and Brandon Fields on sax and flute.
The ballet dancers are top notch Russian performers. The storyline is almost Shakespearian, with romance, tragedy, drama and murder. The music and choreography intertwine in a way that I've never seen before. It's not something I anticipated I would do, even though I always remain open to all possibilities. It was very refreshing as everybody got along so well, no egos, very high standards.
We did a lot of rehearsals, including 4 weeks in Moscow, Russia. We did two shows in L.A. at the Orpheum Theater, which were filmed. The overall feeling was that, "this is unique, special and powerful. Maybe there's a future for this, beyond these two shows." Time will tell, but I have a good feeling about it.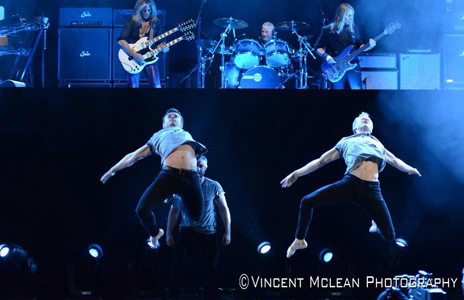 Glenn: You are an extremely versatile player but what material have you found to be the most demanding in your career and for reasons?
Tony: Thankfully I haven't been called upon to do much of the "slap" style of bass playing. I can do it, but it's not my favourite style to play.
Glenn: Who has proven to be the most demanding artists you have worked with over the years and for what reasons?
Tony: No one really. For the most I've been fortunate to work with professional, reasonable people with high standards. I seem to have been able to "keep up" with them! haha.
Glenn: Who else out there apart from the late, great Jack Bruce do you rate these days on the fretless bass and why?
Tony: It all goes back to Jaco Pastorius for me. He was and will always remain the best in my eyes.
Glenn: As your biography states, you've played on over 150 albums to date as a session man, but which ones are closest to your heart and why?
Tony: I've honestly lost count now. 150 sounds like a reasonable amount, but it could be more. haha. Though I wasn't really a session player on these albums, the ones that stand out are both Firm albums, Blue Murder, all the Roy Harper albums, Donna Lewis, Gary Hoey, Kenny Wayne Shepherd, Carmine Appice's Guitar Zeus. There are probably some others I've forgotten. On all those albums I was allowed to be myself, while being part of a great band of people and musicians.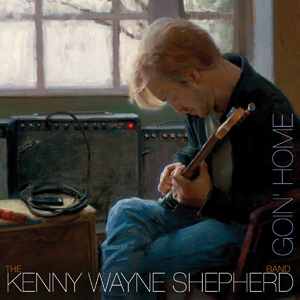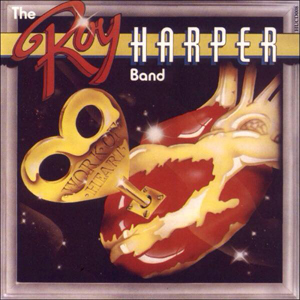 Glenn: What do you enjoy doing outside of music?
Tony: My 'work' is music, my hobby is music. Music is my life, which includes writing, recording and producing. Other than that, I like living a healthy lifestyle, which includes yoga, exercise, meditation and a vegan diet. I also love spending time with my family.
Glenn: In your opinion, what would you say in the key to longevity in the music business?
Tony: Always seek to improve yourself, as a musician, writer and person. Be aware and stay on top of your game. I try to go into every situation with an attitude of 'service', meaning how can I add something to this that will improve the music. Sometimes, especially as a bass player, that can mean playing the simplest part, and be happy with taking a backseat. Be professional, well prepared, on time, be pleasant and look out for others.
Relationships are everything. My secret weapon though is positive thoughts, right living and meditation. This creates an invisible spiritual energy, that often brings opportunities 'out of the blue'. Sometimes they are not what you expect, but we have to remain open minded. Sometimes a seemingly insignificant encounter or gig can lead to other opportunities. The music business is not for the feint-hearted.
There are many amazing musicians out there. It is a full time job. Great musicianship is a given. We also need to know relationship skills, networking, negotiation, marketing, management, PR, songwriting, producing. And above all, be grateful. There's always something positive in every situation, though sometimes we had to dig deep to find it!
Glenn: What would you like to be remembered for when you hang up your bass(es) for the last time?
Tony: I really don't know. That I was a good guy??
Glenn: What would you say you are most proud of in your career so far and why?
Tony: That I still wake up each day, and still love playing bass and creating music as much as I did when I was a kid, and that I still have so much that I want to say and do musically!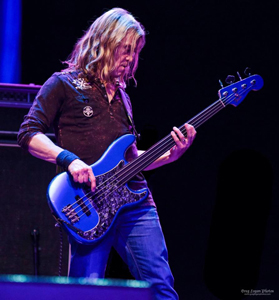 A Big Thank You to Tony Franklin for taking the time out in his extremely busy Touring Schedule
and giving kind permission for allowing us to use all of the photographs in the Interview.
Special Thanks go to Todd 'Vinny' Vincinguerra for placing me in touch with Tony.