Hard Rock Hell III –
The Vikings Ball @ Pontins Holiday Village, Prestatyn North Wales
4th/5th/6th December 2009
On behalf of an awesome PR Firm, we were invited to attend two of the three days, where we would taste the delights of rock, metal and NWOBHM at the festival of Viking hell.
This festival including Thursday had a total of 58 bands across three stages, where band like Queensryche, Monster Magnet, and the likes of WASP would openly grace themselves to the anticipating fans and festival goers from 12pm to 2.30am in the morning.
Friday afternoon opened with new blood, such as Remedy, Hanging Doll and Voodoo Johnson on stage three. This area was a small corner stage in the main pub, which became very full very quickly, with very little movement apart from peoples' bowels as the smelly whiffs entered the nostrils and the stench of stale beer as its being trodden into the carpet. This is what festivals are all about as we all enjoy the excitement and the anticipation of the whole experience as we huddle together like penguins as we mix our odours and aromas.
Stage two started at 4pm with Waylander from Oslo. A very different format to the metal that's about at the moment, with their take on death/thrash metal mixed with Jethro Tull.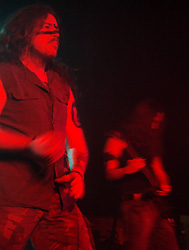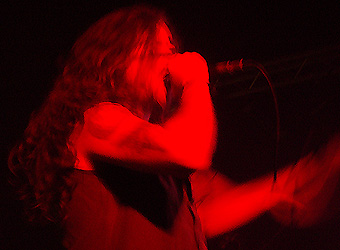 Honestly they were sh*t, with their one style and one tone, which I found boring and depressing.
Next we had a European Power Metal Band Die Apokalyptischien Reiter who came on in their bondage gear and show us British people what power metal was all about, giving us speed, excitement and sexual pleasure all at the same time. Overall a fast set, but a band that still has a long way to go.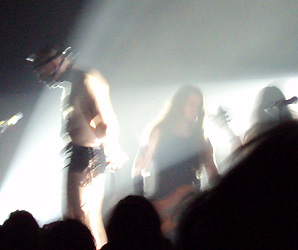 A sudden move to stage one, where the excitement begins. It's been a couple years since I have seen Logan and what a transformation. I first thought this band was marvellous with their good solid rock sound like Little Angels, Gun and Terrorvision, but this time they literally blew me away as the professionalism of the band came out. The only disappointing part was that they covered Black Sabbaths War Pigs, which I cannot knock but I'm fed up of hearing it being covered. Why can't bands chose a different track?
Next we got Gun, after seeing Logan, Gun have to put a show together that will bring the house down. And they did, as they entered the stage to the time they left, Gun shone like a brand new AK47 as they glided through their 1hr track list as well as covering The Police's 'So Lonely' - What a delight to watch!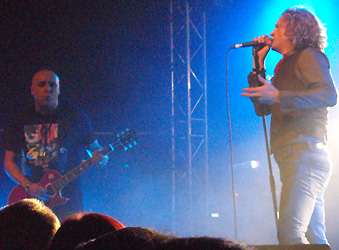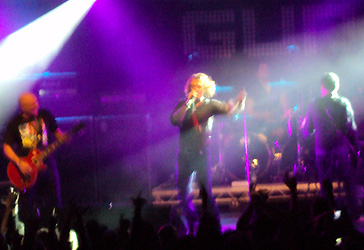 Next we had RATT, never seen RATT before and in the mid eighties early nineties, RATT had a massive following and a show to go with it. But they started as they meant to go on. They came on late, the vocal content was awful and the sound was nothing to go by. RATT didn't give me or the crowd the RATT we used to know. Are these guys passed it? I guess so.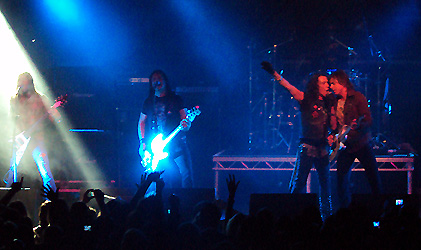 After the disappointing performance of RATT, we knew Terrorvision would bring the excitement level up to an uncontrollable orgasm of pleasure. And they did just that. As stage one exploded into a party of its own, the floor filled with excited, enthusiastic fans as Terrorvision ripped into Alice, Tequila, My House and many others in their hour long set. It was obvious people were there that night to see Terrorvision and as soon as they left, the crowd disappeared.

Monster Magnet, the headliners of Friday night came out to a 3/4 packed floor, which was a damn shame, as Monster Magnet deserve more respect than they got, but as the set went on the floor soon filled.
Monster Magnet set the show with good solid stoner rock style music with a tremendous sound quality with guitars, bass, drums and vocals clearly expressed throughout the 1 ½ hour set, as they grinded through Dopes Of Infinity, Power Trip and Hawkwind's 'Brainstorm' to release a power that could only stop a 36 ton truck.
Overall Friday was full of surprises and disappointments, but a very pleasing day out.
Saturday came with a thump as 12pm came with the rage of Cloven Hoof on stage 3 followed by the one and only Dumpys Rusty Nuts who hasn't got any older since the eighties with his long hair and ever growing beard.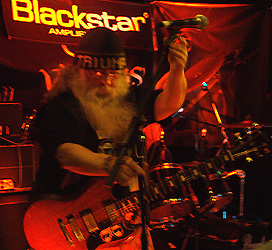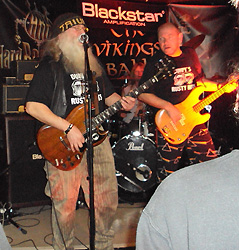 ZZ Top watch out! Cloven Hoof and Dumpy put on good tight shows to cram as much into their 40 minute sets, but a quick departure as stage 2 beckoned with the cries of Girlschool.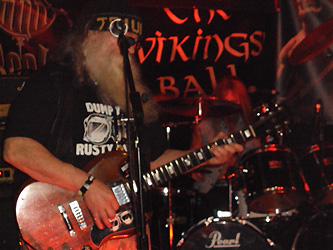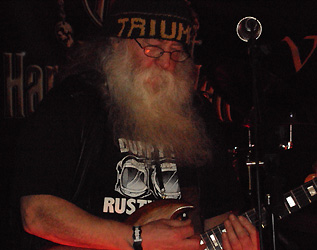 Girlschool set the scene for the day with their solid rock music. These women know how to rock and know how to party as they rattled through their classics as 'Hit and Run', 'Emergency', 'Future Flash' & 'Race With The Devil' bought a bit of excitement as a pair of men's underpants were thrown on stage. After overcoming some early problems with Enid Williams' bass, Girlschool were back on track.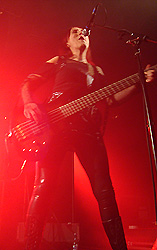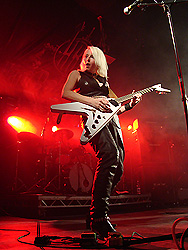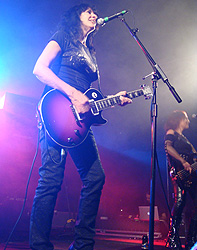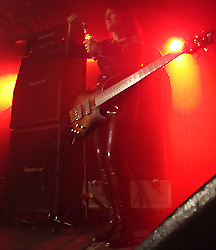 One of the highlights was a rollicking version of 'Take It All Away' introduced by Kim McAuliffe as "the first song we wrote". Girlschool may have lost some of their looks but haven't lost their touch when it comes to rock music. A delight to see and hear.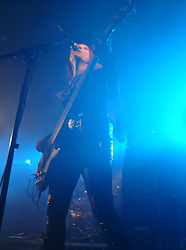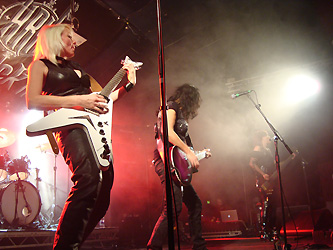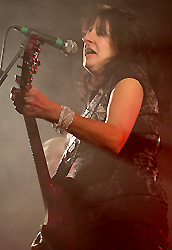 As Girlschool made way to the welsh rockers Tigertailz. Tigertailz are a band that deliver a full on party from start to finish. Tigertailz come on said we are only going to play Bezerk due to its 20th anniversary. Bezerk is full of the wonderful tracks such as 'Love Bomb Baby', 'Noise Level Critical' and 'Heaven'.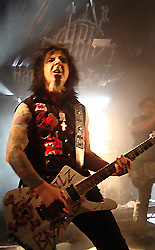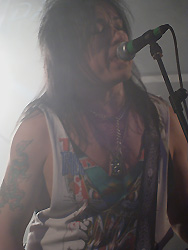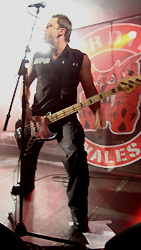 As Tigertailz were cut short last year they invited Girlschool up to do a rendition of Ace of Spades that went down a treat. The only disappointing factor was that the vocalist Kim Hooker was out of tune, but despite that, what a party.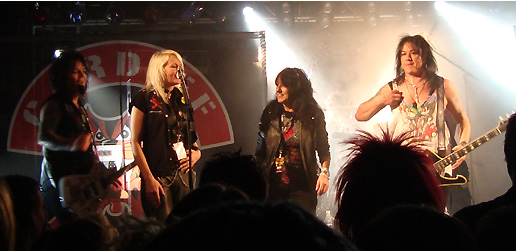 Quireboys had a big hill to climb after the performance by Tigertailz, and did they climb that hill in style. Quireboys were so tight and professional they should have been placed on stage 1. Quireboys entered the stage with their heads held high and left with a reputation of playing rock music to an excellent standard that would last forever.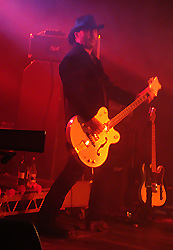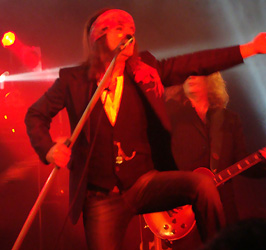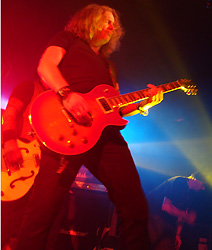 Like Tigertailz, Quireboys played their first album, 'A Little Bit of What You Fancy' as well as a couple of other, which was a delight to hear. What a shame they were trated as second class citizens.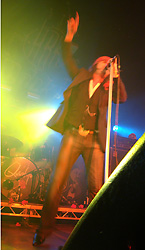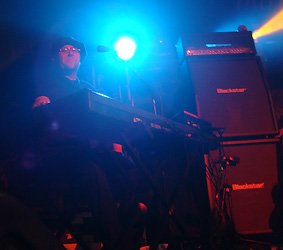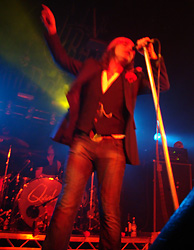 A quick dash to stage 3 produced a shock of a gig by Mayra Roxx, yes she is female if you hadn't of guessed, but she was about as exciting as a bag of sh*t for your birthday.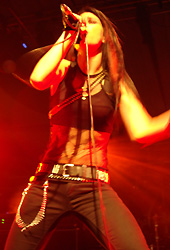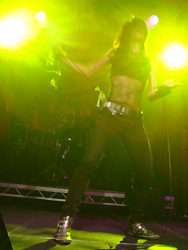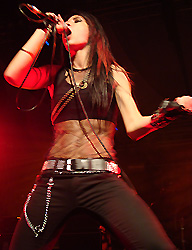 I don't know what it is about female solo artists, they just don't know how to run a stage, she reminded me of Lauren Harris some years ago where she struggled to work the stage and get the crowed excited. Mayra Roxx was the same and what a relief for her when she had finished.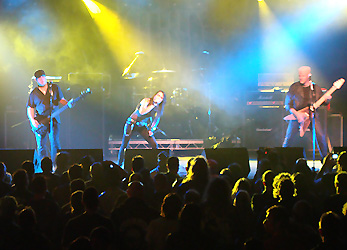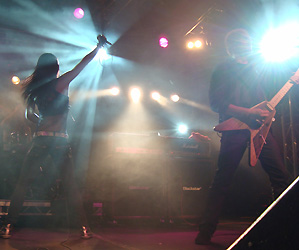 Rogue Male entered the stage next with their take on metal and punk and more metal and more punk. I had never seen Rogue Male but I knew what I was going to get. And that is solid metal with attitude. It was rumoured they didn't get the gear they wanted to perform on stage, but whatever problems they had they, soon turned it round to give us a f*ck*n' crazy show.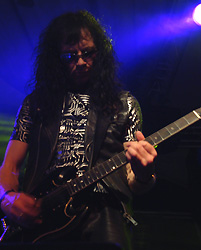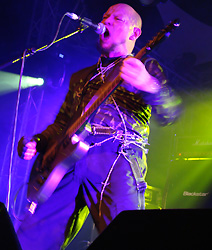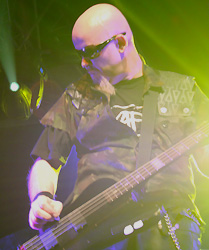 We know Rogue Male had been disbanded for quite some time and to come a do a massive gig like Hard Rock Hell, showed us all, there're back with style.
W.A.S.P. entered the stage with a blast more powerful than a tornado, as they ripped the stage apart with their aggressive, fast and furious rock. Blackie Lawless stood proud as they worked their way into 'On Your Knees' & 'The Real Me', then exploded into 'L.O.V.E. Machine', 'Crazy', 'Babylon's Burning', Wild Child', 'Hellion',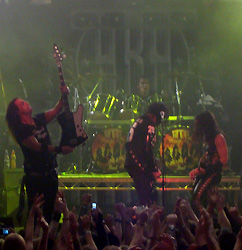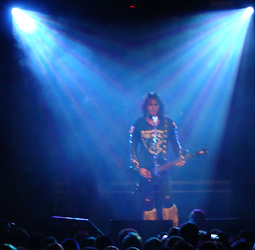 'I Don't Need No Doctor', 'Scream Until You Like It', 'Arena Of Pleasure', 'Chainsaw Charlie (Murders In The New Morgue)', 'The Idol', 'The Headless Children', Take Me Up and then finished with I Wanna Be Somebody, surprisingly they had an encore which included 'Blind In Texas' and 'Heaven's Hung In Black'.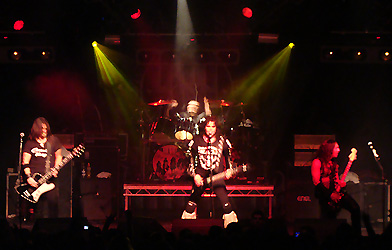 What a show, what a performance and what a night and the couple of thousand people their loved every minute.
Queensryche were the main headliners for stage 1 and what a shame they had to follow WASP. As WASP finished, so had a thousand people. The floor became empty, I thought to myself, 'what the f*ck is going on', I checked to see what was on stage 2, but nothing that would wipe the floor with Queensryche.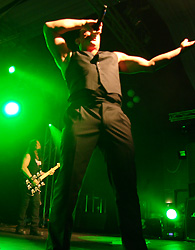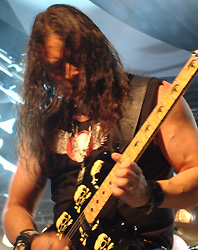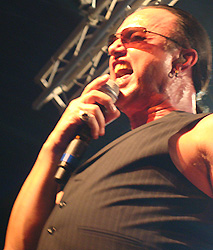 They started the intro and then it all went quite. What was going off? Around 5 minutes later they started again with the intro and 'Neue Rege'l and 'The Whisper', Geoff Tate announced that they were only playing songs off three albums the new 'American Soldier', 'Rage For Order and 'Empire'.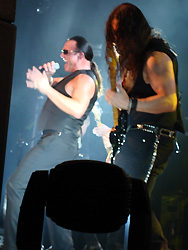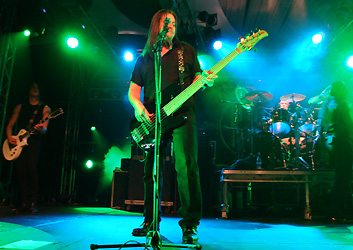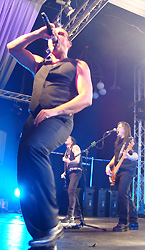 What a mix and what a turn around as the crowd started to come back as they glided into 'Screaming In Digital', 'I Dream in Infrared', 'Walk In The Shadows', 'Surgical Strike', 'Sliver', 'If I Were King'', 'Man Down!', 'Best I Can', 'Another Rainy Night (Without You)', 'One and Only', 'Silent Lucidity' and to finish off with 'Empire'.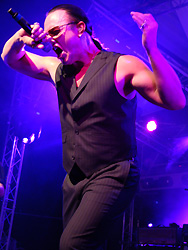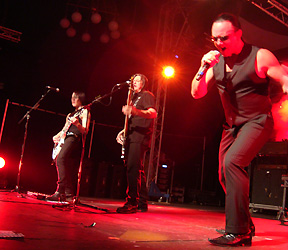 I would have said WASP would have won the night but Queensryche stole it at the last minute, what a night.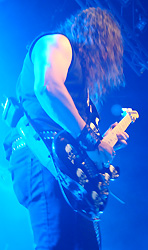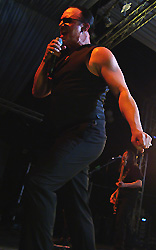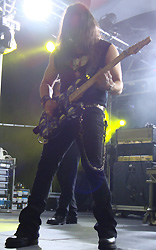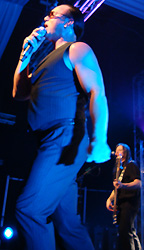 A quick dash to see Onslaught for the last 15 minutes due to the running late of stage 1, but never mind Onslaught still have the power and the force to deal with good solid metal and thrash.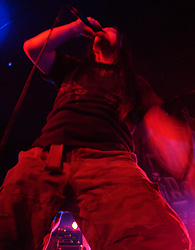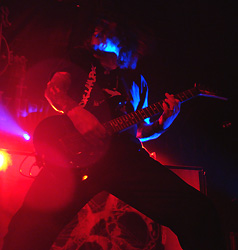 Only seeing them a month before supporting Testament, Onslaught finished my weekend off with a big cheesy smile, earache and a feeling of satisfaction.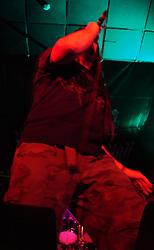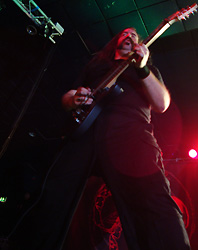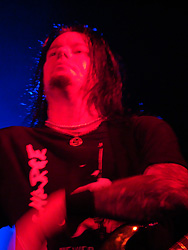 What a couple of good nights and what a festival. Well done Hard Rock Hell.
9/10
By Tony Watson