Quireboys/Dan Reed - O2 Academy 2, Sheffield, Monday, 13th December, 2010
Set-List: Long Way To Go/Coming Up For Air/Salt of Joy/She's Not You/Ritual/Brave New World/Cruise Together/Closer/Holy Diver/Rainbow Child/Get To You.
Well because this gig had to be rescheduled due to bad weather somer of Dan's band members couldn't make it, so he started up on his own in acoustic solo fashion. He proved though to be one hell of a great performer in this guise with his songs and powerfully, bright voice selling every note and word to us very easily. Many of the numbers come from his 'Song Of Joy' album that included 'Coming up for Air' and the excellent title track itself.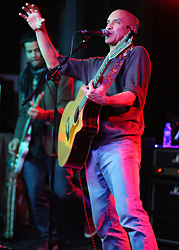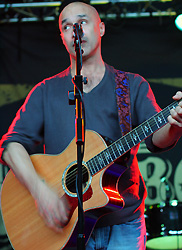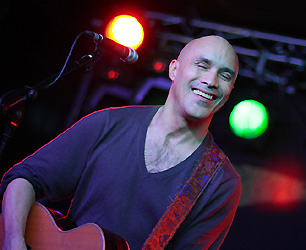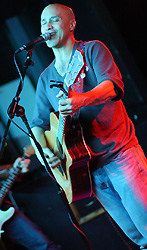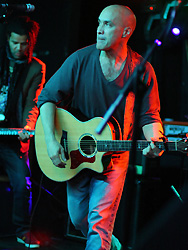 The bassist and guitarist came on stage for 'She's Not You' and remained there for the rest of the set. It was brillaint to hear 'Ritual' again in it's more balladeering slowed down fashion, like I saw him perform in April at Corporation. 'Brave New World' saw Mat from the Quireboys take to the drumkit that whereby the rest of the songs take on another dimension and comes to life even more so.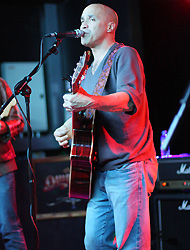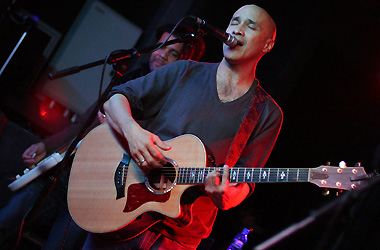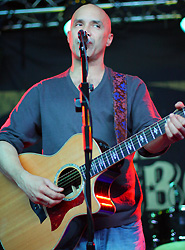 'Brave New World' is an excellent number as is 'Closer' (not a cover by that famous goth metal outfit before you ask). Dan's tribute to the late great Ronnie James Dio 'Holy Diver' is still well and truly fixed in the set and sounds as gorgious as ever. The outstanding set finished with the funky number 'Gonna Get To You'.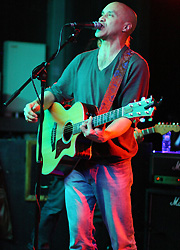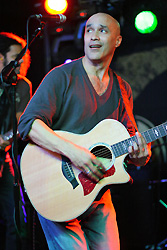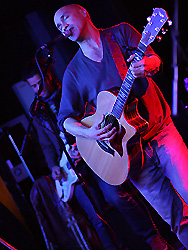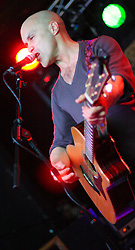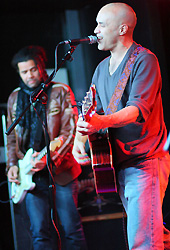 This man really is a pleasure to see and full of humble, happy, honest charisma both on and off stage. May he reach the heights of his previous band once again as he deserves it.
Main Set: Hoochie CoochieMan/Mayfair/C'mon /Man on the Loose/Misled/There She Goes Again/Tramps And Thieves/Mona Lisa Smiled/Roses And Rings/I Love This Dirty Town/Ode to You (Baby Just Walk)/Lorraine Lorraine/Searching/The Finer Stuff/This Is Rock 'N' Roll/Hey You/Whippin' Boy/Sweet Mary Ann/7 O'Clock.
Encore: Honky Tonk Woman (with Joe Elliott)/I Don't Love You Anymore (feat. Fool To Cry)/Sex Party.
The Quireboys came on stage and eased into the intro song 'Hoochie Coochie Man, taking over from the pre-recorded original recording of it. "Hello Sheffield", Spike shouts to us before they go into the excellent song that's an porn mag and the name of part of London, yes I do mean 'Mayfair'. It's good times a plenty all the way through with newer material like 'C'Mon and classics like 'Man On The Loose' and 'Misled' in that good old Stonesy/Faces groove - the style that's made them so cool since day 1.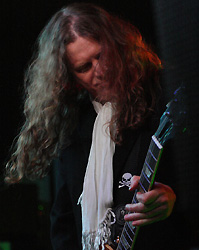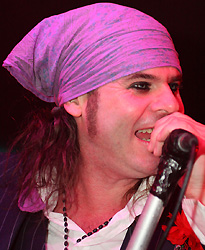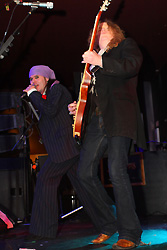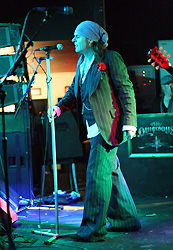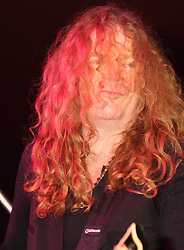 Spike is as ever full of humour and makes fun of Guy Griffin, joking about the fact that he thinks he looks like a Chimney Sweep and should be in 'Oliver'. Guy takes it in good stride and let's be honest, he is setting himself to have the p*ss taken out of him by Spike with an image like that. Oh yeah, back to the songs, 'There she goes again' is up and next getting everyone wow a wowing in the chorus section of the song' and all and sundry swaying to the ditty as well. "It's only diet coke", Spike tells us - as if we believe that hahahaha before they go into the excellent 'Tramps And Thieves' from the 2nd album.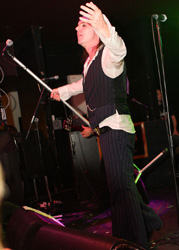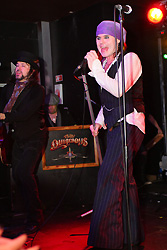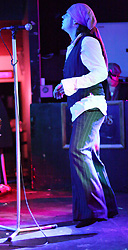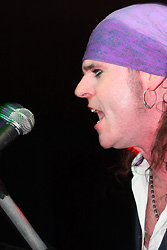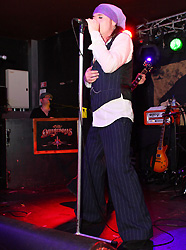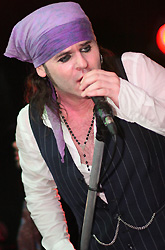 Hey if you bought the 69th copy of the new album (theres only 1000 in existence) then you get a date with guy befiore Spike changes his mind on that and says that you get your chimney swept and tells us that The Quireboys are big in Norway (well makes a difference to Japan don't it - lol). 'Mona Lisa Smiled' comes from that new album which I recommend you getting a copy of before they are all out of print.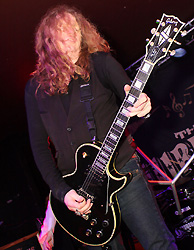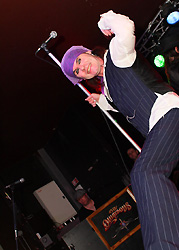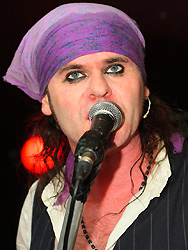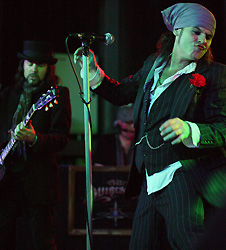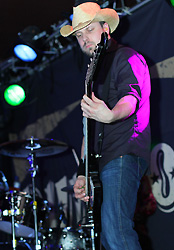 Back to the heyday for 'Roses and Rings' that flies us into 1988 again - boy, I wish it was sometimes - then again, i was still at school, so give that a miss. "We have songs about drinking, drinking....", Spike jokes before changing direction 'Ode To You (Baby Just Walk)' that goes down great lad.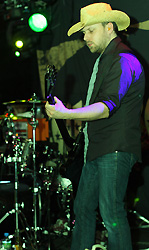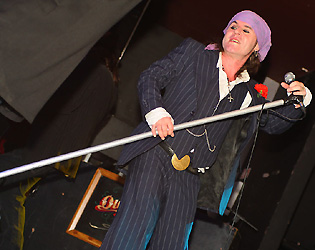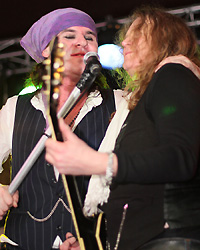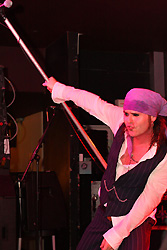 I never did know the story of how the song 'Lorraine' came to be but Spike says it was about girl that Guy pulled who turned out to be a bloke at The Vox Theartre. Well they were hanging out with Lily Savage at the time - remember her, I mean him - oh you know what I mean - lol. It was nice to hear Spike tell us that the next number is one for his dad and has us all doing a toast to him - a lovely song called, 'Searching (For A Reason)', so I guess he must have lost him in a sad, tragic way before rocking us all back up again with partyvillian greatness like 'This Is Rock 'N' roll' and killer tracks from 'A Bit Of What You Fancy' in the form of 'Hey You'; 'Whippin' Boy'; 'Sweet Mary Anne' that we all got singing along to since they've been part of our lives for so long.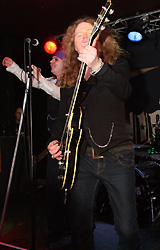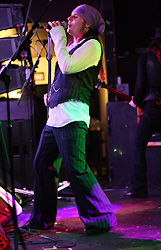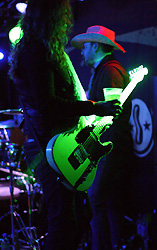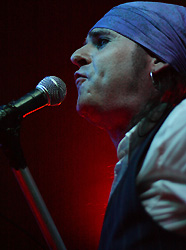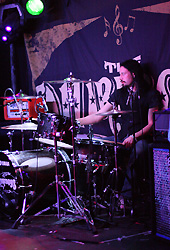 "What time is it?" Spike repeatedly asks us and although it's gone 10 all of us are obviously visibly challenged or just plain stupid as we all shout "7 O'Clock" - since we are in Quireboys time remember and whatever other zone the rest of the world are in don't matter a sh*t when you've got these Boys entertaining you and we all go wild to that said number - it's always time for a party whwn these guys come to town.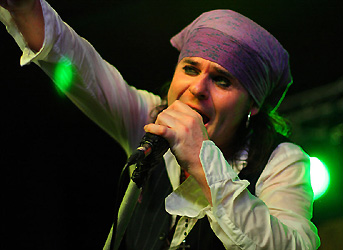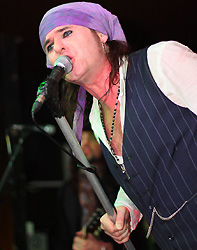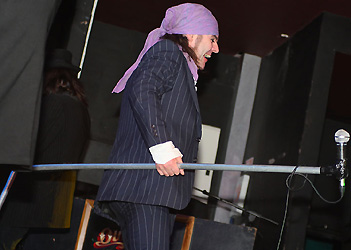 Now how can you top an encore with Joe Elliott who came to check out the band tonight. Spike humourously tells us to make him feel welcome on stage as he he trying to make it in the music industry and that he one of the most famous people in Sheffield from a band called Def Leppard - as you can imagine the applause is loud and the place goes metal when Joe hits the stage for a rendition of The Rolling Stones 'Honky Tonk Woman' with The Quireboys - it sounded excellent with Spike and Joe trading lines with so much excitement exploding in the room all over.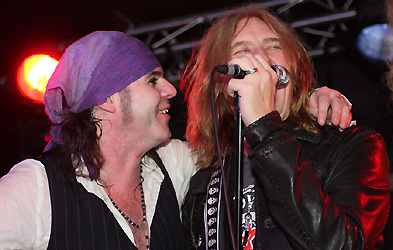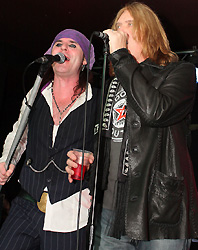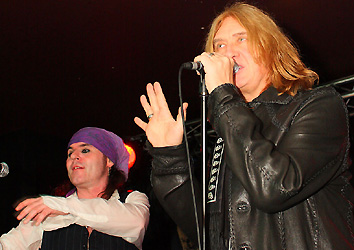 The Quireboys chilled us all out and cooled us down with their sad ballad 'I Don't Love You Anymore' before leaving us on a high with that excellent aftershow celebration that goes by the name of 'Sex Party'.Looking forward to doing it all again with the boys next year - hopefully without the weather messing things up.
10/10
Review By Glenn Milligan
Pictures by Bernard Froggatt