Rock Angel Society's Benefit For St. Jude -
Englewood Event Center, Englewood, Florida, USA, Saturday, April 2nd, 2016
Now here's a show that I'd been looking forward to for a good few months since Joe 'Bear' Devito told me about it. A benefit show to raise funds for St. Jude Children's Reseach Hospital that supports kids with cancer and other life-threatening diseases. One thing led to another and it became a cracking event headlined by a major act from Los Angeles! More on those guys later though. Okay, so I missed cover band 'Bite The Bullet' who opened but their drummer, Marco Calixto said that they went down really well.
Set List: Devils Playground/Rock Show/Nowhere Fast/Hell To Pay/Love Is Crazy/ Livin' It Up.
Modern Superstar was kicking up the rock 'n' roll dust when I got in to the venue – a Cape Coral based band who had recently reformed with a newer line-up that comprises of original mainstays, Ryche Green (Drums) & Lorenzo Delvecchio (Guitar) back with Tommy Williams on vocals and brand new members, Polo Staber (Guitar) and John Laag (Bass).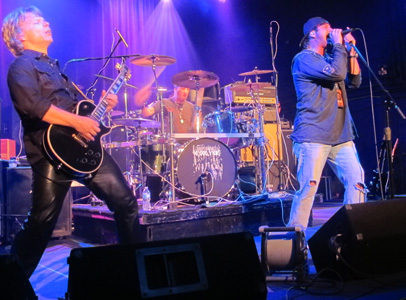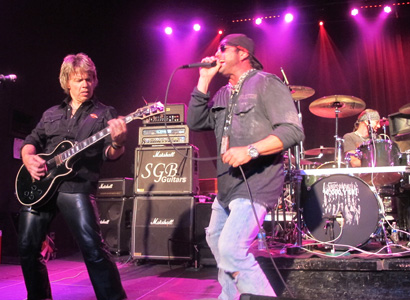 They have a classic 80's sleaze, Sunset Strip style to them – think Faster Pussycat meets Skid Row meets LA Guns and you are on the right kind of track. I was extremely impressed with how together and truly professional this outfit was with pretty strong songs overall – Tommy Williams having that sharp witty charismatic character and a real strong voice too – sounding well there Brother!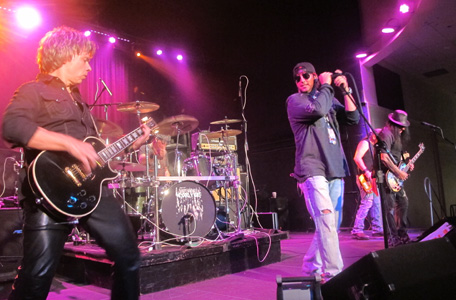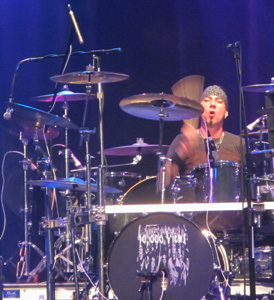 Highlights of the set included the opening well-riffed slightly funked 'Devils Playground' with big backing vocals; the ballsy 'Rock Show' and the ballad 'Love Is Crazy'. Now known as 'New Machine', I think you should see and hear a lot about this band.
Set List: Into Dust/The Suffering/Genocide/Phobia/To The Grave/Shameless/You Can't Save Me!!
Now Kadaver Dolls are a real surprise on the bill due to the balls out bawly vocals of Andrew Meadows coupled with deep hellbound melodics from the guitar/bass section topped off with rabid, fast as hell percussive antics from drummer, Mark Carlson.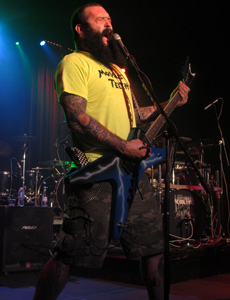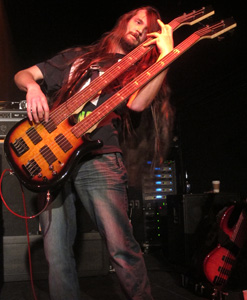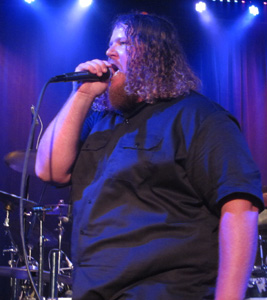 Some of the people in here are like 'What the F*ck?' with a nice handful of folks getting into this heavy North Port, Florida based band early on in their loud 'n' blisteringly raw seven song set with some mighty blasters including the opening 'Into Dust'' 'To The Grave' and the closing 'You Can't Save Me!!'.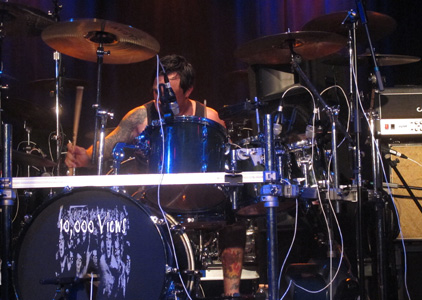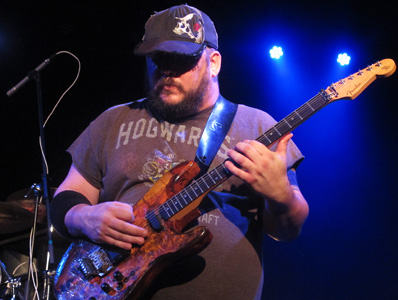 The 'Dolls really have it together and an interesting band to take in with their Bassist, Jake Kaznak playing a double-necked 4 and 5 string which is a new one on me – not to mention having killer quality long locks as well!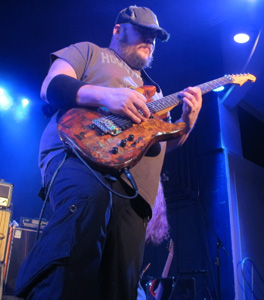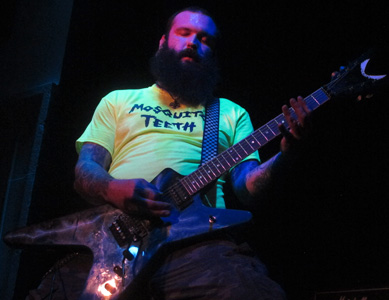 Those frantic 'n' venomous high-powered gutsy riffs from Guitarists, Jason Schwartzwalder and Joe Westall are truly f*ck*n' brutal too and I can't help feeling that these guys would go down tremendous over in Europe and the UK, especially at Festivals like Bloodstock in Derby, UK or Wacken in Germany.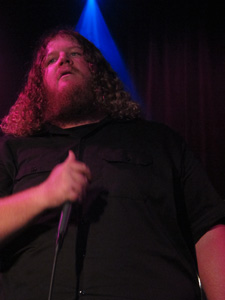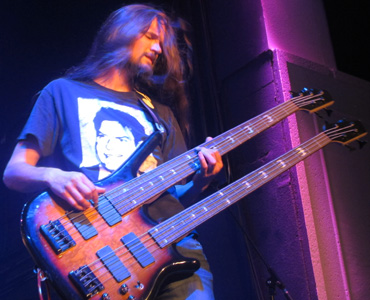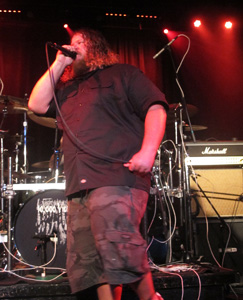 A real turn up for the tabs they were!
Set List: Skin Prison/Ugly Inside/Right Behind You/Pain/Lust/Love Machine/Blind In Texas/Surfing With The Alien/For Whom The Bell Tolls.
Now the main three of 10,000 Views are no strangers to the stages in Fort Myers and Cape Coral, but this gig sees them take on both old and new fans in Englewood, not to mention having the additional member in Bassist, Johnny Rod of King Kobra and formerly of WASP with Drummer, Stet Howland.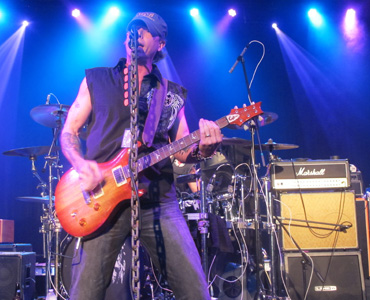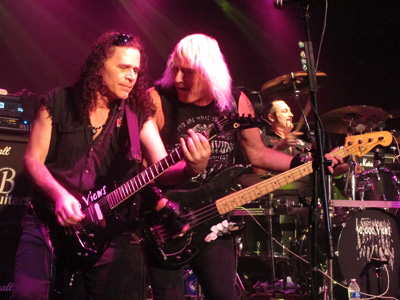 I have to say that having Mr. Rod there in the line-up makes an absolutely massive difference as this cat can't keep still for hardly a second – all we needed was Chris Holmes up there and you would have had the best version of WASP hands down!
Talking of WASP we even got treated to 'Love Machine' as well as 'Blind In Texas' that's a staple part in the bands set with the two of them firing off so much joy that it can't help to drain into the entire crowd!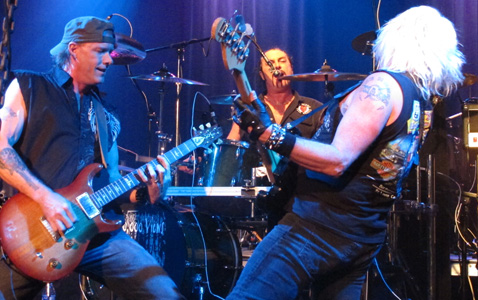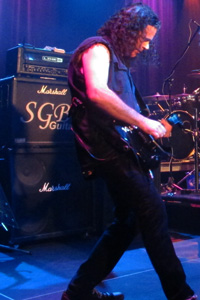 Guitarist, Johnny Hyatt and Frontman, Timmy Johnson were having the best time ever too with their in-your-face aggressive heavy numbers like numbers like 'Lust' and 'Ugly Inside' sounding even better for having two axes on board – filling the sound out perfect. Great to see a bit of Joe Satriani come from Johnny and the classic beer bottle solo from Stet (as sponsored by Budweiser – hahaha).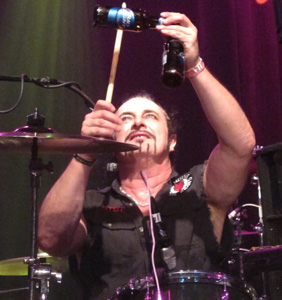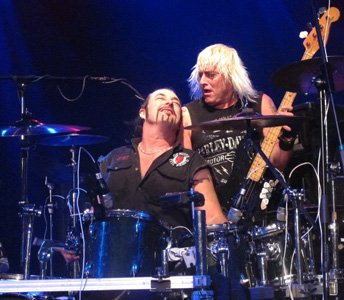 Sticking in a few covers really worked for the band as well since a lot of folk wouldn't have been familiar with their own material making Metallica's 'For Whom The Bell Tolls' a perfect way to end the set. It was definitely a deliverance of songs that was well worth waiting for.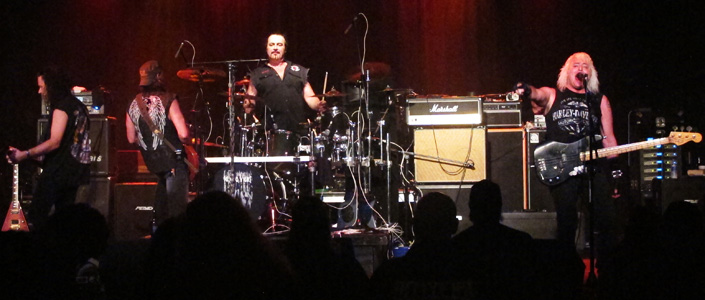 How good it would be to see these guys do a national or maybe international tour because it's well overdue.
Set List: She's Evil/River Of Love/All I Want/Hell Child/Believers Of Day/Testify/Automatic Fix/Into The Fire/Hunter/Mr. Scary/Tooth 'n' Nail/Wicked Sensation.
Now how cool is this? I only saw Vocalist, Oni Logan and Bassist, Sean McNabb a few days previous on stage at the Whisky A Go-Go for the Ultimate Jam Night and here they are less than a week later on the day job with Jimmy D'Anda and George Lynch, that is none other than Lynch Mob!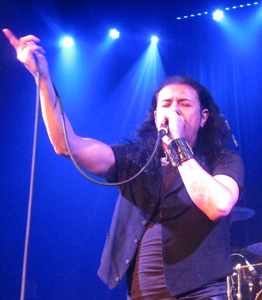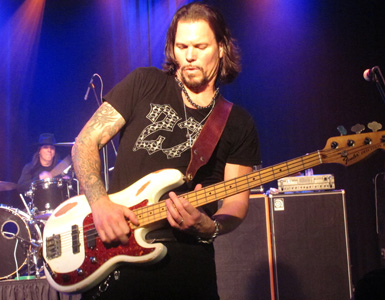 What an incredible moment to have the legend that is Guitar Guru, George Lynch right in front of you, soloing away with what seems like no effort at all while Oni's voice is as powerful as ever and a personality full of goodness and positivity up there too. So much bluesy rock and 80's hard rock of the highest calibre was delivered in this incredible punchy set.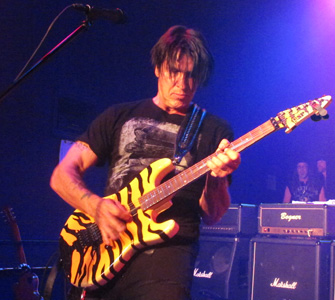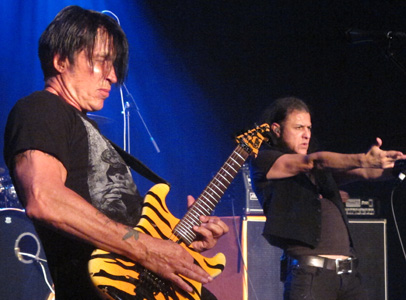 It was amazing to see just how many hardcore fans were here in the audience who sang along to every word of every song from the album tracks to the well known hits, making a real difference to the vibe of the show. Smiles were on the faces of all and sundry on stage and off with a special shout out given to Joe 'Bear' Devito who came up with the idea for the show and the 'Rock Angel Society' in the first place.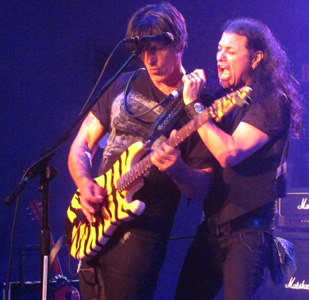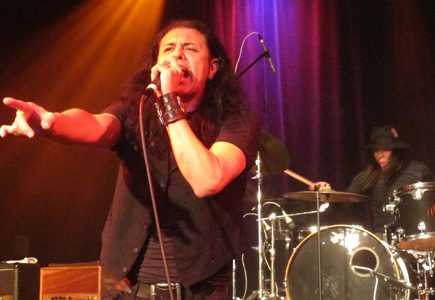 Mr. Logan got three young kids out of the audience that were wearing Lynch Mob shirts on stage with them – even the one with the bootleg one, exclaiming, "We love him too!" Such a cute moment! In fact a couple came back up later to sing 'Wicked Sensation' with them which was awesome. These guys are the future of Rock 'n' Roll he tells us all!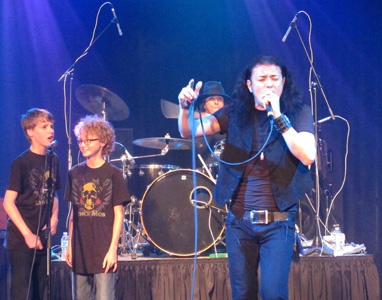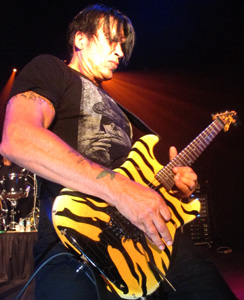 Highlights of their set included the opener 'She's Evil'; 'Mr. Scary' Dokken classics like 'Into The Fire' & 'Tooth 'n' Nail; the incredible jazzy like bass solo from Sean McNabb and the already mentioned closer 'Wicked Sensation'. After the show they came out for a long meet and greet which pleased everyone involved.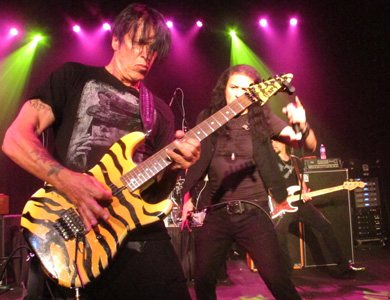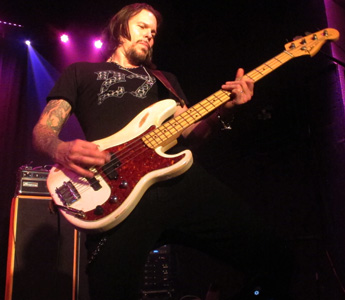 All I can say is outstanding in every way!
By Glenn Milligan