Summerland Tour -
Top Rocker Field,Six Bends Harley Davidson, Fort Myers Florida, USA, Thursday, June 11th 2015
On June 11th, 2015 a 1990's nostalgia tour, called the Summerland Tour, that occurs every summer since it's inception in 2012, with Everclear and other 1990's alternative rock bands, kicked off at Top Rocker Field at Six Bends Harley Davidson in Fort Myers, Florida. The night started out kinda soggy with a rain storm taking over and sending fans running for cover from the lightening. These hard rocking bands refused to give in to the rain. Afterall, we ARE taking about South West Florida... in the summer...
American Hi-Fi started out the night while the rain was falling...they didn't care, and neither did the hardcore concertgoers who had come early to see this show from start to finish. This American pop/punk band was formed in Boston, Massachusetts in 1998. American Hi-Fi has a close relationship with Miley Cyrus, whose band shares two members with American Hi-Fi.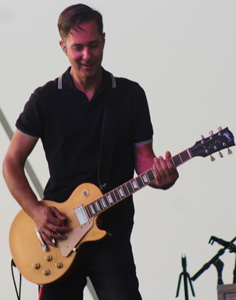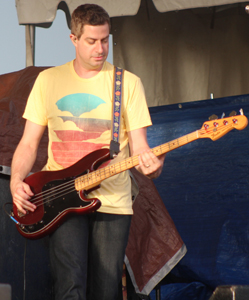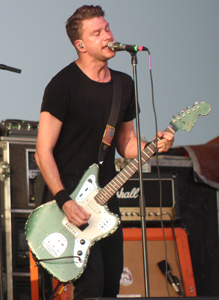 It was funny to see some equipment boxes that had 'Miley Cyrus' stencilled on them on stage. At first I thought...wait...I MUST be at the wrong venue...Then Stacy Jones - lead vocalist and rhythm guitarist came out and made it very clear that I was right where I was supposed to be, at the Summerland Tour concert! American Hi-Fi rocked the crowd, fast and loud.

American Hi-Fi's newest album is titled 'Blood & Lemonade' and was released on September 9, 2014.
7/10
Next to take the stage was Fuel. These guys rocked in the '90's and did NOT disappoint here in Fort Myers in 2015. They are well known for their hit songs 'Shimmer', 'Hemorrhage (In My Hands)', 'Bad Day', and 'Falls on Me', as well as countless others...they brought all of them back to life with a vengence.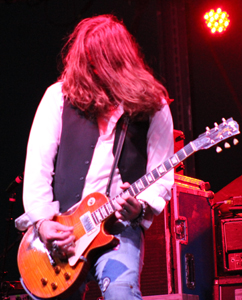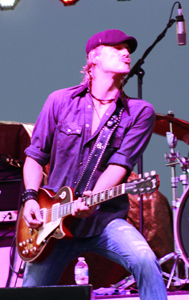 The entire crowd was singing right along as if they were all in the band themselves. Fuel has sold nearly 4 million records worldwide. My only complaint about their set was that it wasn't long enough!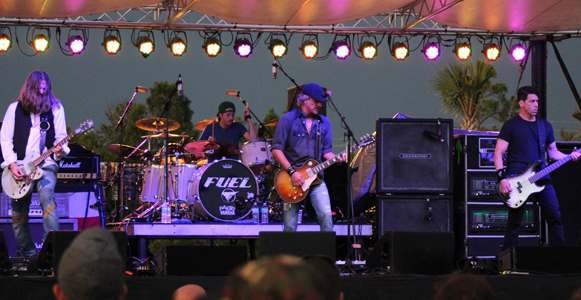 They most definitely deserved more stage time than they were given. Their newest album, 'Puppet Strings' was released March 4, 2014, check it out...
8.5/10
Toadies are an American alternative rock/post-grunge band from Fort Worth, Texas. These guys certainly know how to bring the energy and keep the crowd rockin'. I personally have not known much of the Toadies, but was totally impressed with the musical talents of the band.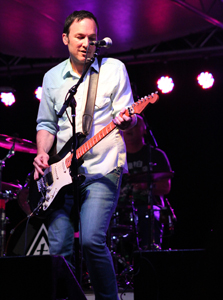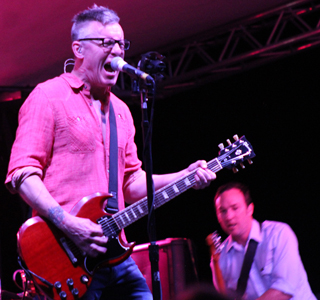 When they started playing 'Possum Kingdom', I thought...ohhh, it's the Toadies!!! Seems that EVERYONE knows this song! Maybe it's just that it is one of the only ones I actually remember from my partying days...ha ha ha...the crowd was quite entertained by frontman Vaden Todd Lewis and the rest of the boys.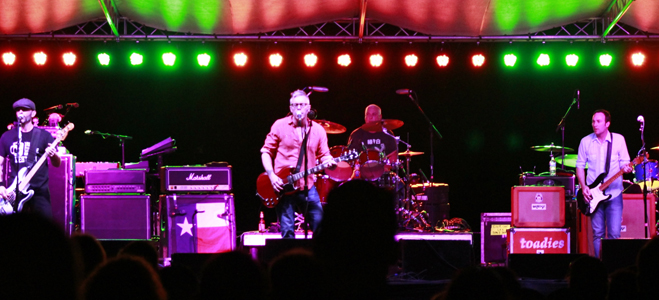 Another popular song, "Backslider" can be heard in the film Black Sheep. 'Possum Kingdom' became a playable track in the Xbox 360 version of Guitar Hero II. Hmmm...maybe THAT'S where I've heard it before.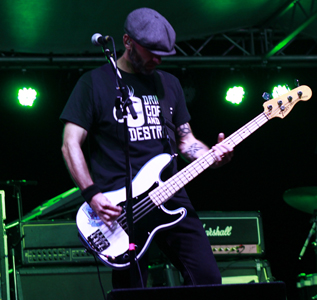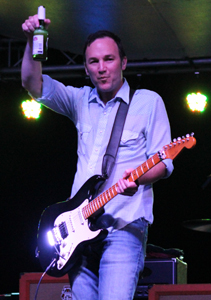 All kidding aside, these guys really know how to keep the crowd engaged with the band throughout their entire set. Well done Toadies, Well done!
7.5/10
All the thanks for this rocking Thursday night live rock show goes to Art Alexakis, vocalist, lead songwriter, and guitarist for Everclear. He is the founder of this nostalgia tour and keeps on rocking no matter what! No rain, lightening, or braces on feet could stop him...the brace was said to have been a result of kicking too much ass! I almost believe it.... Everclear is an American alternative rock band formed in Portland, Oregon in 1991.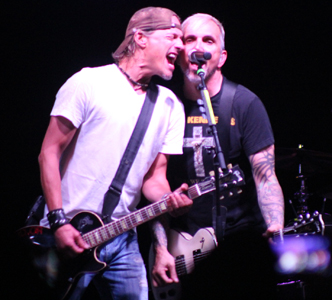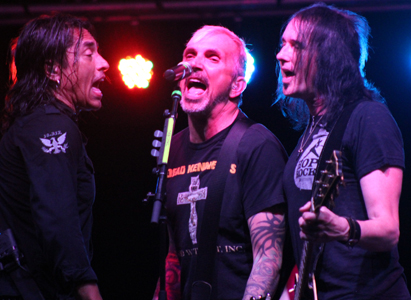 These guys most certainly do kick ass and kick it hard! It is clear that they are seasoned veterans of the rock scene, moving easily from one hit after the other...keeping the crowd screaming along to every song that they brought out. I hope that this tour continues for years to come...it's awesome to revisit some of the older tunes as well as some new stuff, knowing that all bands on this tour must currently have something 'new' going on in their own 'scene'.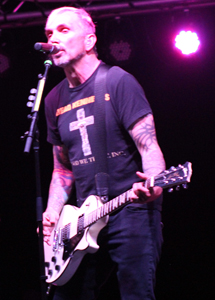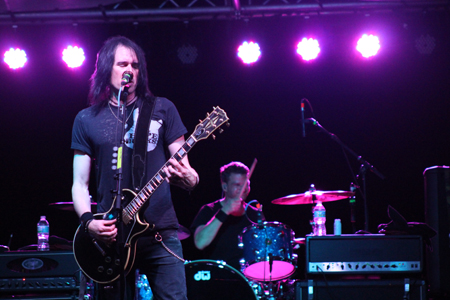 In April of 2015 Everclear released their new...'Black is the New Black' album. This is something that you will most definitely want to check out if you are a true Everclear fan. It tends to lean toward the 'darker' side of the band as opposed to the breezy 'surfer type' rock that they became very well known for back in the '90's. It is most definitely a new spin on a great top band. Everclear is for sure taking themselves in a new direction with this album...follow them to the dark side...you won't be disappointed!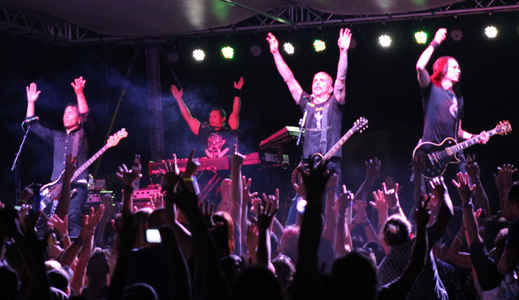 If this tour comes anywhere near you this summer, go...it will be a night of real rock and roll entertainment for sure! Keep your fists in the air and your heads banging...Rock horns UP!!!
8/10
By Julia Kenyon-Anderson