U.D.O./Sister Sin/Garage Days – O2 Academy 2, Sheffield, Friday April 2nd, 2015
Set List: Streets (Intro)/Bleeding Days/Never Give Up/Lord Of Darkness/Scars Of Life/Paradise Lost (Ballad)/Piece Of Sh*t.
Time to bring Euro-Metal to Steel City in early April was the mission on the label right here which started rather early (around 7pm) with tonight's openers, Garage Days from Rattenburg, Austria. They are easily the loudest band I have seen in this room and have to bung the plugs in my tabs right away.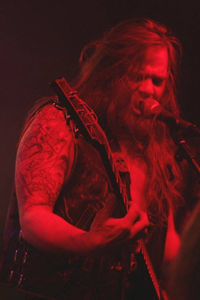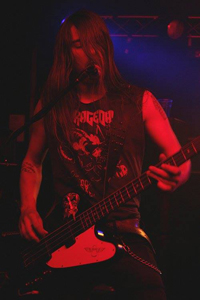 We only catch about half the set but holy hell these guys are brutal – imagine Testament meets Slayer with a bombastic, bawling vocalist in Marco Kern who also plays the rhythm guitar too. Listening to guy sing is like being in front of Tom Araya & Chuck Billy at the same time. They go down real well even though I doubt many here knew their material much at all. A total triumph.
Set List: Food For Worms/Outrage/Chaos Royale/Heading For Hell/24/7 (Accept Cover)/Desert Queen/Fight Song/Sail North.
The Gothenburg group, Sister Sin really grab my attention with a musical & vocal style of artists like Hellion & Doro to name but a few. They are good old 80's Metal through and through and you wouldn't want to cross their feisty frontess, Liv with her dark vampiric looks and hot sultry manner.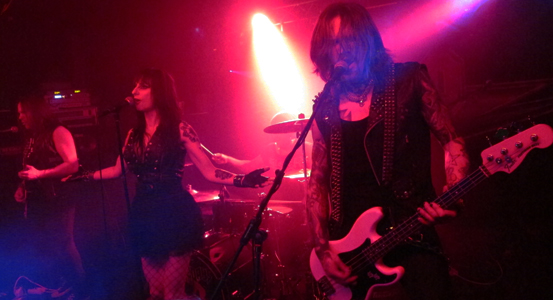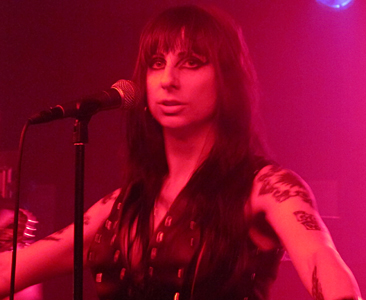 She has a real powerful set of pipes on her with the guys in the band right behind her proving you don't have to have been around 25+ years ago to be able to deliver the goods extremely authentically. An act that are so together and even dare to throw in a cover of an old Accept classic – now that takes some guts, seeing as they are special guests to the original singer and his own band up next.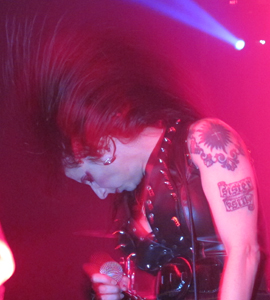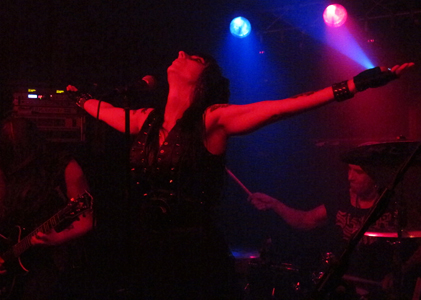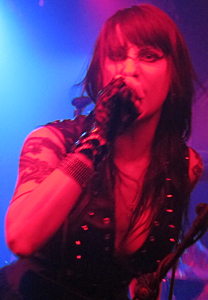 Highlights of their set included the pounding single 'Chaos Royale' and the punching at you 'Fight Song'. Sister Sin are a band that I recommend you check out one way or another as they are as real as it gets when it comes to horns, studs, leather and all things metal – they well and truly tick every box. Would love to see these superb Swedes on a headline tour of their own later in the year over here.
Set List: Speeder/Blitz Of Lightning/King Of Mean/Decadent/Independence Day/Black Widow/Never Cross My Way/The Bullet And The Bomb/Under Your Skin/Tears Of A Clown/Secrets In Paradise (Both Acoustic)/Faceless World/Pain/Untouchable/Let Me Out/Metal Machine/Metal Eater.
Encore: Break The Rules/Princess Of The Dawn/I'm A Rebel/Fast As A Shark/Balls To The Wall.
So I missed the Queen of England hit the City of Sheffield today but what the hell, I got to see the German King of Metal instead and I reckon I got the better deal as well. He has been around since the 80's and fronted that well known band that begins with A and been a solo artist for a good while now.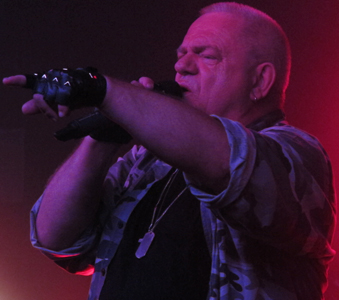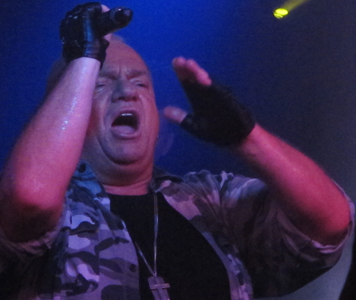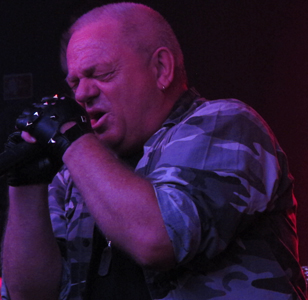 Right away you sensed there was a strong feeling of brotherhood between the band members that manifested around the room making it a real, loving tight night of metal. The quintet comprised of the man himself, Udo Dirkschneider (Vocals) Andrey Smirnov & Kasperi Heikkinen (both on Guitar), Fitty Wienhold (Bass), Son, Sven Dirkschneider (Drums) and newest member of the team, Harrison Young (Keyboards).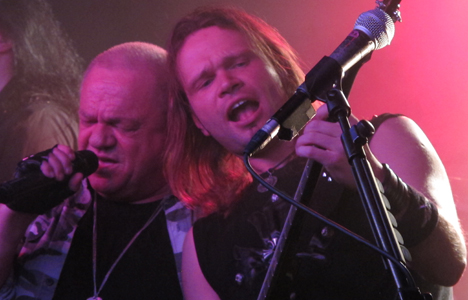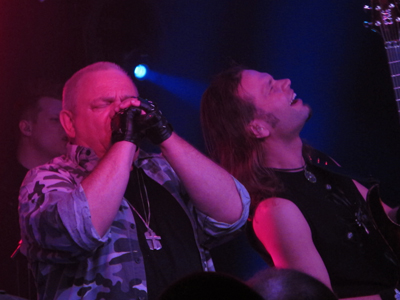 Without sounding too cheesy and clichéd, it was a show that was virtually nothing but a full-on metal assault all the way from the opening of the epic and vicious number 'Speeder' to the classic well known Accept hit 'Balls To The Wall'. Sound-wise, nothing short of absolutely outstanding with everything cutting through really well. Saying that though, you had to listen hard at times to pick out the many words in the verses of UDO's songs due to his high-ended pitch and German accent coupled with the serious pace of some of the songs.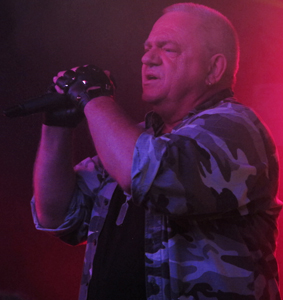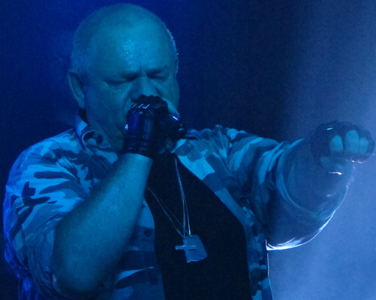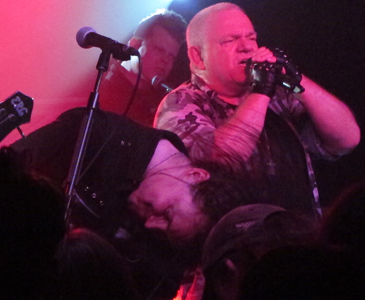 Highlights of this mammoth set included the moderately paced, Saxon like 'Princess Of The Dawn'; the slow priestique of 'Metal Machine' or the hammering at you like there's no tomorrow in 'Metal Eater'. I must give the glorious 'Black Widow' a mention with it's straight to the point chorus and the beautiful, radio-friendly 'Never Cross My Way' too although there was so much more delivered to us. We were so spoiled here in Sheffield tonight.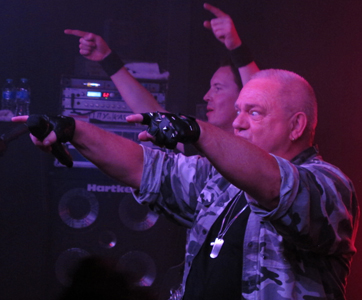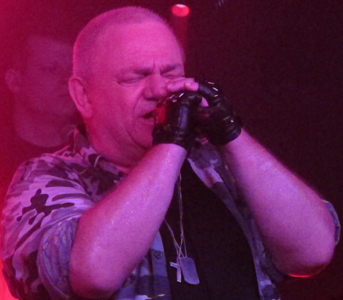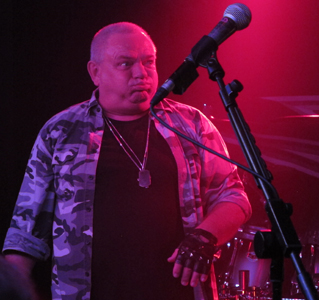 It was a really nice touch to the night to feature a couple of acoustic numbers (in the form of 'Tears Of A Clown' & 'Secrets In Paradise' about halfway through the set. This proved you don't lose any potential power when those electric axes are put down for a few minutes as these are great songs regardless if not having intense volume to them.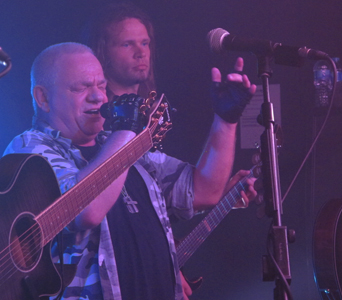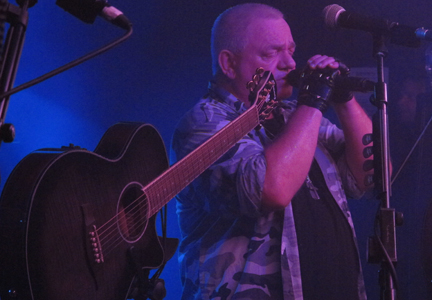 The main man kept chatting to an absolute minimum and let the music do the talking which nobody in here had a problem with. Many a man of the age of 50+ seemed to become 25 or less again as they joyously let loose to their favourite songs by the Metal Maestro, sticking fists in the air and happily singing along too.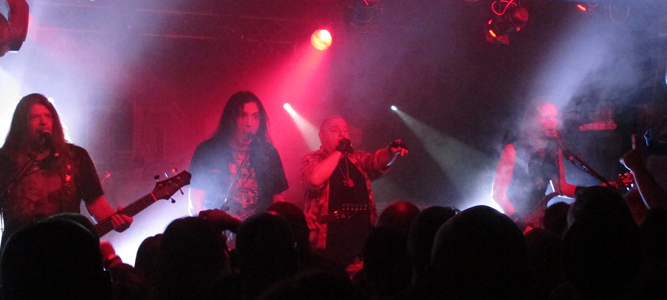 A glorious night of old school Metal was enjoyed by all!
9/10
Review by Glenn Milligan
Photographs of Sister Sin & UDO taken by Glenn Milligan
Photographs of Garage Days taken by Jason Brown of www.friday13thmetal.co.uk