DANNY VAUGHN + VIOLENT STORM +
Crimes Of Passion + In The Name Of -
Corporation, Sheffield Sat, 2nd June, 2007
Like I've said before, you know how much you've been missed in Sheffield when not one, or two but three bands are lined up to support you on your return to Steel City stages. And that welcome couldn't get warmer than for Tyketto legend Danny Vaughn. Last seen at the Corp with the original line-up for that phenomenal Don't Come Easy reunion in late 04, it's been over three years now since we were last able to enjoy the delights of his solo material.
Three other interesting new bands have come to being since then. The first of which are In The Name Of, a local act who have graced many a support slot in recent months and despite not playing the two numbers that impressed me the most first time round, we are still left with a palatable variety of material, including 'Point Of View' and 'Devil's Pact', growers on me already by this time.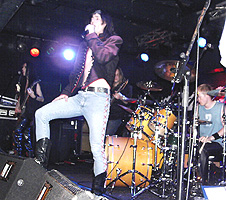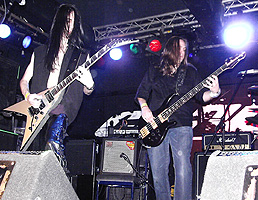 One of their guitarists has jumped ship, with their then bass player Russell now filling his shoes wielding a suspiciously Mustaine-like silver Jackson V, and leaving the vacant spot to be filled by Dave from singer Steve Baranovich's previous act Cruel Device (whose one and only gig I had the honour of reviewing). In The Name of really are a damn fine band and Russell (my old mate Dooze with the V) can't half play a bit - well they all can.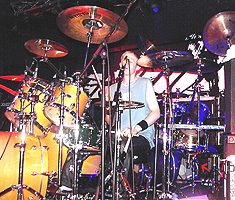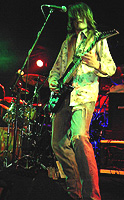 Steve's vocals are a lot stronger than I remember all those moons ago and he has such a strong 'n' friendly personality on stage that makes people warm to him immediately - in fact, he's the same off-stage too - a real rock 'n' roller of a gentleman. I am extremely looking forward to witnessing these guys again as they get the night off to a really fine start - good old Mutley for putting them on ! Quite honoured to review them actually.
8/10
By Dave Attrill
Were it not for the cancellation of the White Lion and Talisman UK treks, this would not have been the first time I'd caught Crimes of Passion live in the last seven months. Having been out on tour with Mike Tramp and the lads on the mainland, their global reputation has reached levels they sadly didn't in their previous incarnation, Deadline but they needn't look back now as a hall by this time filled with a good 200 roar to their arrival.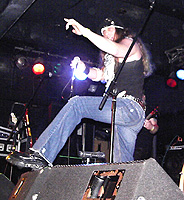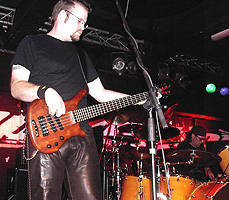 A bit of touching-up to their set-list has clearly been undergone since I saw them open for Toby Jepson last September, or the excellent Harem Scarem-esque cruncher 'Exit Wound' would be a highly unlikely choice of opening number.

Still an idiot with titles at this stage, they do play plenty that I recognise, including 'Dream Of Me' and graces us with two or three newbies and they have to be good to fill a hole left in their set by the sadly un-included 'Pretty In Blood', a high octane rocker from their 3-track EP that odes quite well both to Deadline's 'Out Of Reach' and classic White Lion fave 'Hungry'.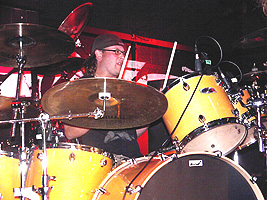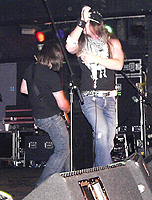 The cover of Warrant's 'Mr Rainmaker' fails to make the list either but that's enough minor gripes for one gig. Dale Radcliffe's unmistakable tonsils' have taken some revitalisation since I last heard him perform, and contribute towards another fine evening for one of South Yorkshires shiniest hard rock lights of present.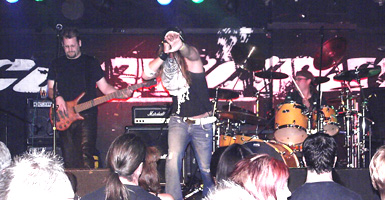 Any headlining shows coming up soon lads- I've missed you.
8.5/10
By Dave Attrill
Just heading off for a break now, it's Glenn's turn
WOW – Violent Storm at the Corporation – how damn good is that. I raved like hell about the album 'Storm Warning' a few months ago. They feature a God on bass who goes by the name of Mick Cervino (who is also a member of Yngwie J. Malmsteen's 'Rising Force' – the ultimate in guitar players by far!).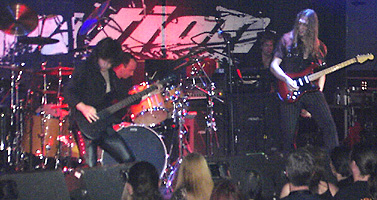 I last met Mick in 2003 at The Mean Fiddler, London at Yngwie's gig, so it was brilliant to see him up there on stage in his own right.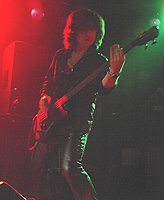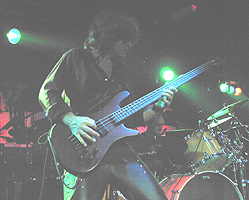 On the album Mick takes care of all the guitars, a bit like what Mr. Malmsteen does, so on Guitar for the live legwork – well, fretwork in this case, is a maestro in his own right – Martin – who was also a member of Gary Barden's Stormtrooper.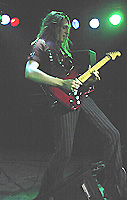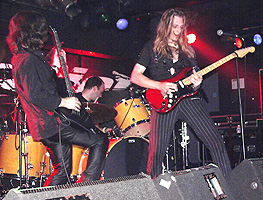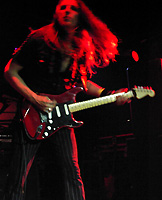 I named him 'Mini Malmsteen' – the guy really is that good! – even performing an outstanding instrumental that's full of Miami Magic !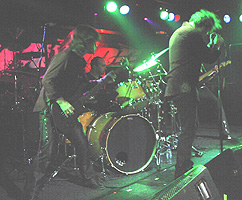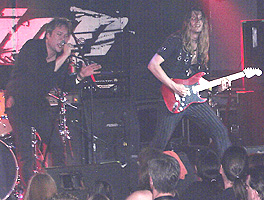 On drums is an absolute power driver too called Mike Sorrentino who has worked with Ritchie Blackmore & classic rock band Zebra. The vocalist for live purposes is Denny Blake (ex-Helix) – different vocalist to that on the album but that's rock 'n' roll ain't it! He's even done stints on Broadway, but much prefers these types of stages.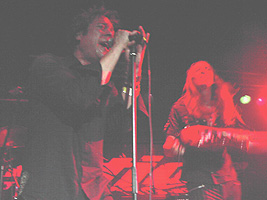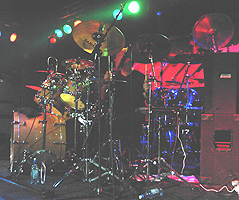 They deliver a crackin' set of numbers from already mentioned debut album and they please quite a few in the audience – which is rather hard to do in Sheffield – especially to a bunch of commercial melodic rock fans – a la Vaughn fans – nuff said – but hey, there's some Forceful enthusiasts that totally lick up the Stormin' Metal presented from these guys tonight.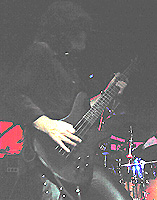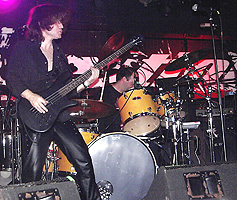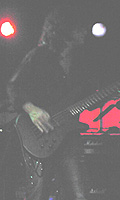 Now if more people knew the songs – then maybe they'd be singing along with Denny tonight too – a bit like myself who just could resist wailing along to thunderous future classics such as 'Fire Down Below' & 'Deciever'; 'You Don't Care' or the beautiful 'Storm' that closes the album.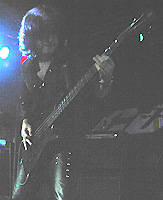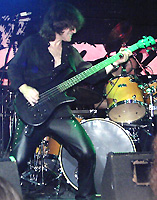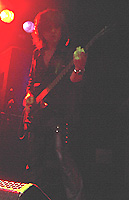 Every member of the band was give the time to shine in their own right – which is only fair when you have got talent of this magnitude on one single stage!!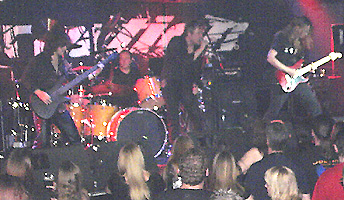 Big things will definitely happen for these guys if it ain't already. Go and buy the album now !! log onto http://www.violentstorm.net to find out how.
9/10
By Glen Milligan
Right, back to Dave -
As it is of Danny Vaughn to return to Sheffield after probably his longest hiatus between shows here in years. For anyone who missed his tour with Firehouse three years or so ago, he has now dispensed with the services of Messrs Zitarosa, Arbeeny, et al and now leads an-all British ensemble behind him, and relatively star-studded it is too.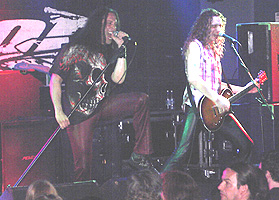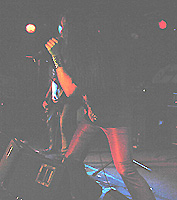 Pride/Contagious guitarist Tony Marshall and former Ten bassist Steve McKenna plus the other resident axeman (forgot who he is) are around from the 04 line-up but fellow Tennie Greg Morgan has since vacated the stool to be replaced by of all people, ex Paradise Lost tub-thwacker Lee Morris (how's that for diversity).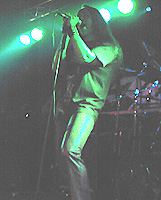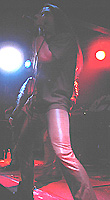 The fact that these guys have probably (sans Morris, obviously) shared a Z-rock or Gods bill with Danny over past years means that getting practice in with his established belters hasn't been quite the obstacle course it could be, but the two songs from his newest album give us a good taste of the joint chemistry mixed by the talent Vaughn's sought on this side of the pond.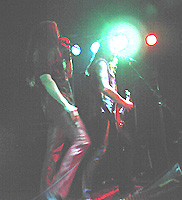 Already a hit by the quantity of lyp-synching at the front, it looks set to eclipse the incredible 'From The Inside' CD but it is not long before the more familiar chords are struck and an as usual respectable collection from his backlog ensues.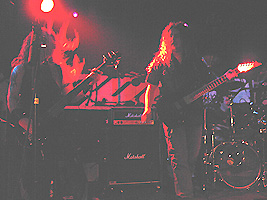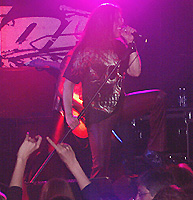 Their is surprisingly quite little from 'Soldiers and Sailors' and 'Fearless' on show, though in compensation the measly quantity yields 'Shadowland', 'It That All There Is' and 'Was There A Time'. We all know why though don't we.... (got something to do with TYKETTO songs by any chance, Dave?).
Inevitably the bias is on 'D.C.E.' – era cornerstones but 'Strength In Numbers' favourite 'Meet Me In The Night' remains a timeless crowd pleaser itself and fires up the pogoing punters the same that 'Burning Down Inside' and 'Seasons' seem to, almost robotically while immortal Tykers ballad 'Standing Alone' could probably make the flames of countless fag lighters flicker virtually in time nowadays.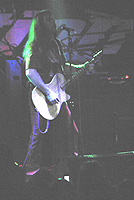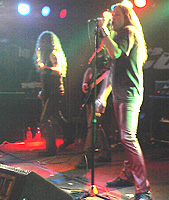 Playing straight on without an encore, the 90 minute set climaxes first with - against all expectations - overlooked Lizzy classic 'Cold Sweat' , and just watch the crowd go for it with this one, in fact running out of energy for the one remaining number left of the day. And given what we all know Danny Vaughn saves til last,.... all together now...."FOR-EV-ER YOUNG .... TIME ON MY SIDE ... WE GOT TOMORR...." - (okay Dave, you're going to start me off too in a sec). Something music of this quality makes us stay. Danny does it again, like he did before.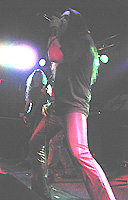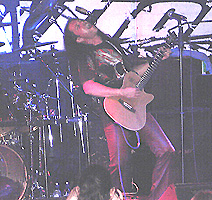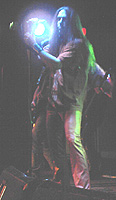 While very few other melodic rock acts of this bloke's immense calibre have the privilege of performing on UK boards, apart from the festivals Mee and co set up, the Corp and the Boardwalk do the best in trying to get as many over as possible, and we must as normal thank both them, (Cheers Mutley, by the way, mate) and people like Danny Vaughn himself for answering the call.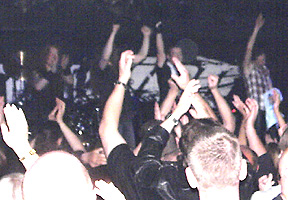 This scene needs you as much as it does him and after another stunning hour and a half like this, need I say less. Dan, you still ze man. Till next year. (We hope).
10/10
by Dave Attrill