The ZZ Tops – The Boardwalk, Sheffield, Friday 23rd July, 2010
Now I can't think of any better way of spending a Friday night than checking out a tribute to theTexan trio ZZ Top who actually come from Devon, believe it or not.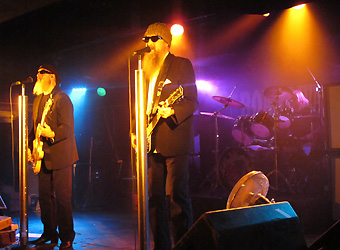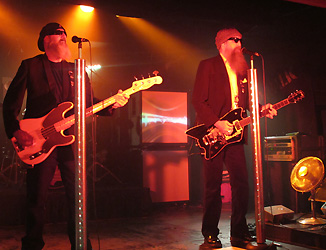 It's such a crime that the amount of people hardly equal the duration of the band in years – suppose man had opted to see some of the acts on the tramlines – pity as those not in attendance missed out majorly. They come onto the stage via the introduction that the real thing use which is authentic for a start.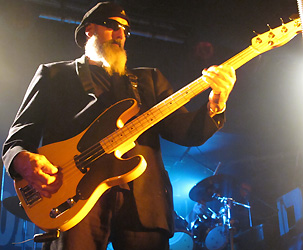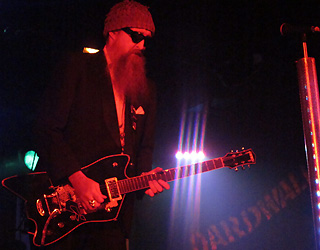 What makes them even more realist is the fact that these beards are totally attached and not some fake crap from the local fancy dress shop that many others in the past have been guilty of using – then there's the costumes to consider also, not to mention all the right moves, attitude and coolness that the Rev. Billy F. Bigguns, Frank Weird and Dusty Thrills bless us with in Sheffield tonight.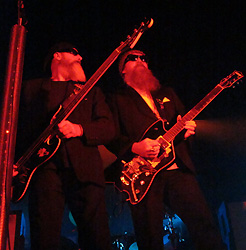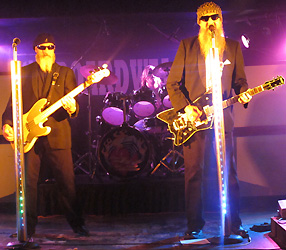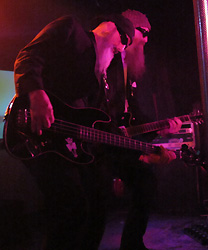 They began with Eliminator's 'Got Me Under Pressure' that got the attention immediately which was closely followed up by the 1973 classic coupling of 'Waitin For The Bus' & 'Jesus Just Left Chicago' from 'Tres Hombre' which have me hooked as I get the impression that we were in for a barrage of smokin' songs that you don't often here on a regular basis.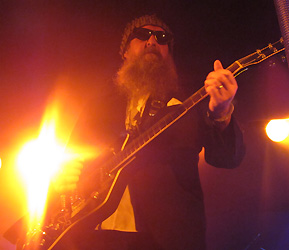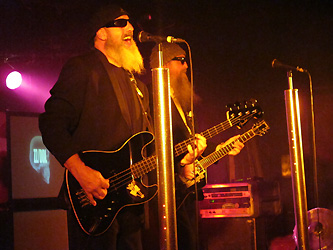 Mr. Bigguns introduces the band early on and asks, "Are you with us?" and jokes by asking, "Is it the titanic survivers club out there tonight?" because of the low attendance and exclaimed that we'd still get the same 2 hour regardless if there were 10 or 10 thousand people in the audience and they proceed to take us further south with 'My Head's In Mississippi' – now you can't beat a naked cowgirl can you? – sadly she's missing from the Boardwalk tonight.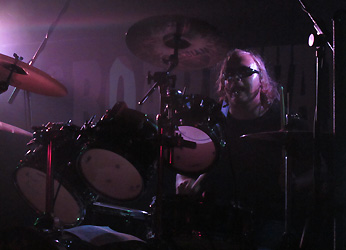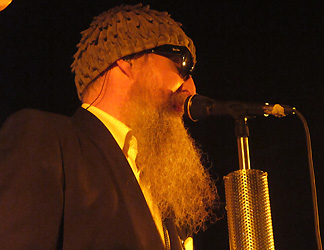 So do they sound like the Houston Hombre – you betcha – with all the tricks of the Top intact. How awesome do those Axes look? It's as though Mr. Thrill's Bass has been lifted from the front of 1975's 'Fandango!' album.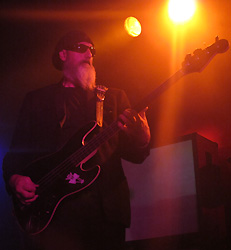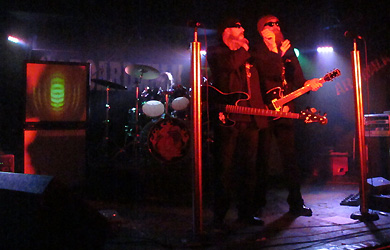 I'll leave it for you to work out where Billy's comes from. Talk about being real loud and authentic in every way possible, not to mention even having real deal footage on TV Screens at the side of Dusty & the Rev.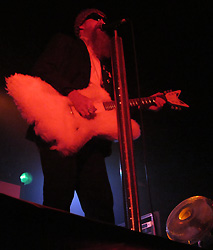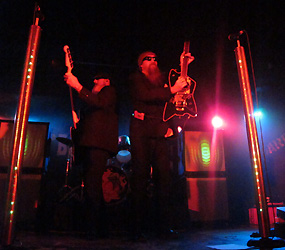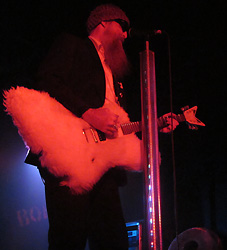 'She's Just Killing Me' pipes out next – a gem from the Antenna album – nice to hear some of the later material mixed in with the older numbers such as the duetting 'Tres Hombre' ale screaming, 'Beer Drinkers & Hell Raisers' – even Dusty has vocals like the real Dusty – there is simply no flaws in this band at all – everything is there. Of course for the masses there's the 80's radio and MTV classic 'Gimme All Your Lovin' coming complete with the promo on the tv screens.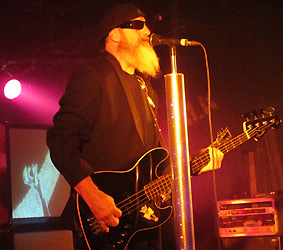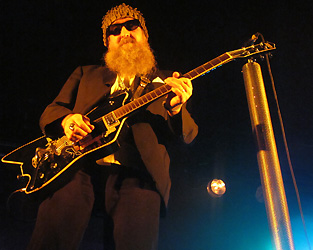 For me personally, it was a real dream to hear those hardly perfomed numbers and Chevrolet from 1972's 'Rio Grande Mud' is definately one of them – going from the Elimator Car to that American beast is a swift move and very impressive to say the least. I just love that instrumental section in there.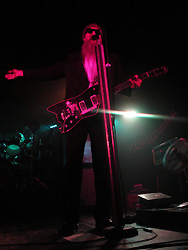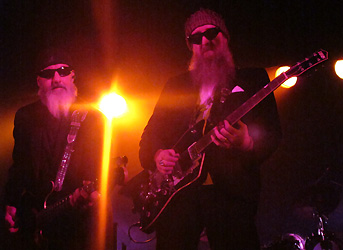 The ZZ Tops even got a request to play 'Rough Boy' so they dropped it into the set even though they hadn't played it in a good while, so Billy told me – you'd never have thought it though as they pull it off utterley perfect.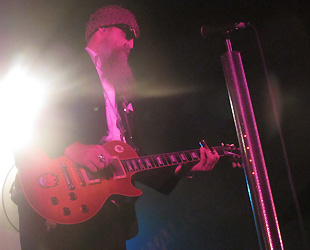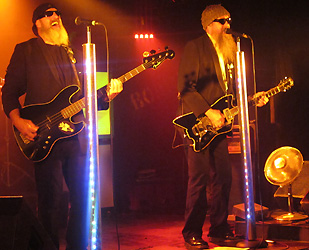 'Has anyone got 'Mescalero'?, Billy asked and it turned out it was just me – lol. They did a cracking rendition of 'Butt Nekkid' – now I wonder if anyone rushed out to buy a copy of the album after hearing it – or on Amazon? as peeps do all their buying online these days.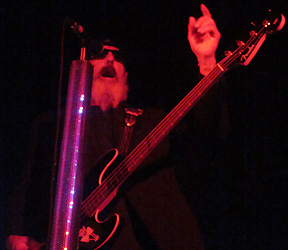 Are there any senoritas are there tonight? Billy exclaimed they may be struggled tonight but they made the most of what was in the venue to shout to – wailing it about 3 times Senoritas out there. The 1st set is rounded up with 'Just Got Paid' – another old school fave.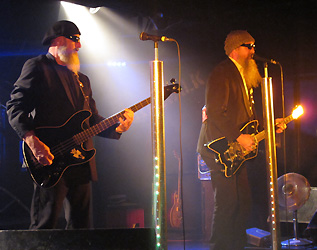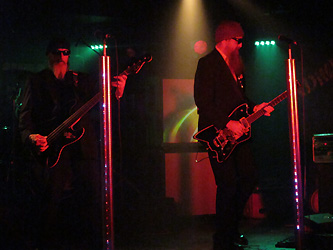 Set 2 starts with Thunderbird a song that a well-loved famous band that play the Boardwalk start their set with when Wilbur is in town – yep I am talking 'Stronghreart' before you ask. Other great songs included the excellent oldie 'Francine' that I recently found out was written prior to ZZ Tops's formation and '72 release.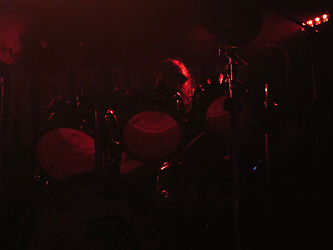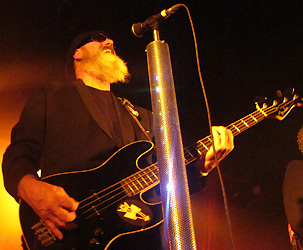 A blastin' bit if 12-Bar brilliance in El Loco's 'Party On The Patio' from '81 get us rockin' in the Board' and I am overjoyed when 'Nasty Dogs & Funky Kings' comes into play since it's grossly underheard these days. It's back to the more dancing around for 'Tube Snake Boogie' some cover bands thrown in their set these days.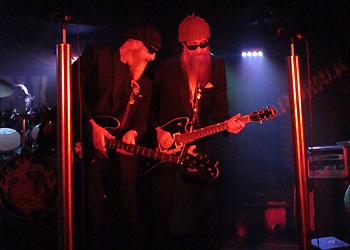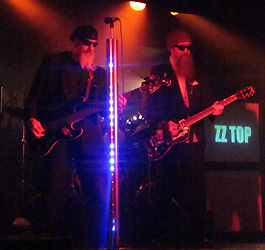 The very well known 'Sharp Dressed Man' gets a help out on vocals by the audience during not to mention Oneof their friendly female fans being invited up on stage for some sexy moves that delight the crowd no end and then there's the furry Axes to feast your eyes on as well – god are we being spoilt or what in here on a Friday night? We show our appreciation though by singing along to the chorus of the Eliminator hit.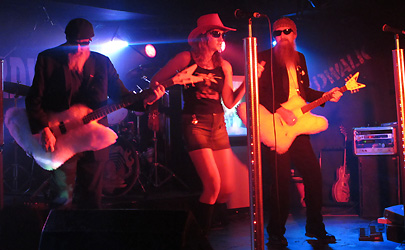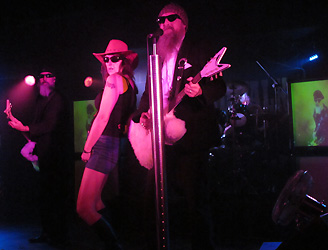 Some lines of 'I Thank You' also get a singalong from the small congregation if I remember right as well. Now you know that good things have to nearly come to an end and there's only one way to end a ZZ Top show and that's with – yes, you've guessed it – that famous coupling of 'La Grange & Tush' that turns out to be a moving visual classic.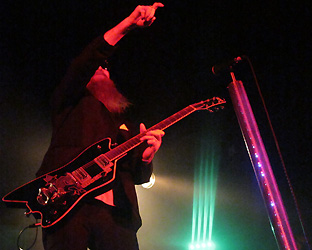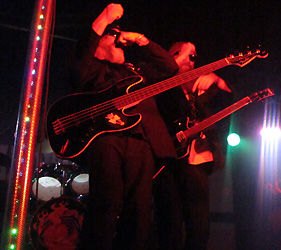 Halfway in Dusty and Billy decided they were thirsty and came into the crowd and got a beer behind bar much to the amusement of everyone in here tonight, them ambled back to the stage after a swifty swilldown to carry on with the remainder of the song and even including 'BBQ' in there as well with some funny dialogue of not wanting to go for a Chinese or an Indian after the show.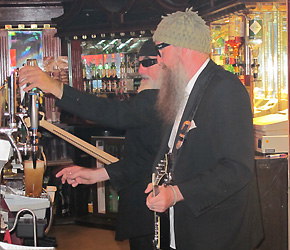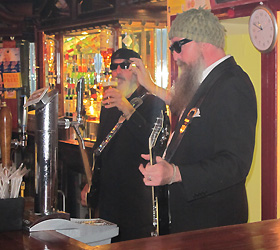 They instead decide on some good old texan tucker at their dancing friends place – not that that she knows about it yet – hahaha.These are probably the most enjoyable tribute band I have ever had the pleasure to see – just wish more people would have gone out their way to be there too– hope to see them back next year some time.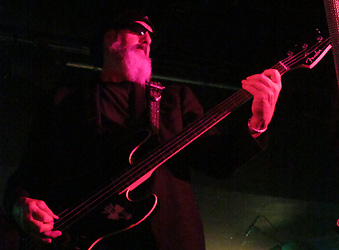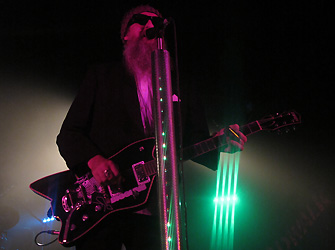 'Til then, catch them where you can.
10/10
By Glenn Milligan